Costa Rica Is Inspiring! Apparently, We Are Too! Thank You For The Very Inspiring Blogger Award!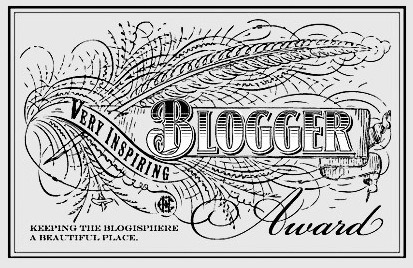 Last updated on May 29th, 2017 at 04:39 pm EST
Latest posts by Nikki Solano
(see all)
We think Costa Rica is pretty inspiring, however it is great to learn that our peers within the blogosphere think the same about our writing. A huge thanks to The Seven Minds, Writingrenee's Blog, Lulu and the Moon, and Journey Around The Globe for the award. Receiving this award from them means that other readers find their blogs to be inspiring too, so why not check them out when you have a chance.
The rules of accepting the Very Inspiring Blogger Award are:
1. Display the Award Certificate on your website.
2. Announce your win with a post and link to whoever presented you with the award.
3. Present 15 awards to deserving bloggers.
4. Drop them a comment to tip them off after you have linked them in the post.
5. Post 7 interesting things about yourself.
To add a twist (and in true Costa Rica Travel Blog style), instead of providing 7 interesting things about myself, here are 7 interesting experiences I have had throughout my time living in and travelling around Costa Rica:
Revisiting the Turrialba-area coffee plantation that Ricky worked at as a child (you can learn about his experiences working on the plantation in our related post: Where Your Costa Rica Coffee Comes From And What It Took For You To Get It)
Carrying a farole (lantern) on September 14th (the night before Independence Day in Costa Rica) as tradition dictates
Getting proposed to at the top of Costa Rica's Cerro Chato Mountain (you can read more about our special day and hiking Cerro Chato in our related post: A Proposal To Remember – Costa Rica's Cerro Chato Hike)
Getting married in front of family and friends in Turrialba, Costa Rica
Having a sloth visit the house (you can view pictures and a video of our surprise house guest in our related post: This One's For The Sloth-Lovers… Meet Our Surprise Costa Rican House Guest!)
Hearing the roar of "Ole, Ole, Ole, Ole" echo across the futbol stadium in San Jose during a Costa Rica national team match (and making it on to the canal 7 Teletica news upon exiting the stadium)
Spending a few days at a Cabecar indigenous tribe reserve (you can learn about this experience in our related post: "Culture may identify difference, but it does not make us different": Visiting Costa Rica's Cabecar Indigenous Tribe in Quetzal)
Lastly, we recommend the following 15 blogs/bloggers (in no particular order) for their contributions to the blogosphere:
Thank you also to Nia Simone, Author for awarding us with the Versatile Blogger Award and Mr. & Mrs. Adventure for awarding us with the Liebster Award!
To all those who read, write, and love… pura vida!







---