Dear Canada, Happy Birthday! Love from, Costa Rica.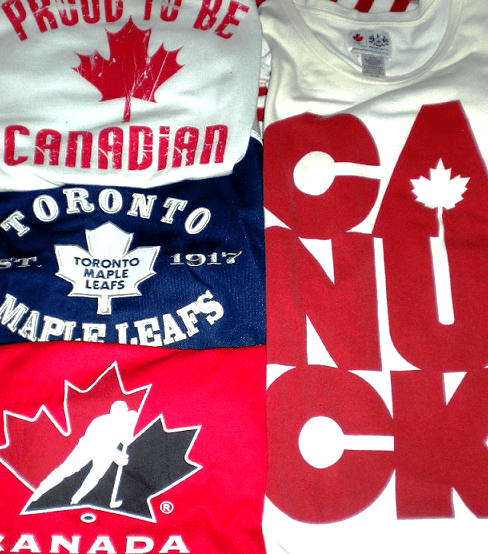 Last updated on May 20th, 2017 at 05:10 pm EST
Latest posts by Nikki Solano
(see all)
Although miles away, my heart is with Canadians today. Happy birthday Canada!
You might not be able to make it out clearly, but Ricky's shirt in the photo above says "proud to be Canadian". Ricky and I joke often about us being Cana-Ticos – half Canadian / half Tico (Costa Rican) – but the truth is, we are both lucky to come from such beautiful and free countries. Although very, very, very different in many ways, Canadians and Costa Ricans are both fun-loving and laid-back people. Even our governments are friends (who knew that Canada and Costa Rica are like brothers on the bilateral relations family tree?). Fortunately, Ricky and I know each other's country well, and know one another better because of it.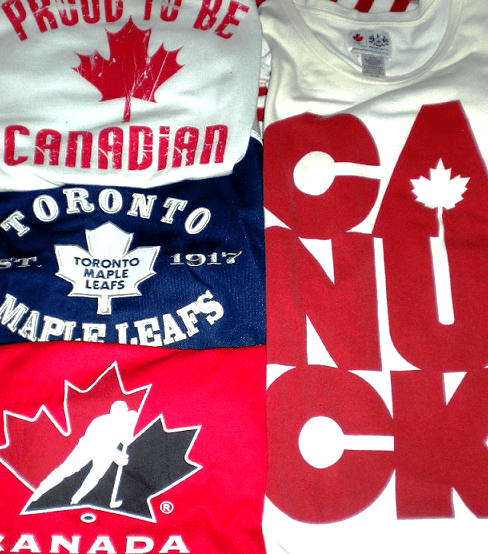 Since today is a holiday (July 1st is Canada Day, for any non-Canadian readers), and ONLY because of the holiday (because it would be wrong to poke fun and encourage stereotypes on any other day, no?) we have put together a list of comparables between Canada and Costa Rica. We hope to teach Canadian readers about Costa Rica, its people, and the Costa Rican culture, in a language they can understand (and I'm not talking about English). If you are a Canadian reading this, have a chuckle with us. Otherwise, have a chuckle at us, because none of the following will likely make sense.
If you're a Canadian in Costa Rica…
1. You're not just wearing red and white, you're wearing blue too
2. You're not drinking timmy's, you're drinking britt
3. You're not playing hockey, you're playing futbol
4. You're not avoiding the snow, you're avoiding the rain
5. You're not finishing your sentences with "eh", you're ending them with "pura vida"
6. You're not watching bob & doug mackenzie, you're watching el chavo del ocho
7. You're not riding a polar bear, you're riding a horse
8. You're not proud of a beaver, you're proud of a white-tailed deer (although doesn't canada have more of these anyway?)
9. You're not flavouring your food with maple syrup, you use salsa lizano
10. You're not drinking a canadian or a blue, you have an imperial
For a great comic bit on canadian stereotypes, I leave it to the legend: Jim Carrey –
[youtube=https://www.youtube.com/watch?v=2ic3xNfEP_o;w=320&h=240]
Of course, this post wouldn't be complete without a link to the original molson canadian commerical: I AM CANADIAN –
[youtube=http://www.youtube.com/watch?v=BRI-A3vakVg;w=320&h=240]
QUESTION TO RESPOND TO: What other Canadian stereotypes have you heard?
Pura vida!







---