Costa Rica Safety Guide: Is Costa Rica Safe? Yes, If You Do This.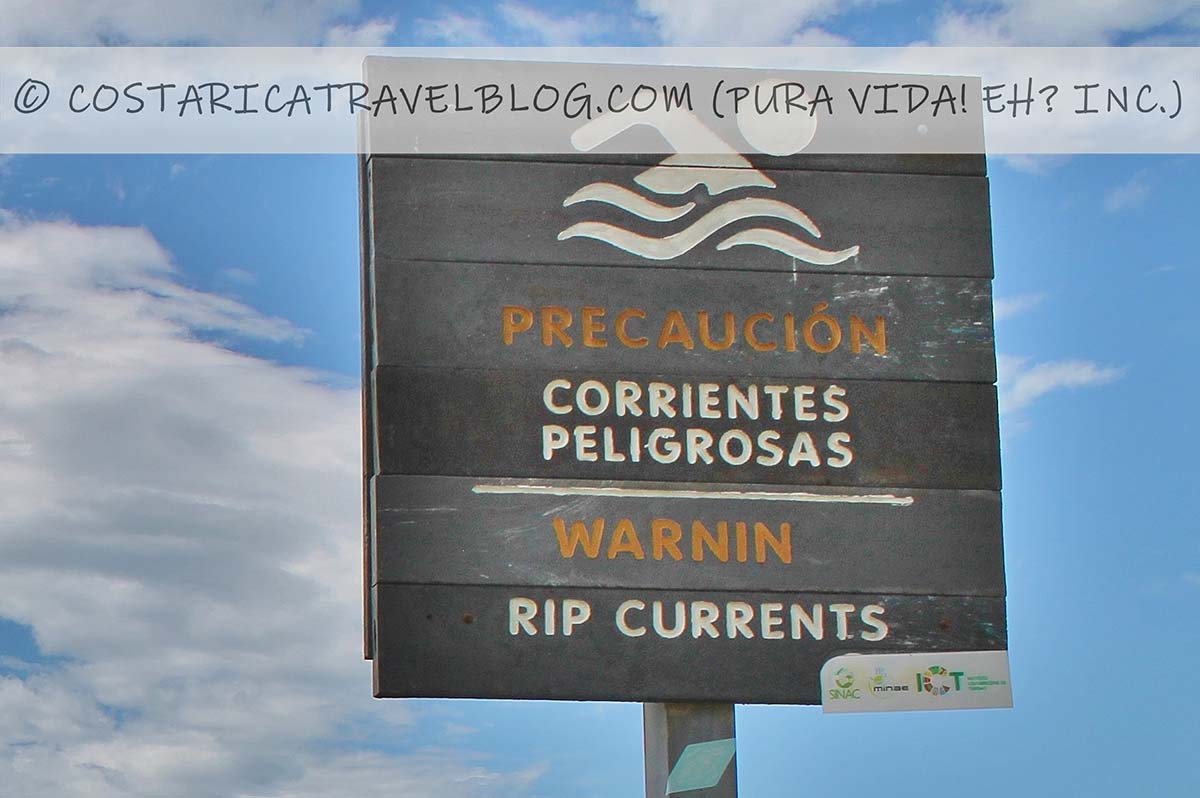 Last updated on June 5th, 2021 at 06:37 pm EST
Latest posts by Nikki Solano
(see all)
Get the Costa Rica info you need by browsing our article's TABLE OF CONTENTS:
Costa Rica is safe if you travel consciously, cleverly, and with common sense. Here's how.
If you're asking yourself, "Is Costa Rica safe?" pat yourself on the back. Asking this question means safety is top of mind, and if you're a traveler who prioritizes safety, you're more likely to experience safe travels.
Our quick answer to your question is "Yes, Costa Rica is safe." Is Costa Rica a utopia of purity and obedience? No, but what country is? Costa Rica isn't problem-free, but it's better than you've probably been led to believe, especially if your beliefs have been tainted by the struggles of other Central American nations.
Across all Central American nations, Costa Rica sticks out like a sore thumbs up. With nods in the directions of health care, education, environmental preservation, law enforcement, technological advancement, and tourism development, Costa Rica is a progressive second-world country. Costa Rica is also a travel destination that we feel comfortable recommending to travel groups, families with children, senior travelers, and independent backpackers provided everyone acts responsibly.
Part of being a responsible traveler is knowing how to travel consciously, cleverly, and with common sense. If you could use some guidance in this area, especially with respect to Costa Rica travel, familiarize yourself with our Costa Rica safety guide below.
Robbery and assault
Is Costa Rica safe? Yes, if you keep an eye on your possessions.
Regardless of how you plan to travel around Costa Rica and where you plan to go, never leave your possessions unattended. Some common places where belongings are easily swiped include:
Bus stations: Keep an eye on belongings near your seat at the station, and in overhead bins and under-bus compartments on the bus
Beaches: Don't bring valuable items to the beach unless a member of your travel group will stay within arm's reach of them at all times. If you're traveling alone and you wish to swim, consider bringing a small drybag to Costa Rica so you can take important items, such as hotel room keys and car keys, safely into the water with you.
Airports: More on this below…
Is Costa Rica safe? Yes, if you watch out for sticky fingers at the airport.
During Costa Rica's high season, the exit gates at the SJO and LIR airports resemble mosh pits at heavy metal concerts. Swarms of professional drivers and hotel representatives flock to the airport exits to locate their clients, resulting in a crowd of Costa Ricans yelling out names, holding up signs, and asking travelers if they need a ride. Unattended luggage can quickly go missing amid the chaos. When you exit either airport, keep your luggage tightly in tow, and don't stop walking until you're on the other side of the crowd. Once you're through the mass, you can stop, breathe in Costa Rica's warm and humid air, gather your thoughts, and figure out where you need to go.
Is Costa Rica safe? Yes, if you avoid visiting the beach after dark.
Every country has its good guys and its bad guys. Walking on the beach after dark, especially if you're a woman and you're traveling alone, is a big no-no. Common sense suggests that you can minimize your own vulnerability by not putting yourself in situations where you're an easy target. Unfortunately, hanging out at any Costa Rican beach after dark (as peaceful and as calming as it sounds) is one of those situations.
Is Costa Rica safe? Yes, if you avoid visiting an ATM machine after dark.
Like nighttime trips to the beach, visiting an ATM after dark is a situation best avoided. Bluntly put, doing so puts you at risk for robbery and assault. Though plenty of people withdraw cash from ATMs after dark without problem, we don't recommend trying your luck.
Water and swimming safety
If Costa Rica safe? Yes, if you avoid swimming when the water/surf/waves are rough.
This one should go without saying, but there have been far too many drowning incidents in Costa Rica to not explicitly state here that swimming in Costa Rica can be dangerous. Enter all bodies of water—whether it be the Pacific Ocean, the Caribbean Sea, rivers, waterfalls, hot springs, pools, and/or swimming holes—at your own risk. Riptides, rip currents, and undertows plague Costa Rica's coasts and should always be a concern no matter which beach you plan to visit. This being said, the currents at some Costa Rican beaches are stronger than others. Several beaches are marked with signs that indicate if dangerous water conditions are present but this doesn't mean that beaches without signs are safe to swim at. Always swim cautiously and keep little ones within arm's reach at all times. No beach getaway is worth your life or the life of someone you love.
Transportation and driving safety
Not sure if renting a car in Costa Rica is the right choice for you? Don't miss our related blog post:
Is Costa Rica safe? Yes, if you avoid driving after dark.
Sundown in Costa Rica is around 6:00pm. If you intend to rent a car in Costa Rica, plan an itinerary that doesn't require you to drive after dark so you don't need to deal with the following hazards that can be tricky to see or maneuver at night:
Roads without streetlights
Roads laden with bumps and/or potholes
Roads with sharp curves
Roads that edge cliffs and don't have guardrails
Individuals walking along the shoulders of roads without sidewalks
Wandering nocturnal wildlife
In addition, Costa Rica's roads and weather conditions—mainly rain and fog—can produce poor visibility and other unfavorable driving conditions. If you absolutely must travel after dark, consider hiring a shared shuttle service or a private transfer service to get you where you need to go. Professional drivers are better familiar with Costa Rica's roads and they know how to adapt to the country's fluctuating weather conditions.
Is Costa Rica safe? Yes, but playing it safe and purchasing the maximum amount of car rental insurance isn't a bad idea.
Travelers aren't immune to car accidents, so it's possible you might find yourself caught up in one if you drive in Costa Rica. Though there's no way to guarantee you won't get into a car accident, you can maximize your protection by purchasing full (optional) car insurance. Yes, in this case, the total rental cost will be much more expensive than if you select basic mandatory insurance. Consider the price difference payment for your peace of mind. For more information about car insurance, see our related blog post: Costa Rica Car Rental Insurance Information.
Is Costa Rica safe? Yes, if you remember to lock your rental car and you keep your eye on your belongings while using transportation services.
If you rent a car in Costa Rica, keep it locked at all times and parked in a secure and well-lit area. Don't leave possessions in vehicles overnight. If you plan to use shared shuttle services or private transfer services to get around, keep your eyes on the vehicle if it makes a stop along the way. If you need to leave the vehicle (i.e., to eat or to visit the bathroom), take valuable possessions with you. Before de-boarding, check under and around your seat for any possessions that may have slipped out of your bags during the ride.
Is Costa Rica safe? Yes, if you don't take a taxi that's not an official red taxi (red in color with a yellow triangle on the door) or an airport taxi (which is orange in color).
Unofficial taxi drivers, who are also known as piratas, use their own vehicles for transporting individuals around Costa Rica. They are unlicensed drivers and therefore don't provide the same level of professional, regulated service as official taxi drivers. I'd be lying if I said that Ricky and I don't use them (we're friends with several unofficial taxi drivers in Costa Rica), but we would never rely on one that we're not personally familiar with and you shouldn't either. Stick to official red taxis (taxis that drive red cars with a yellow triangle on the door) or official airport taxis (taxis that drive orange cars and are parked outside the airport) unless you know and trust an unofficial taxi driver.
Is Costa Rica safe? Yes, if you don't become a victim of a car rental scam.
Some vehicle rental agencies in Costa Rica practice shady business. For more information about this, see our related blog post: How Not To Fall For Costa Rica Car Rental Scams.
Identification and document safekeeping
Is Costa Rica safe? Yes, if you bring a copy of your passport with you.
Everyone thinks they won't lose their passport until they do. Bring a hard copy (or two) of your passport with you to Costa Rica and keep it on you throughout your trip. Some tour operators will ask to see it if you plan to participate in guided tours, primarily tours that take place near the borders that Costa Rica shares with Nicaragua and Panama. Meanwhile, store your original passport in a safe place (i.e., lock it in your hotel room's safe or lock it in your luggage). If you'd rather carry your original passport on your person, use a discrete carrying device such as a thin waste belt or cross-body bag that you can hide under your clothes.
Is Costa Rica safe? Yes, if you email yourself a copy of all important receipts, confirmations, and travel documents.
If traveling with a copy of your passport is a smart idea, it's equally smart to email yourself an electronic copy of all important travel documents so you can retrieve them online in the event you lose your hard copies. Internet access is widespread in Costa Rica, so your electronic documents will never be far away.
Is Costa Rica safe? Yes, if you browse online safely.
Non-secure Wi-Fi signals (and in some cases, secure Wi-Fi signals) can put your electronic devices at risk of being hacked by people who are tapped into the same signal as you. Avoid logging into private accounts (such as your online banking account) or sending or opening confidential information when you are connected to a non-secure Wi-Fi signal in Costa Rica. Limit your internet use to necessary travel-related functions; for example, to verify online schedules, to communicate with individuals who are helping you coordinate trip details, or to review reservation confirmation details.
Money and spending safety
Is Costa Rica safe? Yes, if you have your credit card provider temporarily release any international travel spending bans on your account.
Some credit card providers place bans on international credit card purchases to help prevent fraud. Call your credit card provider to confirm whether an international spending ban is in place for your account and if so, ask them to temporarily lift the ban during the period you intend to travel. This should help you avoid a situation where you're desperate and strapped for cash in Costa Rica.
Is Costa Rica safe? Yes, if you don't rely on traveler's cheques.
Most hotels, tour operators, transportation service providers, restaurants, and stores in Costa Rica do not accept traveler's cheques. A handful of all-inclusive resorts are the exception. If you don't feel comfortable carrying a full vacation's worth of cash during your trip and you don't want to pay for items with a credit card to avoid abhorrent fees, you can bring traveler's cheques to Costa Rica with the intent to visit a bank every few days to cash them in increments. At the bank, make sure the signature you draw on each cheque is an exact match to the signature provided on your identification. In the past, I was refused the use of traveler's cheques at Costa Rican banks because my signatures varied ever so slightly. Not only did one bank deny me access to my own cash, but I was subsequently denied service at a second bank because my traveler's cheques had already been signed elsewhere, leaving me without claim to my own money.
Is Costa Rica safe? Yes, if you don't purchase tours from street-corner salesmen.
Tour salesmen gather on street corners in popular tourist towns in Costa Rica. Some are legitimate sellers, but others are scam artists who see you coming a mile away. Save yourself the doubt and a headache, not to mention the hassle and financial loss caused by fraudulent sales, and reserve your preferred nature and adventure tours online through reputable companies before traveling to Costa Rica. Alternatively, you may find yourself waiting at your hotel for a tour pick-up service that was never coordinated, or hunting down the street-patrolling salesman who walked off with your hard-earned cash.
Is Costa Rica safe? Yes, if you check (and double-check) your currency conversion.
The process of exchanging money between US dollars and Costa Rican colones is an opportunity for buyers to take advantage of purchasers. Make sure you know the going currency conversion rate and you understand the exchange between the currency types. You may find it helpful to create a small rate conversion cheat sheet and keep it with you throughout your trip; our related blog post: Costa Rican Colones To American Dollars: Exchanging Money In Costa Rica provides a few to get you going. The cheat sheet will come in handy when you're standing in a checkout line, hurriedly trying to calculate how many dollars you need to purchase an item priced in colones, or vice versa.
Is Costa Rica safe? Yes, if you split your cash and credit cards.
Have you ever experienced a moment of panic when you grab at your pocket and your wallet is nowhere to be found? Those few seconds are frightening and frustrating. While we can't be sure you won't lose your wallet in Costa Rica, if you split your cash and credit cards across your luggage before you travel, we bet you'll be less likely to panic if you do. Hide your cash and credit cards in at least three separate pieces of luggage, assuming you have them. This way, if you happen to lose some during your trip, you'll have at least two backup funding sources that you can rely on throughout the remainder of your vacation.
Dining and drinking safety
Is Costa Rica safe? Yes, if you keep a list of common Spanish phrases and questions handy throughout your trip, especially if you have food allergies, sensitivities, or other dietary requests.
If you don't speak Spanish, don't fret! Most Costa Ricans who work in the tourism industry speak English, at least enough to get by while corresponding with travelers. You may find yourself in a situation, though, where you wish you could mutter more than "Hola!", "Adios!", and "Una cerveza, por favor." Having a short cheat sheet of Spanish words or phrases on hand can help; Google Translator can assist you in creating one. You never know when one of the following phrases might come in handy!
¿Cómo llego a ___? (How do I get to…?)
¿Dónde está el baño? (Where is the bathroom?)
¿Dónde está el hotel ___? (Where is the ___ hotel?)
¿Dónde está el restaurante ___? (Where is the ___ restaurant?)
¿A qué hora es el ___? (At what time is the ___?)
¿Cuánto tiempo se tarda en ___? (How long does it take to ___?)
Soy alérgico a ___ (I am allergic to ___)
No puedo tener ___ (I cannot have ___)
No puedo comer ___ (I cannot eat ___)
¿Tiene esto ___? (Does this have ___?)
Me siento mal (I feel sick)
Soy vegetariano/a (I am vegetarian)
Soy vegano (I am vegan)
Carne (meat)
Lácteos (dairy)
Sin gluten (gluten-free)
General travel safety
Is Costa Rica safe? Yes, if you plan for your tours/activities accordingly.
Costa Rica is a tropical country that offers an endless supply of nature and adventure tours. If you know you'll be active during your trip, bring the right equipment, apparel, and accessories to suit. If you plan to hike, bring comfortable shoes, long pants, socks, and band-aids. If you plan to raft, zipline, or go canyoneering, bring strap-on shoes (flip-flops are not permitted) and clothing you'll feel comfortable wearing while also donning equipment (e.g., waist harnesses, life jackets, helmets). Bring insect repellent, sunscreen, and a long-sleeve shirt to protect you from direct sunbeams). While cuts, bites, blisters, and sunburn can harm you while you travel, each can be avoided by planning ahead and packing smartly.
For help deciding which items you should bring to Costa Rica, check out our related blog post:
QUESTION TO COMMENT ON: What other safety tips would you recommend to travelers visiting Costa Rica?
Pura vida!







Summary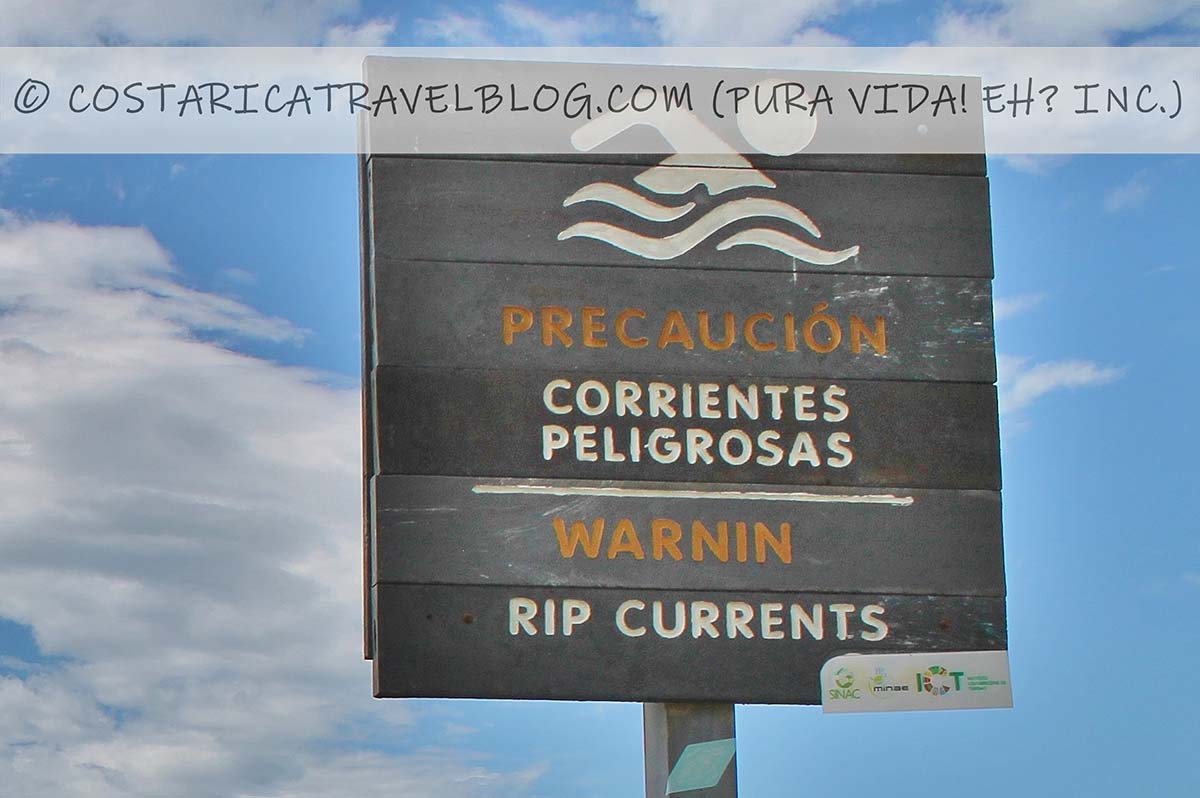 Article Name
Is Costa Rica Safe? Yes, If You Do This.
Description
We answer the question "is Costa Rica safe?" while assessing robbery, assault, water safety, car safety, money safety, and other travel risks.
Author
Publisher Name
The Official Costa Rica Travel Blog
Publisher Logo

---