Re-Living Costa Rica Through You And A Liebster Award Too!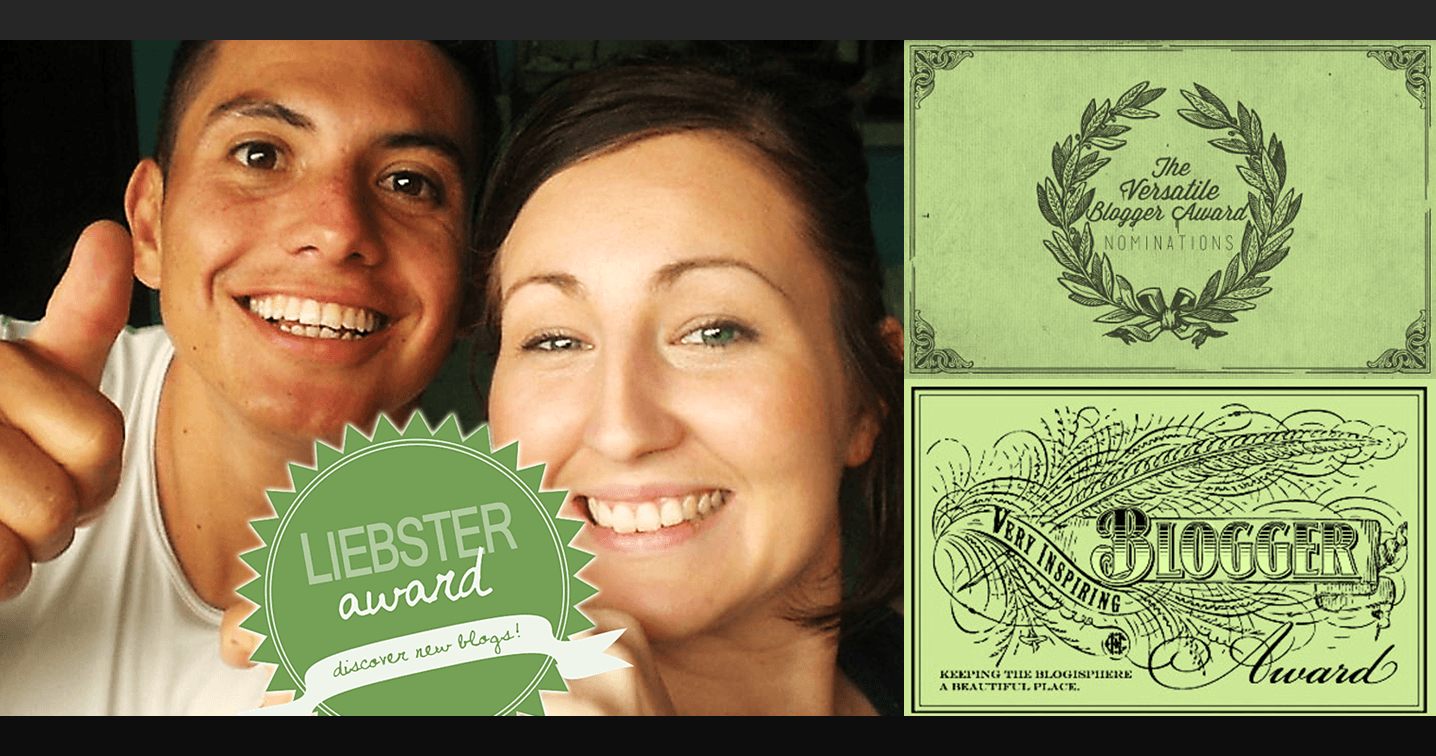 Last updated on June 25th, 2019 at 08:12 pm EST
Latest posts by Nikki Solano
(see all)
Work is busy. Almost always. If you're in your own business (or you work for someone in their own business) you already know this. The growing pile of unreviewed papers and/or unanswered emails are likely enough of a reminder, and although you may enjoy the work, you might also appreciate it more if you were given a chance to miss it for a little while.
Then there are times when work is so busy that you get wrapped up in the operation of it all and have little time to absorb the end product. For us at Pura Vida! eh? Incorporated, although we never lose sight of a client's travel experience (the end product of our business operation), it is not often that we are given the chance to stop working, put ourselves in the shoes of our travelling clientele, and re-live the experience of visiting Costa Rica for the very first time. We know the country like the back of our hand, so trying to unlearn what we've learned, unsee what we've seen, and unknow what we know is nearly an impossible feat. However, just as there was something inside us that sparked exploration, examination, and travel throughout Costa Rica many years ago, it is just as important for us to recognize, guide, and inspire that same spark in so many others. This is what not only drives us towards business success, but more importantly, what puts a smile on our face every step of the way.
Although we will never be unexperienced Costa Rica travellers (we gave up that position long ago to become knowledgeable and trusted travel resources), we can re-live the excitement of discovering Costa Rica when you do. Apart from helping you plan and prepare for your trip, we can get excited FOR you and experience the trip WITH you via the testimonials, stories, photos, and videos you opt to share with us. We're like your parents on Christmas morning, the year you leave home for college, or the day you recite your wedding vows – we are both thrilled and proud. We were there once, and there is no greater joy that we can experience than when you find and experience joy for yourself.
You can imagine the thrill and pride we felt when two great travellers – Mr. & Mrs. Adventure (Brittany & Drew – you can learn more about them here) – not only reached out to us as they were planning their first trip to Costa Rica, but when they returned home and shared this video montage of their travels:
[youtube=http://www.youtube.com/watch?v=HGgoBPeKuIs&w=560&h=315]
To the majority of travellers, the video is a great example of how much you can do and see in beautiful Costa Rica. To us, it is a reminder of the many reasons why we do what we do and why we love it so much. Knowing Brittany and Drew had a life-changing trip (their travels brought them one step closer to becoming Mr. & Mrs. Adventure… literally!), their smiles and memories as captured on film remind us of how much greatness, happiness, and change this tiny country holds. It is bursting with gifts to give, if you're willing and able to receive them.
The icing on the cake? Brittany and Drew nominated us for a Liebster Award and we are grateful and humbled to receive it (THANK YOU!). As per the rules in accordance with award acceptance (for a great description of the award's significance and rules click here), the following are our responses to Mr. & Mrs. Adventure's questions.
What made you start your blog, and what makes your blog different?
Lack of resources, really. Before we knew this country inside and out we… well, we didn't! We had to learn it somehow and naturally we turned to many of the well-known resources (in print and online). Unfortunately we found they lacked actual experience walking the walk they so eloquently and propagandadly talked, or else if their words could be backed by practice they lacked that extra something that so many great travel writers offer beyond the actual travel experience. We wanted to offer firsthand accounts of Costa Rica experiences with a spunk – a character all our own that would allow readers to get excited about what enthralls us and stay away from what terrifies us, all while mixing in the right amount of inspiration among our recommendations and advice.
What do you most enjoy writing about?
Offering tips and advice – regardless of the travel subject (check out our related blog post: The Most Popular Questions We Receive About Costa Rica Travel And Our Responses To Each! if you are planning a trip to Costa Rica!). We could write about our travel experiences all day but we would be fools if we thought that anyone had the time in their busy schedule to pay attention. Taking what we know and applying it in a way that allows others to benefit – now that's what makes us sleep soundly each and every night.
What is your favorite spot so far and why?
Tough one! There are too many to choose from. Check out our related blog post Where Is Your Happy Place? This is Ours in Costa Rica for some of our favourite spots!
If you were to give one piece of advice to someone thinking about traveling, what would it be?
Trust your instincts. You know best. Not a guide book, not another traveller, not even us. Seek recommendations, tips, and advice from these sources but choose your own path. No one knows you better than YOU, so use the information that others provide you with to influence your own decisions, not to make decisions for you.
What the most interesting job you have taken on to support your travels?
The development of our business: Pura Vida! eh? Incorporated. Between the two of us and as far back as we can remember we have scooped ice cream, picked coffee beans, worked at a mini-putt golf centre, worked at the circus, served/tended bar/managed a restaurant, cut cilantro, aided in violence prevention efforts, managed overnight security, graded university law papers, ran white water rafting tours, developed a youth mentoring program, and led naturalist (nature) tours, but each experience has led us to the roles we assume today – business owners, bloggers, and philanthropists (and we wouldn't change a thing). 🙂
How do you promote your blog, and what works best for you?
Beneficial content. Give the readers what they want and the will come back to you for more – time and time again.
Is there any place in the world you never wish to visit?
There are places that we would visit first before others if given the chance, but we are far too open and non-judgmental to rule out any particular place without first putting serious thought into the advantages and disadvantages associated with a visit.
What does traveling mean to you, how has it affected you as a person?
Travel creates opportunities for humility. It offers the biggest chance anyone will ever get to both learn what humility means and practice it within the same snapshot of time. You can have anything you want in this world – fame, success, money, status, family, friends, freedom, and more, but so too can everyone else. Or can they? For those who can, recognizing your position as equal to these individuals is the key to living a humble life. For those who cannot, recognizing your position as equal to (no better than) these individuals is the practice of humility. Travel displays difference across humanity, but if we can learn not to associate worth (or a lack thereof) within this difference, than it also teaches us humility.
What's your most memorable travel moment thus far?
Carrying soccer shoes and equipment for hours deep into the Costa Rican jungle to donate to indigenous school children. Feel free to read all about our donation project and our memorable travel moment in our related blog post: Thank You Readers And Travellers For Making This Happen. We Could Not Have Done It Without You.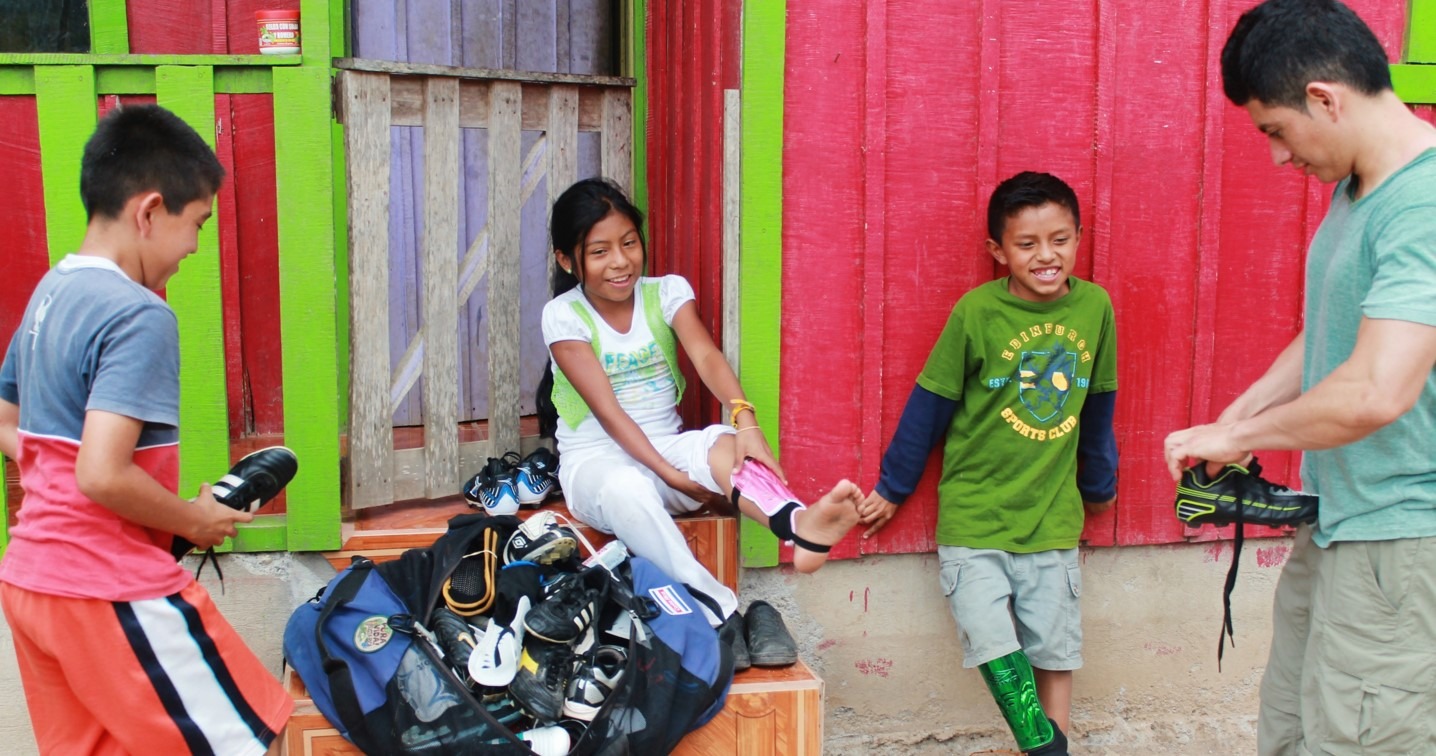 If you could choose any country in the world to live, where would it be and why?
Costa Rica. For nearly every reason we blog about. 🙂
Where do you see yourself in 5 years?
Happy. Growing our business, continuing to write/blog, and hopefully enjoying the journey at that time as much as we are enjoying it now.
In addition, we nominate the following 5 bloggers (in no particular order) for the same award and ask them the 11 unique questions posted below:
1. What have you seen that you never thought you would get the chance to see?
2. What inspires your travel choices?
3. Where will your next adventure take you?
4. What is something you would love to do/see but will likely never get the chance to?
5. What could you do to overcome the obstacle(s) preventing you from doing/seeing that which you discuss above?
6. How long have you been blogging and at what point (if any) did you develop a true passion for it?
7. What is the best travel advice you can offer?
8. What is the best blogging advice you can offer?
9. Where do you see yourself in 5 years?
10. What do you need to do/accomplish to get there?
11. What is the mark you are trying to leave on this world through your work/blog?
Thank you also to The Seven Minds – More than seven chakras, Writingrenee's Blog – Life experience and raising children, Lulu and the Moon, and Journey Around The Globe for awarding us with the Very Inspiring Blogger Award and Nia Simone, Author for awarding us with the Versatile Blogger Award!
To all those who read, write, and love… pura vida!







---