How Not To Fall For Costa Rica Car Rental Scams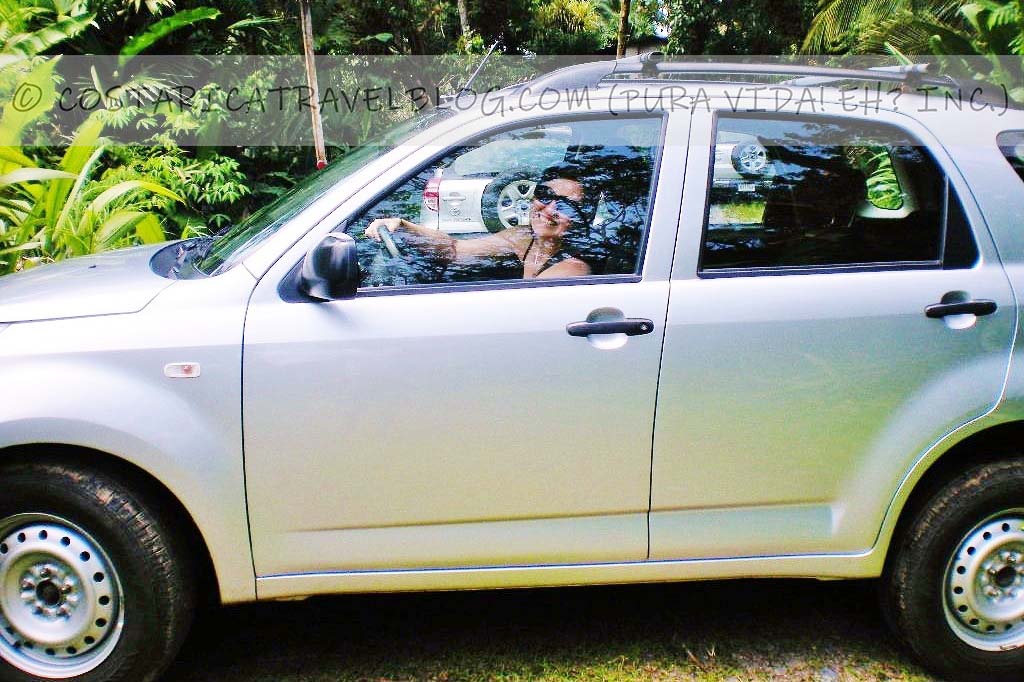 Last updated on May 23rd, 2022 at 02:53 pm EST
Latest posts by Nikki Solano
(see all)
For you. For free.
Looking for Costa Rica car rental discounts? We've got em'! Check out our FREE COSTA RICA DISCOUNT CODES page for details. Con mucho gusto (you're welcome) and pura vida!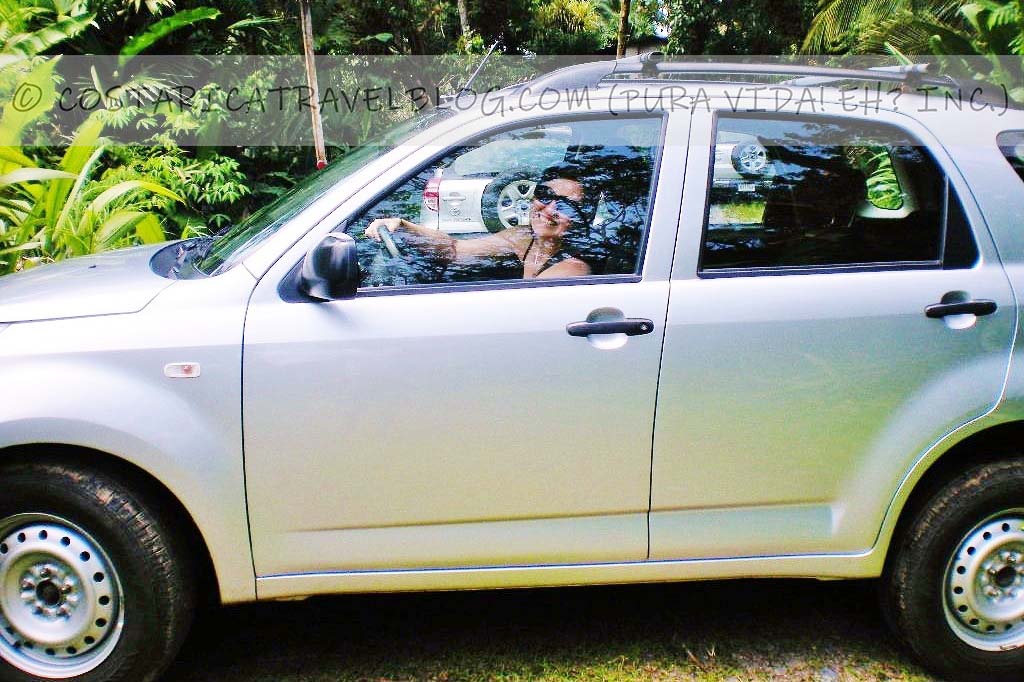 Cutthroat competition and car rental scams in Costa Rica
Wherever a line can be drawn, inevitably someone will cross it.
This subjective process of going too far is no stranger to business operations. In fact, the value of some companies is determined by it. We like to think that most businesses play by the rules and stay behind the line, but we all know that a few make their own rules and push the line in whichever direction and to whichever length proves the most advantageous to them. As business owners, Ricky and I play so neatly by the rules that we've surely been taken for as suckers by some competitors, and that's okay. The truth is, we would rather be taken for by others than be the ones doing the taking. Call us old-fashioned (we like the word "humble"), but our teeth just aren't sharp enough to bite in this dog-eat-dog world we seem to live in.
Even in the paradisiacal land of pura vida, competition is fierce. We address competition within Costa Rica's tourism industry in our blog post: Tourism Competition In Costa Rica: The Haters Gonna Hate, Hate, Hate, But We're Gonna Shake It Off, but we raise the topic in this post, too, for a reason: competition is a major player in the game of Costa Rica car rental scams; it drives car rental agencies to try to one-up one another and fuels a few to resort to some pretty shady—albeit legal—practices in order to get the job done.
The process of renting a car in Costa Rica is an area of Costa Rica trip planning that's shrouded with doubt. Travelers regularly contact us with all kinds of inquiries about Costa Rica's car rental processes, including questions about car rental costs, hidden fees, and car rental insurance. We also receive tons of inquiries about Costa Rica car rental scams because it's a known fact that they exist. Most travelers, like you (we assume), want to dodge those hazards like Frogger desperately wants to cross the road. Luckily, we have tons of experience renting cars in Costa Rica, helping travelers rent a car in Costa Rica, and chatting with past travelers who had positive and negative car rental experiences in Costa Rica, so we're qualified to help you maneuver the madness and make it to the other side. Familiarize yourself with our tips below to learn how to protect yourself from Costa Rica car rental scams.
To learn how to protect yourself from Costa Rica vacation package scams, don't miss our related blog post:

5 Red Flags To Look Out For When Buying A Costa Rica Vacation Package
Costa Rica car rental scams: Beware of low rental quotes
Does it sound too good to be true? Let's determine if it is.
Costa Rica car rental agencies compete with one another by offering attractive car rental rates. One of the most common Costa Rica car rental scams we're familiar with involves the advertisement of incredibly low rental rates to catch the attention of prospective renters. Who wouldn't want to secure a rental car at a fraction of the cost that competing agencies offer? Someone who knows better, that's who.
When you come across a car rental company that advertises extremely low rates compared to the rates of its competitors, it may have something to hide, such as taxes or fees that the agency can collect from you later that aren't required to be disclosed in advance. Imagine you've just arrived in Costa Rica, and you're excited to pick up your rental car and hit the road when a car rental agency representative kindly informs you that the total cost of the car you're about to sign for is significantly higher than the rental quote you received. That moment can be downright devastating, especially when your trip budget is already tight. When your travel time is precious, the last thing you want to do is waste time arguing at a car rental office or hunting down a vehicle elsewhere. So, you sign the rental contract that's in front of you and chalk the extra costs up to what you wish you knew before you came to Costa Rica.
Had you known about these costs beforehand, though, you could have avoided this Costa Rica car rental scam by ensuring you received a comprehensive and all-inclusive car rental quote. How do you do this? By learning which Costa Rica car rental taxes and fees are mandatory and which are optional so you know what to look for in (or spot what's missing from) a car rental quote.
Learn which taxes and fees are mandatory and which are optional.
This isn't an easy task to accomplish because what one car rental agency says is "mandatory" may differ from what another agency tells you. That fact alone seems suspicious, doesn't it? Some car rental agencies will charge partial taxes and fees in their online rental rates, enough to be able to state in the reservation's fine print that "taxes and fees are included" even if the rate doesn't include all taxes and fees. Is this sneaky? We think so. We've encountered the practice a number of times, both when travelers opt to reserve vehicles directly through Costa Rica car rental agencies and when travelers book through highly recognizable, online third-party booking websites (i.e., the big guys you can acquire airfare, hotels, vacation packages, and car rentals through). Regardless of where you obtain your Costa Rica car rental quote from, pay special attention to whether the quote includes all taxes and fees. If the quote doesn't explicitly state that it does (or a representative from the car rental agency cannot confirm that it does), additional taxes and fees may be tacked onto the rental total when you pick up the car in Costa Rica.
Below is a list of taxes and fees that can be applied on top of Costa Rica car rental quotes. Though the list is non-exhaustive, it's a good starting point for knowing what to look out for when you review the details of a rental car quote. Note that not all of the below taxes and fees will apply to each car rental reservation; applicable taxes and fees are determined by reservation specifics and may be waived in certain situations.
Insurance fees (more information on these below)
Sales tax
Vehicle pick-up fee
Vehicle pick-up airport fee
Vehicle return fee
Vehicle late return fee
Vehicle refueling fee (gas top-up)
License plate fee
Additional driver fee
Roadside assistance fee
Smoke damage fee
GPS rental fee
Child car seat rental fee
Roof rack and/or canasta (storage bin) rental fee
Cell phone rental fee and/or cell phone usage fee
Costa Rica car rental scams: Beware of car rental insurance
For complete information about Costa Rica car rental insurance, don't miss our related blog post:
Is Costa Rica car rental insurance a scam?
Costa Rica car rental insurance is a twisted web. While it's tempting to give in to the entanglement and not fight your way through, that's how you'll end up a victim in the mess. If you don't free yourself, there's a good chance you'll find yourself in this exact situation: standing at a rental desk, ready to pick up a car, and completely blindsided by the "mandatory insurance" fees you've just been informed must be added to your bill.
Let's get one thing straight first: we don't consider Costa Rica car rental insurance to be a scam. We do, however, consider the actions of some car rental agencies to be incredibly shady, like opting not to disclose all mandatory insurance fees during the quote or reservation process but applying them later, upon vehicle pick up, when you have little choice but to accept the charges.
Brush up on your knowledge of Costa Rica car rental insurance.
As we detail in our related post: Costa Rica Car Rental Insurance Information, several car insurance types and terms are cited in Costa Rica. If you've read our insurance-related article, you already know what constitutes "mandatory insurance" and how the phrase can be broken down into two parts: insurance that is mandatory to buy in Costa Rica and insurance that is mandatory to have in Costa Rica but can be purchased in your home country.
Here's where the sly creep in and insurance-related Costa Rica car rental scams are born. Some car rental agencies elect not to include the cost of both parts of mandatory insurance in their rental totals. Instead, their rates only include the cost of one of two parts of mandatory insurance, leaving it up to the consumer to figure out that the cost of the other part is missing. If you're thinking that shouldn't be your job, and that all car rental agencies should have transparent pricing, you're absolutely right. Unfortunately, no one can be right all of the time.
Now that you know that some Costa Rica car rental agencies willingly withhold mandatory costs from quotes and reservation pricing, the best way you can protect yourself from the scam is to make sure any price totals you receive from an agency automatically include both parts of mandatory insurance. Sometimes a car rental agency will choose not to automatically include both parts in their rates, which is okay and not a direct indication of a scam, provided the agency is upfront about the omission. Costa Rica rental car scams exist when an agency doesn't automatically include both parts of mandatory insurance in their rates while they mislead renters into believing that they do.
Why do several Costa Rica car rental agencies run this scam and how can I avoid it?
The short answer to the first question is: "because they can get away with it." Costa Rica car rental agencies aren't acting illegally, they're banking on your disregard for details.
As for how you can avoid falling victim to the scam, look for Costa Rica car rental agencies that define "mandatory insurance" as CDW insurance or LDW insurance. Since these insurance types tend to include both parts of mandatory insurance, agencies that reference either one are more likely to issue prices that won't deliver surprises down the road.
If, throughout your research, you don't know what kind of insurance a particular Costa Rica car rental company includes in its rental rates, ask them. Most will say mandatory insurance is included, but we hope you've already learned from this blog post to go one step further and ask whether their description of the phrase includes one or both parts of mandatory insurance. See our related blog post: Costa Rica Car Rental Insurance Information for a breakdown of mandatory insurance parts and other insurance-related details.
Our recommendation above ("beware of low rental quotes") also applies to insurance.
Omitting part of the cost of mandatory insurance from rental totals helps car rental agencies appear like they're offering a great deal. That's why car rental agencies run insurance-related scams in the first place, to capture the attention of travelers and to look like they're offering lower rates than their competitors.
We gravitate toward car rental agencies with higher advertised rental rates because that's often a sign that the car rental agency is being honest about its insurance inclusions. In the end, it's usually the people lured in by low advertised rental rates who end up paying the most overall when they get their car, a lesson in insurance from the rental agent, and a hefty bill.
Costa Rica car rental scams: Beware of car categories and classes
Learn which model of vehicle you've reserved or received a quote for.
If you were dining at a restaurant and the waiter said the dish of the day was "meat," would that be enough to sell you on the meal? Probably not, and for good reason: you want to know exactly what you'll get before you commit to paying for it. The same theory applies to Costa Rica car rentals. The assumption that travelers are content to order a car according to its category or class, not its exact model, is another type of Costa Rica car rental scam.
In our opinion, categorizing offers without detailing them is the lazy man's way of doing business. It leaves deals open-ended so companies can act according to what best suits them, not consumers. With respect to Costa Rica car rental reservations, if you're only guaranteed a vehicle within a particular category or class, car rental agencies can give you whichever vehicle they happen to have available within that category/class, including vehicles they've swapped in at the last minute to best suit inventory availability, and not necessarily the car you want or need for your trip.
Do the below vehicle categories/classes look familiar to you?
Economy vehicle
Compact vehicle
Compact SUV vehicle
Mid-size SUV vehicle
Intermediate SUV vehicle
Full-size SUV vehicle
Premium SUV vehicle
You may have come across the above terms if you've started to research Costa Rica car rental options. Here's our beef with them: If, for example, you reserve and pay for a vehicle in the "intermediate SUV vehicle" category/class and you receive a car model that actually falls within the lower-quality, less-expensive "mid-size SUV vehicle" category/class, how would you know? Since the breakdown of rental car categories/classes isn't regulated, each car rental agency decides which vehicle models fall into each category/class. To make things worse, vehicle model categorization varies across car rental agencies in Costa Rica. A car considered an "intermediate SUV vehicle" by one agency could be defined as a "mid-size SUV vehicle" by another. There seems to be too much ambiguous categorizing and not enough clarifying going on, no?
So, how can you avoid this scam? By booking through a car rental agency that advertises vehicle models, not vehicle categories and classes. They can be hard to come by; we've noticed that more and more Costa Rica car rental agencies are turning to the use of vehicle categories/classes (as opposed to vehicle models) over the last decade or so. If your preferred Costa Rica vehicle rental company does, get them to confirm (in writing) which exact vehicle model you'll receive with your reservation. If they won't guarantee you'll get a particular model, get them to confirm (in writing) which models included in their fleet fall within the vehicle category/class you've reserved. This way, you can limit the range of vehicle models you're looking at, and, if you're given a different model altogether when you pick up the car, you'll have written proof you were promised something different.
Watch out for "or similar" exclamations.
Don't be fooled by phrases like "vehicle X, or similar". The "or similar" here gives car rental agencies an out. This text can make or break your understanding of the actual vehicle you'll end up with, not to mention your argument if you aren't thrilled with the car you get. If your car rental quote or reservation includes these dreaded words, follow our advice offered above and have the car rental agency confirm (in writing) which models included in their fleet fall within the "or similar" realm.
Learn the year of the vehicle, as well as whether the year plays a role in car valuation and pricing.
When you discuss with a car rental agency which models they include in their categories/classes, ask for the years of their vehicles. This isn't just smart practice to ensure you don't receive an old junker, it's an important step in understanding how car rental agencies assign value to their fleet. We once rented a car through a Costa Rican rental agency that explained that they factor in the vehicle's year when categorizing cars. According to that company, smaller and newer vehicles were valued higher and charged at higher rental rates than larger vehicles from a few years prior. Not all car rental agencies in Costa Rica act the same (some assign higher value to larger vehicles with newer features), so it's a good idea to ask how vehicles are ranked to best understand what you're getting if you must commit to a category/class.
If you know the model of car you are renting, go one step further and ask for the license plate number.
After you have reserved your preferred car (or car category/class), request a copy of the license plate number (or vehicle number) from the car rental agency. Several car rental agencies in Costa Rica won't provide this information because they won't decide which vehicle you'll get until shortly before you pick it up (if this is the case for your rental, don't consider this a scam), but it's worth a shot to ask for the information anyway. If you receive it, you'll have a decreased chance of receiving a vehicle that isn't up to par on the day you pick it up because the exact vehicle you receive will be prepped and ready for you. In other words, it will be less likely that you'll receive a car that was either returned late by its previous renter (and may not have been properly serviced prior to you picking it up) or was borrowed at the last minute (and may actually be a car on loan from another rental agency due to overbooking).
Consider whether the vehicle's model will affect your rental agreement's fine print.
Rental cars in Costa Rica don't just differ according to their make, model, size, and transmission type. The type of car you get can also change your rental agreement's fine print. Some vehicle types require additional insurance, require insurance to be charged at a higher rate, or don't qualify for certain types of insurance. Though this information may not change your rental decision, it's important to know ahead of time to avoid surprises at the rental counter the day you pick up the car.
Costa Rica car rental scams: Beware of previous vehicle damage
Upon picking up your rental car, you'll probably be asked to walk around the vehicle (usually alongside a rental agent) to look for preexisting scratches, dents, and dings. If you aren't invited to do this walk-around, make sure you ask for it, and if it isn't allowed, insist on it. Also, make sure the agent accurately and sufficiently reports any preexisting damage on the rental agreement so there's no debating you caused it during your time with the car. Some Costa Rica car rental agencies in Costa Rica will take photos of the vehicle as you inspect it, so there's visual proof of the vehicle's condition at the time you assume responsibility for it. If they don't, you can.
It goes without saying that you should check for marks all around the car body, but don't forget to check the bumper, tires, interior, trunk, roof, and safety kit (usually comprising a tire jack) too. If you fail to spot and record something on the formal rental agreement, the car rental agency can hold you accountable for it later.
Costa Rica car rental scams: Beware of international vehicle rental agencies
More than half of the complaints we hear travelers make about Costa rica car rental scams are against well-known international car rental companies. While we understand that many foreigners are drawn to highly recognizable brands, the fact is, international companies are surely less familiar with car rental operations in Costa Rica than local Costa Rican agencies.
A lot of the problems we see renters run into, especially problems that arise from suspiciously low rental quotes (as we detail above), are the result of international companies not being aware of or purposely omitting costs that are mandatory in Costa Rica. Several domestic car rental agencies are guilty of the same, so unfortunately selecting a local Costa Rican company isn't a foolproof way to avoid a scam. The takeaway here is that Costa Rica car rental scams are committed by both domestic and big-name international rental agencies, so you'll need to put in time, effort, and attention to detail to avoid getting scammed by any.
Costa Rica car rental scams: Beware of the unpredictable
Though this isn't common, we have heard of a few instances where car rental agencies didn't have cars available at the time of vehicle pick up for confirmed bookings. In the car rental agency's defense, sometimes these uncommon happenings are outside of the agency's own control. Car accidents happen and cause delays, as do unforeseen travel circumstances that prevent renters from returning vehicles at the time and place the car agency expects. These problems, which may occur to the person who reserved your car the day or week before you, can trickle down to affect your booking.
Vehicle rental agencies usually keep extra vehicles on hand to help manage problems like these, though the supply may be limited or non-existent during the high season and there's no guarantee the supply will contain the model, category, or class of vehicle you want. Unfortunate situations are oftentimes unpredictable, so you should prepare yourself for the possibility that your car reservation could go awry. Have a fallback plan in mind in case you run into problems or delays upon picking up the car. Even if you never need to use the plan, and we hope you don't, knowing what you'll do in a pinch, like contacting a different car rental agency or using a private transfer service or shared shuttle service to get to your next destination, will give you the peace of mind you need to know your trip won't be ruined by bad luck.
Wondering if you should rent a car in Costa Rica or use other transportation to get around? Don't miss our related blog post:
QUESTION TO COMMENT ON: Has your experience with car rental agencies in Costa Rica been positive or negative?
Pura vida!







Summary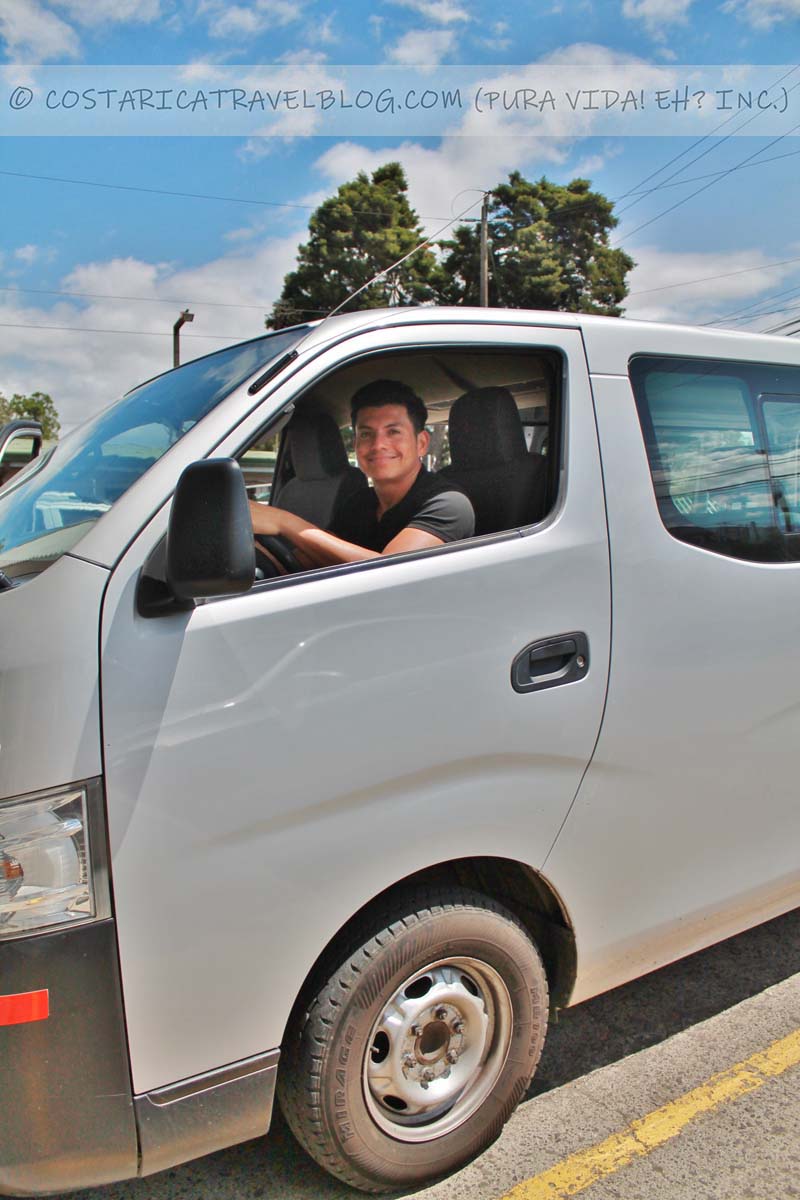 Article Name
How Not To Fall For Costa Rica Car Rental Scams
Description
Avoid falling for Costa Rica car rental scams by learning about the latest ploys and reviewing our must-know car rental tips.
Author
Publisher Name
The Official Costa Rica Travel Blog
Publisher Logo

---