Costa Rica Proposal Ideas: Great Ways To Get Engaged In Costa Rica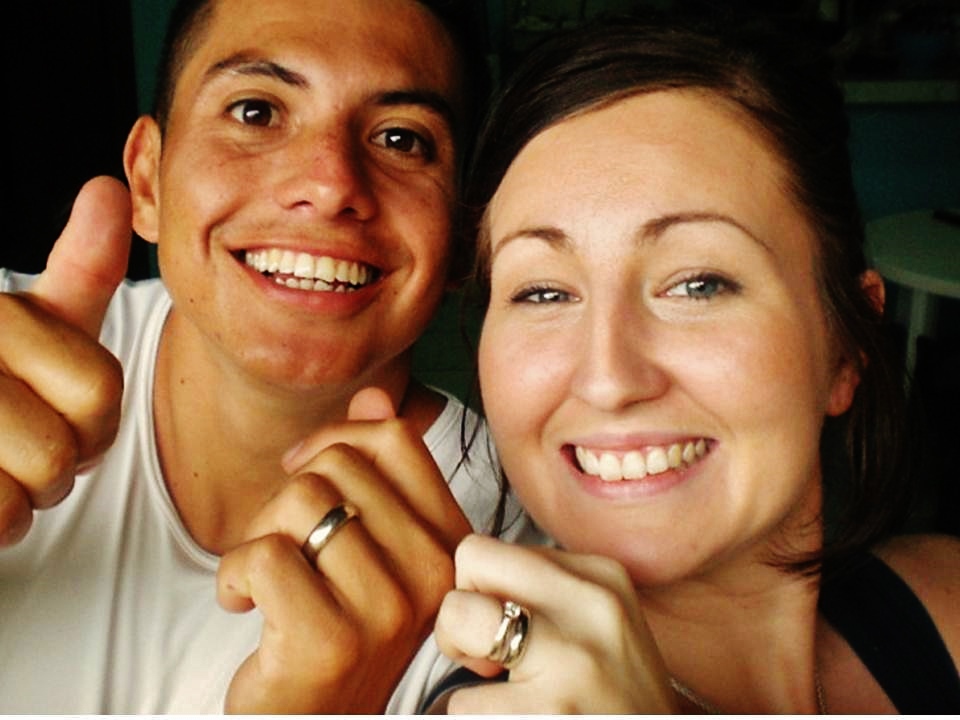 Last updated on February 27th, 2020 at 09:20 am EST
Latest posts by Nikki Solano
(see all)
Planning to get engaged in Costa Rica?
This month marks Ricky and I's ten-year anniversary together, and although we have been reminiscing quite a bit lately about our engagement atop Costa Rica's Cerro Chato (don't miss our related blog post Our Cerro Chato Hike Engagement for the full story), we cannot help but think of the many other ways that the country lends itself to helping romantics propose to their better half. If you're planning to get engaged in Costa Rica, perhaps our list of Costa Rica proposal ideas will help you plan your perfect moment.
Fun and sweet Costa Rica proposal ideas
Looking for Costa Rica proposal ideas that will make your sweetheart (and everyone else) sigh with an exasperative "awwwwweeeeee…."? Aim for a fun and sweet marriage proposal in Costa Rica. To do so, choose a simple activity (ideally an hour or two long) that will allow for a moment when you can pop the question without being interrupted. Don't worry about choosing an activity that is over the top or extravagant; simply spending time together throughout the day and having fun will be romantic enough.
Get engaged in Costa Rica at a waterfall
Costa Rica offers countless waterfalls to choose from, including many popular ones in the La Fortuna region (don't miss our related blog post Visiting The All-New La Fortuna Waterfall And Orchid Garden for more information), as well as others in the Alajuela, Monteverde, Rincon de la Vieja, Liberia, Montezuma, Jaco, Manuel Antonio, Dominical, and Osa Peninsula areas. Since most waterfall visits do not require a guide, if you time your arrival right, you could have the entire waterfall (and moment) to yourselves!
Get engaged in Costa Rica on the hanging bridges
Although hanging bridges exist around the country, the most incredible are located in the La Fortuna and Monteverde areas (don't miss our related blog post Best Hanging Bridges In Costa Rica: Comparing 4 In La Fortuna And Monteverde for more information). If you opt not to tour the hanging bridges with a guide, this will allow you to choose your proposal moment on a whim when the least number of people are around and the moment feels right. Alternatively, if you choose to tour the bridges with a guide, consider involving the tour guide in your proposal plan. Perhaps he or she can block entry to the bridge for a brief moment in time while you and your significant other make your way across, only to get engaged in the middle of the bridge with the rainforest around you.
Get engaged in Costa Rica while riding an aerial tram
If you would prefer more privacy than what an unorchestrated hanging bridges proposal would normally permit, opt to pop the question in an aerial tram instead. Still surrounded by the rainforest, an aerial tram ride (such as the Arenal Sky Tram, the Monteverde Sky Tram, or other aerial tram rides that exist outside of the San Jose and Jaco areas) will present a similar proposal opportunity as the hanging bridges, but with the option of hiring a private tram car. For this proposal type, we recommend pre-planning the event in advance with the tram operator; doing so will ensure that no other tram riders occupy the same cart as you at the exact moment you get down on one knee.
Get engaged in Costa Rica at the top of a volcano
Out of Costa Rica's five most notorious "active" volcanoes (Arenal, Irazu, Poas, Rincon de la Vieja, and Turrialba), only one volcano currently allows visitors to access its crater: the Irazu Volcano (don't miss our related blog post The Best Costa Rica Volcanoes: What To Know About Arenal, Irazu, Poas, Rincon de la Vieja, and Turrialba for more information about all five volcanoes). At the Irazu Volcano, not only can visitors reach the volcano's summit, but they can peer down into its thrilling pit. Why would this be a great place to get engaged at? Because you will literally be on top of the world when you pop the question, or at least at the top of one of Costa Rica's highest points.
Get engaged in Costa Rica during a leisurely walk/hike
There is a reason why taking a long walk is such a "couple" thing to do. Holding hands, talking, giving and receiving full attention, and sightseeing can be romantic, especially when one person gets down on his or her knee mid-stroll to pop the question. Costa Rica is home to thousands of nature trails (don't miss the list we offer with our related blog post A List Of 50+ Costa Rica Entrance Fees: How Much It Costs To Enter National Parks, Reserves, And Refuges for site inspiration), so locations for this proposal type are endless. For an extra special memory, consider a walking tour through one of the country's most prized national parks.
Get engaged in Costa Rica during a leisurely bike ride
Imagine yourself rolling around town on a bike, carelessly exploring and casually stopping here and there at points of interest. The flexibility and fun that bike rentals provide also create opportunities for marriage proposals to be thrown into the mix. If this proposal type is for you, consider mapping out your route in advance so you know ahead of time where to break, whether it be at a beach, down a side road, in front of a market, inside a public park, atop a hill, nearby a cafe, or elsewhere.
Get engaged in Costa Rica during a leisurely canoe or kayak expedition
Ricky and I love the water, so any form of proposal that involves a watercraft, nature, and a calming body of water has our vote. Consider renting a two-person canoe or kayak (or participating in a two-person canoe or kayak tour) and proposing to your partner mid-trip. Although you won't be able to jump up and hug each other if and when your partner says yes, you will be able to finish out the trip rowing in tandem; perfect practice for the two of you as you embark on your future together as a team.
Get engaged in Costa Rica while walking through a garden
If your partner loves flowers, take him or her to one of Costa Rica's stunning gardens. There, you can propose marriage amid a blanket of colour, surrounded by some of the most beautiful floral scents. If your trip itinerary will allow it, consider the Lankester Gardens in Cartago (outside of San Jose) or the Orchid Garden in Monteverde; both sites are easy accessible (to travellers visiting either area), require little to no physicality/endurance (apart from basic mobility), and have relatively inexpensive entrance fees.
Get engaged in Costa Rica while visiting a museum
If your partner enjoys a particular art form or is drawn to a specific period in history, consider surprising him or her with a proposal at a museum. Costa Rica's capital city (San Jose) offers many museums to choose from (don't miss our related blog post What To Do In San Jose Costa Rica for museum ideas), including the gold museum–arguably the most fitting place at which to "put a ring on it".
Get engaged in Costa Rica while volunteering
Few moments tug on the heartstrings as heavily as philanthropic ones, so there is no doubt that a marriage proposal rooted in kindness and giving back would be just as moving. When in Costa Rica, consider a donation trip to a local school, organization, or orphanage. While onsite (assuming the donation organizer and the group you plan to visit is aware of your proposal intent) or immediately following the visit, take the mushy, gushy, feelings of goodness in your heart and pay them forward by giving your partner the best day of his or her life.
Get engaged in Costa Rica during a dance lesson or a cooking class
If you and your loved one are hands-on individuals, you may prefer to pop the question during a moment of closeness, such as when the two of you are dancing together or cooking together. Dance lessons, cooking classes, and countless other educative courses are taught throughout the country, but for any to be romantic, they require a connection of synchronicity; if you and your partner work well together and feel sparks when you do, perhaps a proposal during one of these intimate learning moments would be electrifying.
Get engaged in Costa Rica while completing a puzzle
Ricky and I once bought a multi-hundred-piece puzzle that depicted Costa Rica's naturescape and we never completed it. However, this is likely because neither of us have the patience needed to see the masterpiece through to the end–one blue water piece after an identical other–beyond accomplishing its outer border. We imagine, though, that a couple that works together to complete puzzles is not only a cooperative team, but also a match of endearing souls. We can also imagine that same couple getting engaged over a puzzle as it rests on their hotel room's table, perhaps with a bottle of wine nearby, and not without a line muttered by "the proposer" that confirms that "the proposee" is his or her missing puzzle piece. Would someone please propose to their partner like this and let us know how it goes? We're smitten here.
Wild and adventurous proposal ideas
If you're looking for a show-stopper way of exclaiming your love for your partner, a wild and adventurous marriage proposal in Costa Rica may be the way to go. If none of the above suggestions interest you (which are relatively tame in coordination and execution), consider one of our "go big or go home" Costa Rica proposal ideas below.
Get engaged in Costa Rica during an extreme hike
As we describe in our related blog post Our Cerro Chato Hike Engagement, Ricky asked me to marry him at the top of Cerro Chato, one of Costa Rica's dormant volcanoes and a spot that requires a fairly significant and challenging hike to reach. To this day, I believe he was testing me; perhaps he would have changed his mind about popping the question had I not been willing or able to keep up with his love of adventure (just kidding, hunny). If you and your partner are just as adventurous (or more so), consider hiking to the top of a mountain such as Cerro Chato–or better yet, take a two-day trek to the top of Cerro Chirripo–to propose in a way that fuels as much adrenaline in you and your partner as the thought of spending the rest of your life together.
Get engaged in Costa Rica during a mountain biking expedition
If mountain biking is more your style, a proposal midway through a single-track course would be ideal. Fortunately, a number of forested tracks exist in and around Costa Rica's Central Valley, or if a combined biking/beach proposal would be preferred, don't miss the intricate coastal trail system that exists on the country's Northern Pacific coast (Las Catalinas) for rides with ocean views!
Get engaged in Costa Rica while scuba diving underwater
Sure, this suggestion might be a bit tricky (and risky) to pull off without a hitch, but it is certainly possible. Ask your dive instructor to hide waterproof placards that you can write your proposal on for your partner to read underwater at the right time, and make sure you bring a lockable, waterproof container (such as a Pelican, or similar) for storing the ring. If you would prefer to play it safe, keep the ring aboard the dive boat and hand it out when you and your partner return to the surface.
Get engaged in Costa Rica while snorkeling in the middle of the ocean
Similar to our suggestion above, an in-water proposal is possible, and may be executed while snorkeling. In case of slippery fingers, make sure you tie the ring to a string or another tie-down apparatus; the last thing you want is your partner's ring (and heart) to sink to the ocean's floor. Want to score extra points on the cute-proposal scale? Consider placing the ring in a ring box, pulling it out of your pocket (or ideally life-jacket), and placing it–underwater–in front of your partner's line of vision while snorkeling. Just imagine how happy he or she will be when the ring suddenly appears within their mask's frame.
Get engaged in Costa Rica while waterfall jumping
Since the act of getting married is often referred to as "taking the plunge", why not propose to your significant other while engaged in an activity that involves jumping off cliffs into waterfall pools? Waterfall jumping is one of Costa Rica's most up-and-coming adventure tours and is not for the faint of heart. If you think standing at the top of a waterfall and proposing to your partner is part terrifying and part exhilarating, just imagine grabbing their hand afterward and taking a giant leap (of faith) together into the unknown!
Get engaged in Costa Rica while white water rafting
Anyone who is familiar with our Costa Rica Travel Blog knows that rafting is in our blood (don't miss our related blog posts The Pacuare River Family and The Pacuare River Rafting Tour for more information). We are all too familiar with river proposals, including proposals at the start of river trips, proposals at the end of river trips, and most astonishingly, proposals during river trips. If you opt to raft Costa Rica's stunning Pacuare River, about two thirds of the way through the tour, rafters encounter a beautiful, calm, and quiet canyon. At that moment, all is peaceful, and rafters may jump out of the raft to float in the canyon's rapid-free water if they wish to do so. Take this break from the otherwise adrenaline-filled adventure tour to talk with your soulmate. There is a reason why National Geographic once declared the Pacuare River to be the second most beautiful river in the world for scenery, so if you are looking for a breathtaking moment wherein to ask the ultimate question, your time in Pacuare's canyon may be it.
Get engaged in Costa Rica while getting tattooed
This suggestion is truly extreme, but if you and your partner are into tattoos, why not solidify your love for one another by making your declaration permanent? If you plan to get tattoos in Costa Rica (tattoo parlours exist all over the country, most notably in San Jose and at popular beach towns including Jaco and Tamarindo), why not propose at the same time? Nothing screams commitment like permanent ink, so if you are looking for an opportunity to inform your significant other of your endless love, consider popping the question while getting marked with a name, word, date, symbol, or image that is meaningful to you both.
Utterly romantic Costa Rica proposal ideas
If you are looking for Costa Rica proposal ideas that will sweep your loved one off their feet, consider one of our suggestions below for an utterly romantic marriage proposal in Costa Rica. Not only do they combine elements of fun activities and sweet sentiments as many of our other proposal suggestions do, but they add elements of sophistication and relaxation to the act for the utmost romantic experience.
Get engaged in Costa Rica while sailing or taking an ocean cruise
Sailing tours, catamaran tours, and ocean safari tours all strive to provide a similar experience: a semi-exploratory activity that offers relaxation and a hint of luxury. If your idea of a good time is sunbathing on a boat deck with a tropical drink in your hand, then imagine how great it would be to top off the day with a bit of bling on your finger. If possible, plan to go boating in the afternoon (consider this sailing tour from Manuel Antonio, this sailing tour from Tamarindo, this sailing tour from Coco/Hermosa/Papagayo, or this sailing tour from Conchal/Flamingo) so you can propose at (or just before) sunset. If desired, follow-up your catamaran proposal with a candlelit dinner at a marina restaurant or on the beach.
Get engaged in Costa Rica while at the hot springs
Having soaked in many thermal water pools and rivers over the years, we will argue any day that some of the most romantic settings in all of Costa Rica are provided by the hot springs. When proposing, choose your hot springs attraction wisely; each differs from the next in terms of size, privacy, atmosphere, and other factors (don't miss our related blog post Best Hot Springs In Arenal: We Compare All 12 La Fortuna Hot Springs for more information), and for this decision, high-quality is key. If you opt to visit the Springs Resort Hot Springs, don't miss our related blog post Costa Rica's Springs Resort Series – Part #2: The Springs Resort Hot Springs and our tip regarding the quietest and most unfrequented space that the resort has to offer, for ultimate proposal privacy!
Get engaged in Costa Rica at a spa
Although neither Ricky nor I are frequent spa visitors, we have been fortunate enough to visit a number throughout our travels around the country. "Couples massage" treatments are a staple service offered by most, and we would imagine that the experience is not only relaxing, but also intimate. If you would prefer not to receive any spa treatments yourself but your partner loves to be pampered, consider planning a day at the spa for your loved one filled with comfortable and non-invasive treatments (Swedish massages, manicures, and pedicures are typically safe bets). Although time spent at a Costa Rican spa would be a rejuvenating gift, we bet ending the day as an engaged couple would be the most rewarding treat of all.
Get engaged in Costa Rica anywhere you can see the sunrise or sunset
Sunrises and sunsets are inherently romantic. Perhaps it is the peacefulness of the moment, the invigorating colours, or the fact that the sun symbolizes life, but when declarations of love are made as the sun rises and sets, the moment is energized by its surroundings. Regardless of where you plan to propose, attempt to do so with the sunrise or sunset in view–from a hotel room, a balcony, a restaurant, a park, a nature trail, an attraction, or another site; doing so is the easiest way to add ambiance to the most romantic gesture you will likely ever make.
Classy and traditional Costa Rica proposal ideas
Classic proposals are timeless. Although some of our Costa Rica proposal ideas below may be expected as traditional practices, they are nonetheless important, heartwarming, and worthy of consideration when planning a marriage proposal in Costa Rica.
Get engaged in Costa Rica on the beach
If you do not live at or near a beach at home, you have likely chosen Costa Rica as a vacation destination in part for its coasts, in addition to its tropical climate. If so, why not take advantage of the country's 1228km of coastline and propose to your significant other at the beach? For a low-key proposal, consider taking a long walk on the beach hand-in-hand and dropping to your knee partway across the sand. For a more organized moment, consider setting up either a table and chairs on the beach, or a blanket and pillows on the beach, complete with tiki torches or candles to set the mood. You may also want to have food delivered to you at the beach, have a bottle of wine waiting for you at the beach, and/or hire a beach photographer to capture the special moment as it happens. With beach proposals, the options are endless!
Get engaged in Costa Rica while dining at a restaurant
Restaurant proposals can be casual or fancy, depending on the restaurant chosen. For the former, choose a small restaurant (or a novelty one) that offers a private space for you to dine at. If you would prefer the latter, opt for fine dining at one of Costa Rica's premier restaurants. In either case, review the restaurant's menu ahead of time to ensure there will be meal options that appeal to the two of you. Consider purchasing (or asking the restaurant for) fresh flowers for your table, and be sure to inform the restaurant staff of your proposal plan to avoid getting interrupted by the wait staff during your most intimate moment.
Get engaged in Costa Rica in front of a church
If you and your better half are religious and you would like to incorporate religion into your proposal, consider popping the question in front of a Costa Rican church. Although churches exist in almost every town, if your trip itinerary will allow it (and if you happen to be Roman Catholic), plan to visit the Basílica de Nuestra Señora de los Ángeles in Cartago (outside of San Jose); not only is it a church with a rich history, but its architecture and decor is some of the most stunning in the country.
Get engaged in Costa Rica while having a picnic
As relatively informal travellers, Ricky and I tend to picnic wherever we go; we simply prefer to prepare and pack our own food to eat on the fly, than to dine out at a multitude of restaurants every time we hit the road. The advantage to us doing so is that we carve out extra moments to spend together, as gaps in time between tours and activities are filled with us finding private spots where we can sit, talk, and eat together at, as opposed to getting caught up in often busy and loud restaurants. If you and your partner prefer similar solitude, why not propose during a picnic? The two of you will be alone, and you have ample opportunity to speak your mind without space and time constraints. Central parks in Costa Rican towns and unique hot spots (such as the place we talk about in our related blog post El Salto La Fortuna: Free Local Swimming Hole And Tarzan Swing) are possible locales.
Impromptu yet somewhat planned Costa Rica proposal ideas
If spontaneity best suits your personality, then perhaps an impromptu marriage proposal in Costa Rica would be more of what you are after. This being said, even the most spur-of-the-moment proposals require at least a bit of planning. If you're up for winging it, our Costa Rica proposal ideas below may help give you an idea of how to "plan" your unplanned moment.
Get engaged in Costa Rica while road tripping
No vacation act is more spontaneous than road tripping. Renting a car, driving around (with or without agenda), and making stops along the way is thrilling itself (if you are considering renting a vehicle for your trip, don't miss our related blog post Renting A Car In Costa Rica: Should You Do It? which will help you decide either way). Fortunately, the entire activity lends itself to proposing at any moment–whenever you find the right spot, are in the right mood, and know it is the right moment.
Get engaged in Costa Rica while relaxing at a hotel
If you're leaning toward proposing on a whim, there is a good chance it might happen onsite at a hotel since a good chunk of time will be spent at one (or more) during your trip. Before you discount the idea of a hotel proposal by classifying it as a fallback proposal, know that hotel proposals can be just as sweet and romantic as proposals that occur elsewhere. Since many hotels offer awesome features (including pools, hot springs, spas, bars, restaurants, balconies, terraces, yoga decks, observatory decks, gardens, hammocks, nature trails, patios, game rooms, and more), there are countless opportunities to have a memorable proposal when the moment strikes, beyond simply popping the question inside of a hotel room.
Get engaged in Costa Rica while relaxing in a hammock
This is one of Ricky's guilty pleasures: relaxing in a hammock. And, I'll admit, the apparatuses are inviting to snuggle in, as we often do whenever we have some time away from work. Although our proposal days are behind us (we are years into becoming an old married couple), we know that the closeness of the moment (and the abundance of cuddling) would lend itself well to an impromptu proposal. This list simply wouldn't be complete without the suggestion.
Get engaged in Costa Rica while flying into or flying out of the airport
Does this suggestion feel like we're pushing it? We don't think so, and here's why. Assuming you know your partner will say yes, proposing at the start of the trip (either in the airport or on the airplane) can turn a planned vacation into a pre-wedding honeymoon. What better way is there to celebrate your engagement than with a tropical trip where all of the planning and budgeting has already been completed? Alternatively, if you wait to propose at the end of the trip (either at the airport or on the airplane), the momentous event will end your entire vacation experience with a bang. Why not save the best for last? Not only will your endgame move give you and your partner a ton of new topics to discuss as you travel home, but it will swiftly kick any end-of-vacation blues to the curb faster than you'll say "so long" to singledom.
QUESTION TO COMMENT ON: Have you proposed in Costa Rica (or are you planning to propose in Costa Rica)? Let us know how you did it (or how you plan to do it) so we can share your Costa Rica proposal ideas with others!
Pura vida!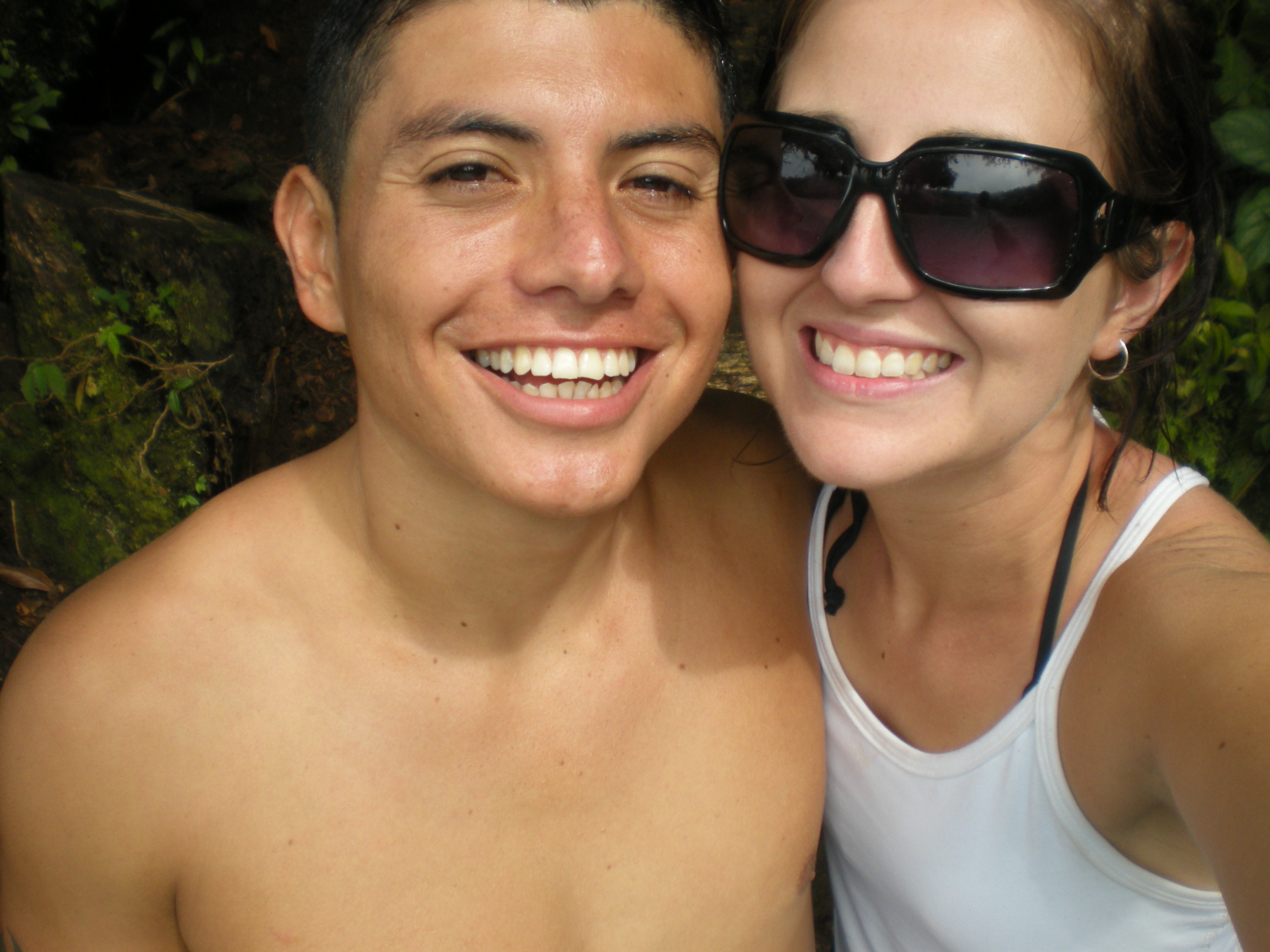 ---