Photos of Playa Tamarindo Costa Rica (Guanacaste) From Our Personal Collection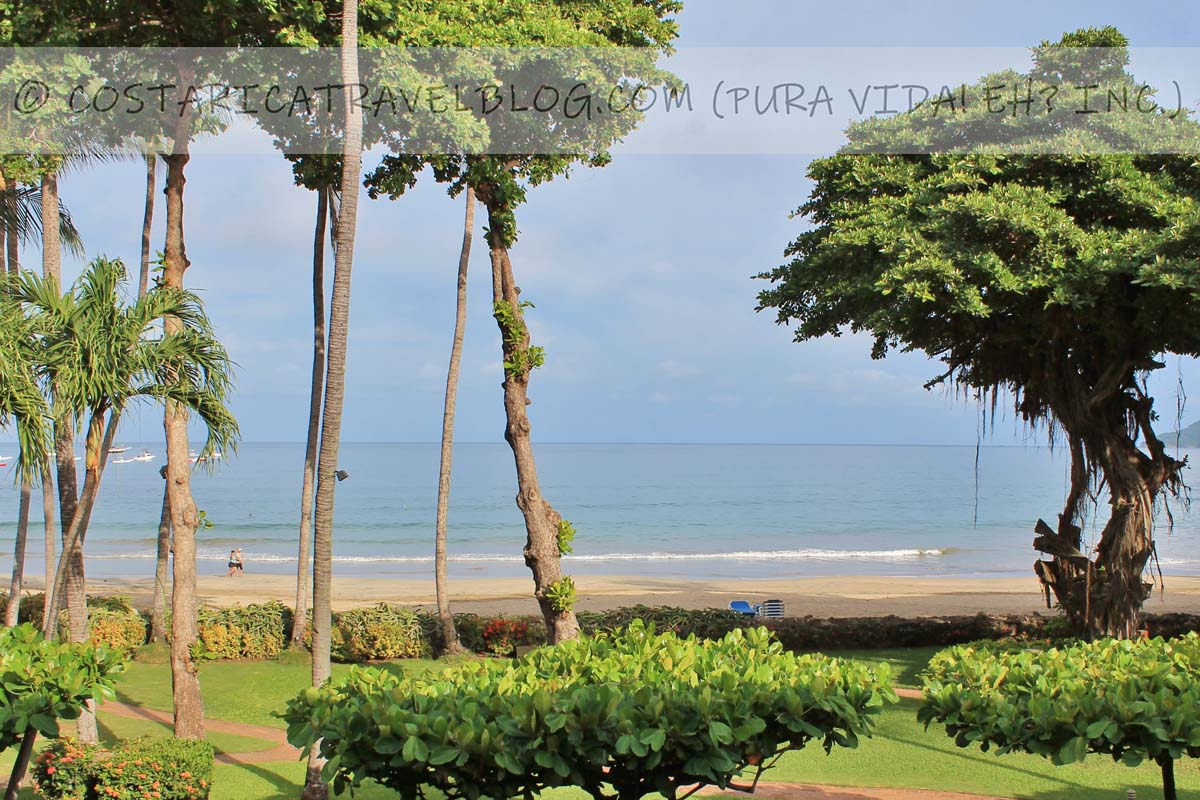 Last updated on April 22nd, 2021 at 03:40 pm EST
Latest posts by Nikki Solano
(see all)
Playa Tamarindo Photos
Playa Tamarindo fast facts
English name: Tamarindo Beach
Distance from San Jose: 260km (approximately 4 hours)
Closest Town: Villareal (small town), Santa Cruz (large town)
Beach Status: Public beach
Playa Tamarindo beach details
Sand, shade, scenery, and unique features
Playa Tamarindo is a long beach with light-brown sand. The beach is loved for the stellar waves that break offshore which provide prime opportunities for surfing, stand-up paddling, and surf paddling.
Crowds and noise
Playa Tamarindo regularly entertains several visitors, mainly because it fronts the town of Tamarindo, which serves a high volume of residents and visitors. Due to the town's popularity, social vibe, and abundance of establishments built right on the beach, crowds and noise can be an issue.
Cleanliness and Ecological Blue Flag rating
Costa Rica's Programa Bandera Azul Ecológica (Ecological Blue Flag Program) promotes sustainability and public health (to learn more about the program, see our related blog post: Costa Rica's Ecological Blue Flag Program: Safe and Sustainable Beaches). Every year, several beaches in Costa Rica compete for top honors, which are bestowed annually according to strict criteria that span the topics of water quality, beach sanitation and garbage disposal, the treatment of industrial waste, beach security, and environmental education. Beaches that participate in the program and meet 90-100% of the eligibility criteria achieve a 1-star rating. Additional efforts invite beaches to achieve 2-star, 3-star, 4-star, or 5-star ratings (5 stars is the highest rating).
In 2019, Playa Tamarindo did not participate in the Programa Bandera Azul Ecológica and therefore did not receive a star rating.
Development at Playa Tamarindo
Hotels, restaurants, tours, bathrooms, etc.
The town of Tamarindo provides an assortment of establishments, including hotels, restaurants, tour offices, surf schools, and shops. Most line both sides of the town's main drag (Calle Central) or are spread out along Avenida Central, a street that connects with and runs perpendicular to Calle Central. The majority are within walking distance of Playa Tamarindo, and several, mainly restaurants and bars, are located directly on the beach.
Playa Tamarindo safety
Swimming and water safety
Swimming is allowed at Playa Tamarindo, however, as a well-known surf destination, the water can be wavy and rough. As always, exercise caution in and around the water, especially if you plan to visit with children or inexperienced swimmers.
General safety
Never bring items of value with you to the beach and always keep an eye on your belongings. Remember to lock your rental car if you have one. Do not visit the beach before sunrise or after sunset.
Playa Tamarindo location and road conditions
Access to Playa Tamarindo and 4×4 requirement
Playa Tamarindo is located on Costa Rica's Pacific coast. It is the principal beach of Tamarindo, a popular beach town sandwiched between the beach communities of Playa Grande and Playa Langosta. More specifically, it sits due west of where Road 152 and Road 155 meet in the village of Villareal.
Playa Tamarindo falls on the west side of Calle Central, the main street that runs the length of Tamarindo center. Outside of Tamarindo center, Calle Central is called Avenida de las Palmas and provides a direct route to Villareal. A 4×4 vehicle is not required to reach Playa Tamarindo.
Map of Playa Tamarindo Costa Rica
Parking at Playa Tamarindo
There are a few small parking lots around Tamarindo, including a handful along the beach. You'll need to pay a fee to park in them. Alternatively, locals park randomly along the sides of Calle Central, Avenida Central, and other side streets to save a buck. Several of Tamarindo's many commercial centers provide parking spaces to shoppers, which aren't meant to be used by visitors who wish to relax on Playa Tamarindo for a few hours.
Best reason(s) to visit Playa Tamarindo
Playa Tamarindo isn't worth traveling to purely to experience the beach. However, if you plan to station yourself in the Tamarindo area of Costa Rica primarily for another reason, such as to surf, to stay at one of the town's revered hotels, to shop, or to kick back at one of many great bars, Playa Tamarindo is a comfortable, albeit busy, beach worth enjoying while taking advantage of everything else that the Tamarindo area has to offer.
Beach hopping from Playa Tamarindo (or alternative beach options in the region)
Recommended day trips from Playa Tamarindo include visits to Playa Grande, Playa Real, Playa Puerto Viejo, Playa Conchal, or Playa Flamingo, all to the north of Tamarindo, or Playa Langosta, Playa Avellanas, Playa Negra, Playa Blanca, or Playa Junquillal, all to the south of Tamarindo.
QUESTION TO COMMENT ON: Have you been to Playa Tamarindo? What did you think?
Pura vida!
Scroll over the below images and hit "Save" to add Playa Tamarindo to your favorite Pinterest board!
Not sure which Costa Rica beaches are the best to visit? Let the beaches in this article inspire you:







Summary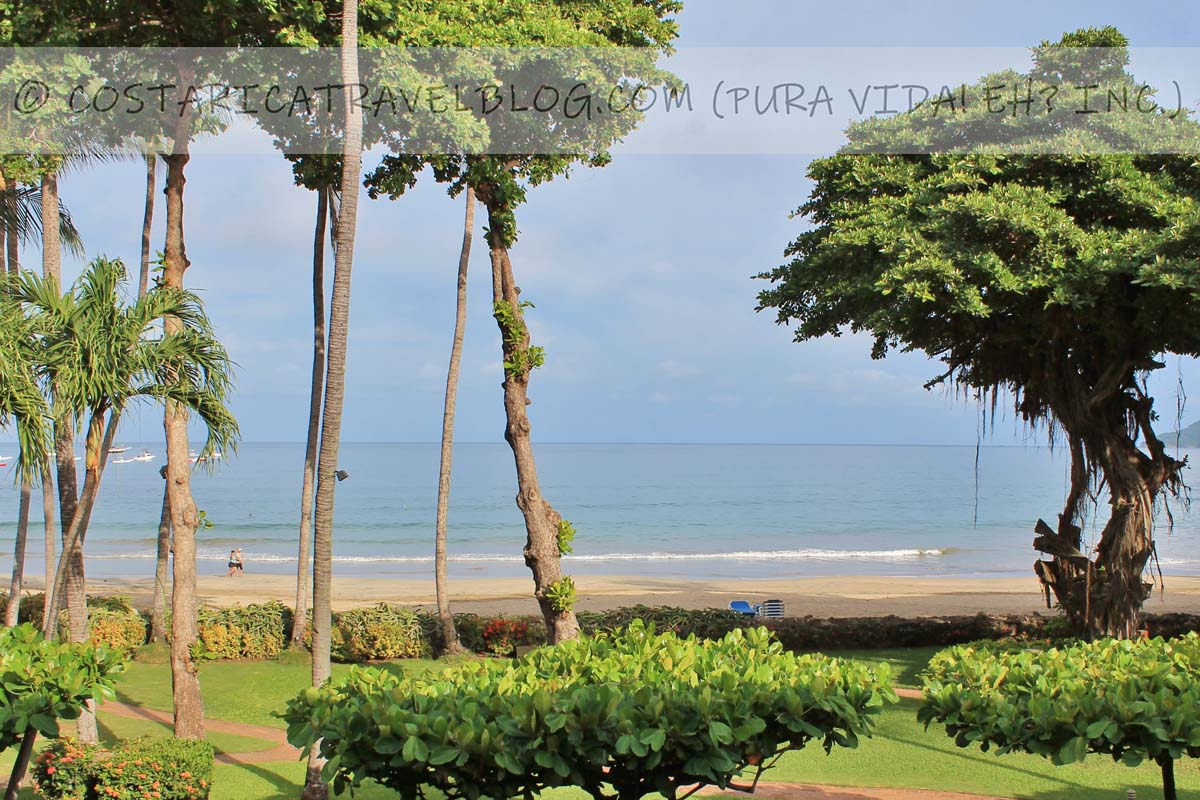 Article Name
Photos of Playa Tamarindo Costa Rica (Guanacaste) From Our Personal Collection
Description
We provide photos of Playa Tamarindo Costa Rica (Northern Pacific coast), plus info about beach features, safety, location, parking, and more!
Author
Publisher Name
The Official Costa Rica Travel Blog
Publisher Logo

---