Photos of Playa Samara Costa Rica (Nicoya Peninsula) From Our Personal Collection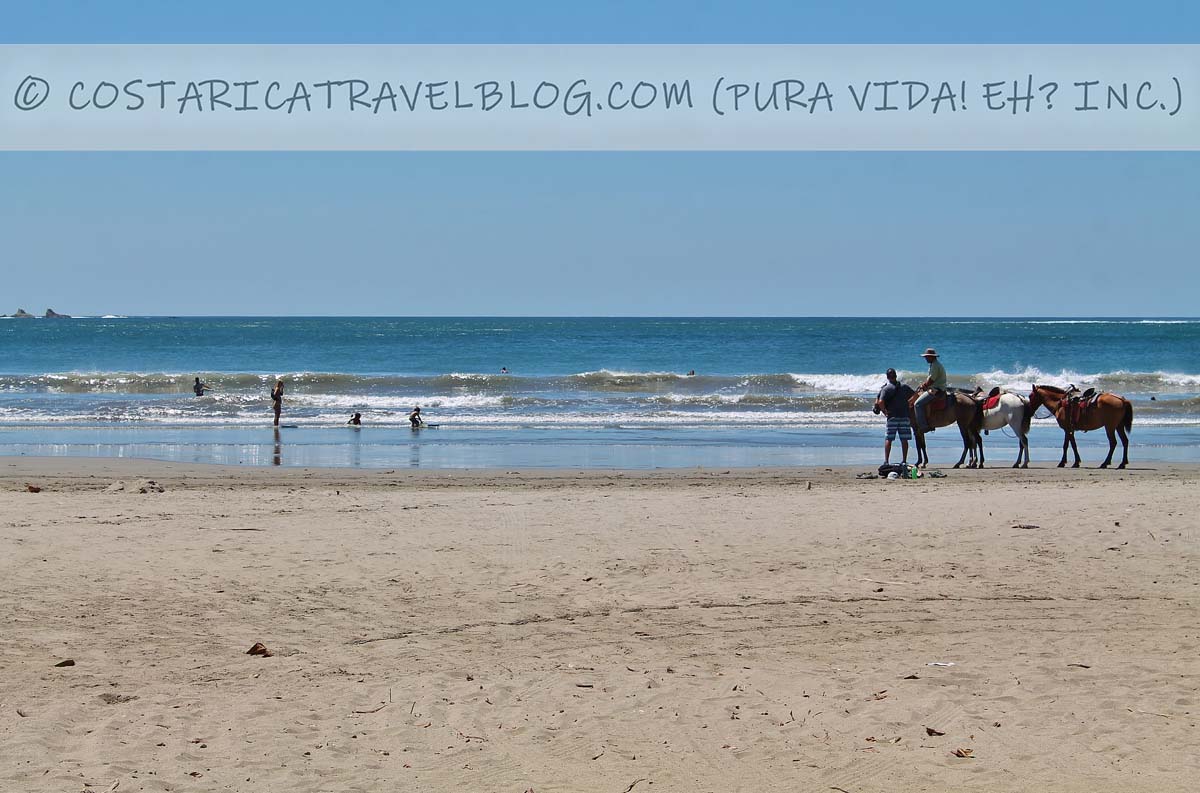 Last updated on April 22nd, 2021 at 03:47 pm EST
Latest posts by Nikki Solano
(see all)
Playa Samara Photos
Playa Samara fast facts
English name: Samara Beach
Distance from San Jose: 235km (approximately 4 hours)
Closest Town: Carrillo (small town)
Beach Status: Public beach
Playa Samara beach details
Sand, shade, scenery, and unique features
Playa Samara is a deep, crescent beach that curves around Bahia Samara (Samara Bay). It has smooth, light-brown sand and a shallow shore. The bay's small waves are perfect for playing in and great for beginner surfers.
Crowds and noise
Playa Samara regularly entertains several visitors, mainly because it's the principal beach that fronts the town of Samara. Due to the town's popularity, crowds and noise can be an issue. Fortunately, the multi-kilometer-long beach provides plenty of room for spacing out. The busiest area is the central section of the beach, which is found at the end of Road 150. The eastern section of the beach is the least busy and rarely feels full.
Cleanliness and Ecological Blue Flag rating
Costa Rica's Programa Bandera Azul Ecológica (Ecological Blue Flag Program) promotes sustainability and public health (to learn more about the program, see our related blog post: Costa Rica's Ecological Blue Flag Program: Safe and Sustainable Beaches). Every year, several beaches in Costa Rica compete for top honors, which are bestowed annually according to strict criteria that span the topics of water quality, beach sanitation and garbage disposal, the treatment of industrial waste, beach security, and environmental education. Beaches that participate in the program and meet 90-100% of the eligibility criteria achieve a 1-star rating. Additional efforts invite beaches to achieve 2-star, 3-star, 4-star, or 5-star ratings (5 stars is the highest rating).
In 2019, Playa Samara participated in the Programa Bandera Azul Ecológica and received a 2-star rating. You may see the achievement displayed at Playa Samara on a sign that reads Playa Galardonada (Award-Winning Beach).
Development at Playa Samara
Hotels, restaurants, tours, bathrooms, etc.
The town of Samara provides an assortment of establishments, including hotels, restaurants, tour offices, and shops, virtually everything you might want to have at a Costa Rican destination. Most establishments are within walking distance of the beach, if not positioned directly on the beach. Playa Samara is commonly bustling with activity; horseback riding tours cross the sand, kayak tours explore the bay, and boats come and go from the shore leading snorkeling tours to Isla Chora, an island that's visible from the beach.
Playa Samara safety
Swimming and water safety
Swimming is allowed at Playa Samara and is lovely in the shallow water and gentle waves that crawl up the shore. As always, exercise caution in and around the water, especially if you plan to visit with children or inexperienced swimmers.
General safety
Never bring items of value with you to the beach and always keep an eye on your belongings. Remember to lock your rental car if you have one. Do not visit the beach before sunrise or after sunset.
Playa Samara location and road conditions
Access to Playa Samara and 4×4 requirement
Playa Samara is located on Costa Rica's Pacific coast. It fronts the beach town of Samara, which sits west of Carrillo and southeast of Nosara.
The paved Road 150, which leads a direct path south to Samara from the inland town of Nicoya, becomes Samara's main drag in the town center. The road ends at Playa Samara. A 4×4 vehicle is not required to reach Playa Samara.
Map of Playa Samara Costa Rica
Parking at Playa Samara
There is no official parking at Playa Samara. Locals park randomly along the sides of streets in Samara center.
Best reason(s) to visit Playa Samara
The best reason to visit Playa Samara is to enjoy the beach in addition to the many other offerings that the town of Samara has to offer. If Samara's plethora of hotels, restaurants, and tours draw you in (i.e., if you want to station yourself at a popular beach destination that boasts plenty of appeal), consider lovely Playa Samara an extra reason to stay.
Beach hopping from Playa Samara (or alternative beach options in the region)
Recommended day trips from Playa Samara include visits to Playa Cangrejal, Playa Garza, Playa Guiones, or Playa Carrillo.
QUESTION TO COMMENT ON: Have you been to Playa Samara? What did you think?
Pura vida!
Scroll over the below images and hit "Save" to add Playa Samara to your favorite Pinterest board!
Not sure which Costa Rica beaches are the best to visit? Let the beaches in this article inspire you:







Summary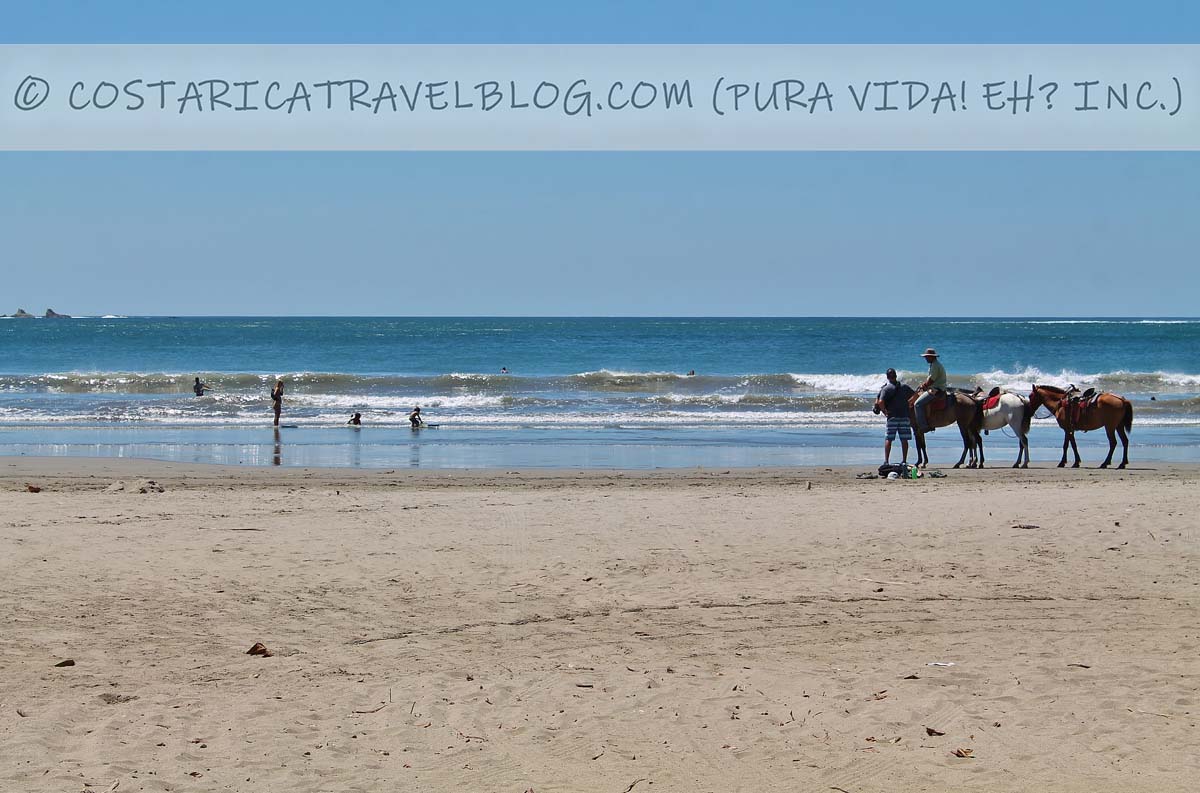 Article Name
Photos of Playa Samara Costa Rica (Nicoya Peninsula) From Our Personal Collection
Description
We provide photos of Playa Samara Costa Rica (Nicoya Peninsula), plus info about beach features, safety, location, parking, and more!
Author
Publisher Name
The Official Costa Rica Travel Blog
Publisher Logo

---