Our Master List Of Costa Rica Do's And Don'ts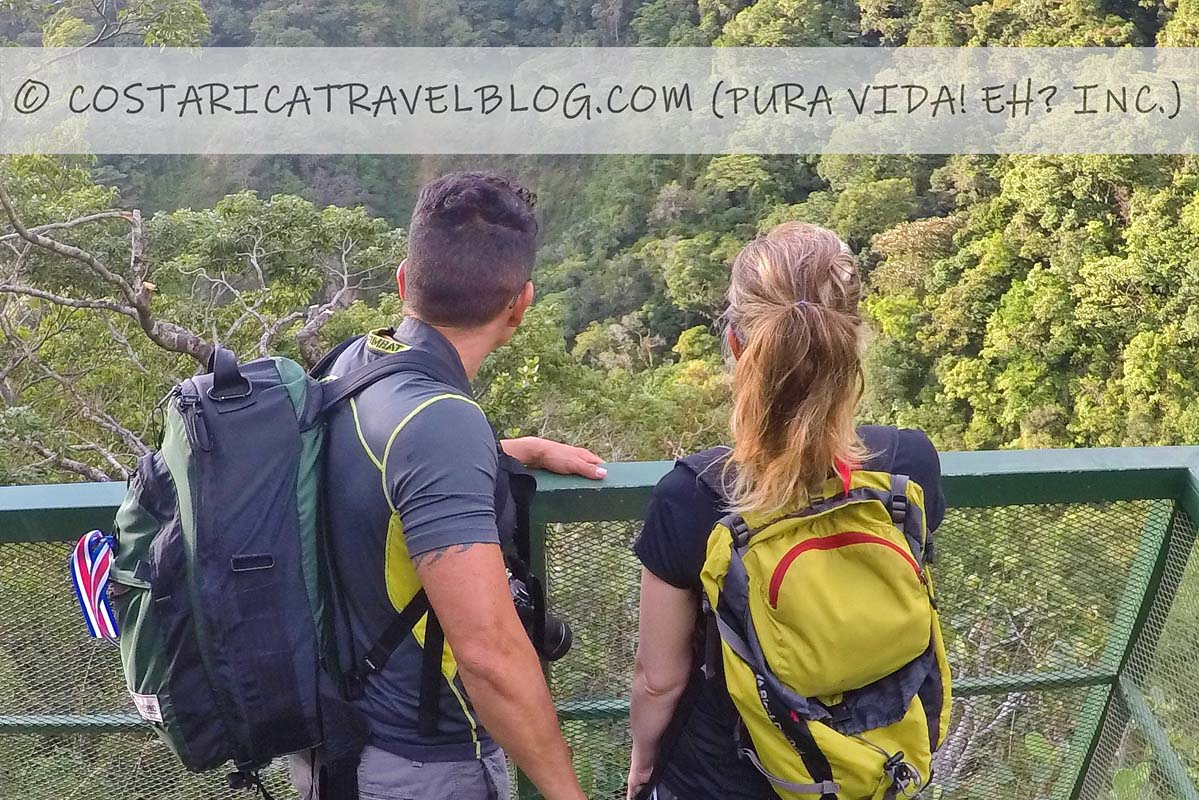 Last updated on April 17th, 2021 at 08:29 pm EST
Latest posts by Nikki Solano
(see all)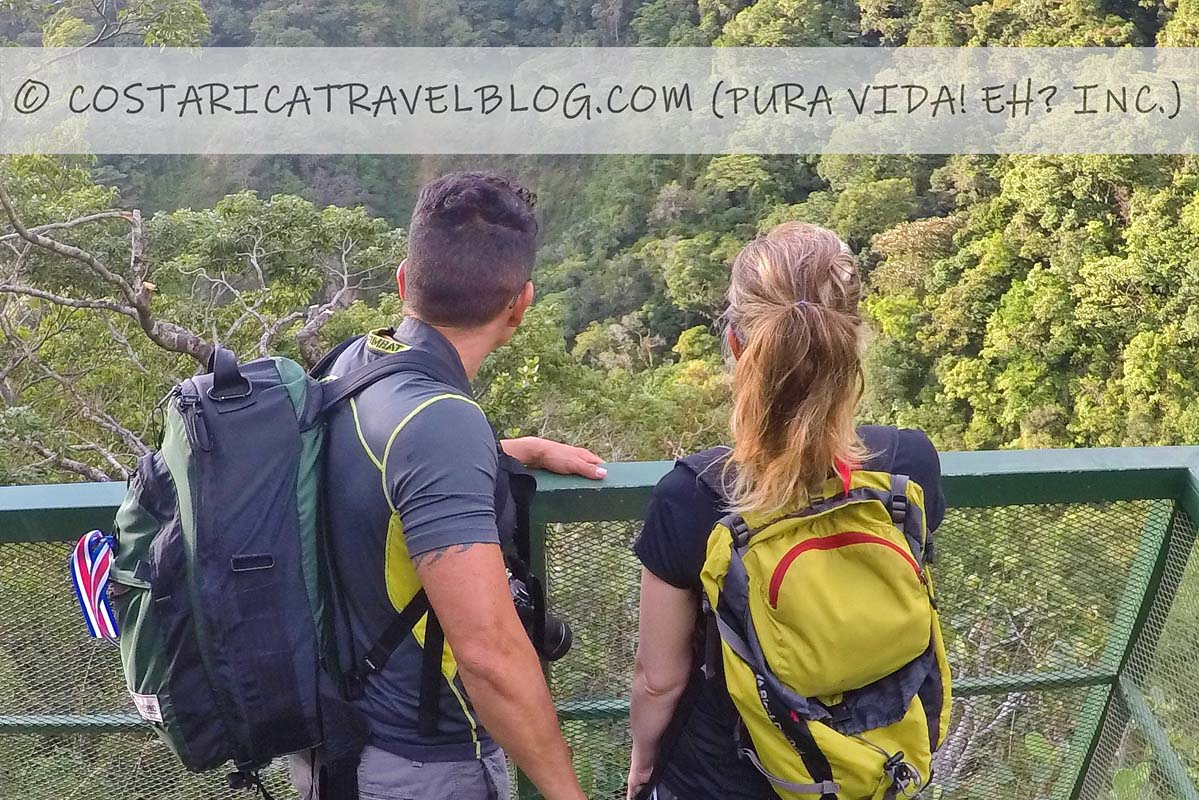 Get the Costa Rica info you need by browsing our article's TABLE OF CONTENTS:
Whatever you do, don't miss these do's and don'ts!
A traveler recently asked us to create a list of Costa Rica do's and don'ts to help her prepare for her upcoming Costa Rica vacation. Though the below list is non-exhaustive, it provides a great overview of things you must do or consider (and others to avoid) in order to maximize your Costa Rica travel experience. Grab a notepad and a pen, and get reading! 🙂
Our list of Costa Rica do's
Do try eating at a local soda
Sodas are typical, family-style restaurants in Costa Rica that serve wonderful local cuisine (don't miss our related blog post Costa Rica Food Guide: 30 Things To Eat In Costa Rica And Where To Eat Them to learn which foods you should try when you're in Costa Rica). They're usually named after the owner (if I had my own soda, for example, it'd likely be Soda Nikki) and most dishes are reasonably priced. The best part about eating at a soda restaurant in Costa Rica is that you'll support a local, family-run business. Now that's pura vida!
Do pack a rain poncho in addition to (or in lieu of) a rain umbrella
Rain ponchos will keep you dry when it rains while you're participating in adventure or nature tours. Umbrellas, while good for staying dry while walking around your hotel or town centers, aren't always practical. Could you imagine yourself zip-lining through the rainforest while holding an umbrella? For more tips on items to bring with you to Costa Rica, don't miss our related blog post What To Pack For Costa Rica (And What Not To Pack).
Do practice responsible travel
Costa Rica is an eco-conscious destination that calls on visitors to be equally eco-minded. While you're here, do whatever you can to protect the land, wildlife, and marine life, so Costa Rica sticks around long enough for future generations to enjoy it. For suggestions of great and easy ways you can practice responsible travel, from reducing your carbon footprint to maintaining Costa Rica's natural beauty, see our related blog post Sustainable Tourism In Costa Rica: 15 Ways To Travel Responsibly.
Do make time to learn about Costa Rican culture
Attractions like waterfalls, hanging bridges, adventure parks, and more are bound to occupy most of your attention while you're in Costa Rica, but don't forget to make time for learning about the local culture, too. Experiencing fiesta civicas (civic festivals), touring museums, shopping at farmer's markets, and attending holiday celebrations are all great ways to explore Costa Rican culture. Remember, travel isn't just about the visitors, it's also about the hosts. To learn what we love the most about Costa Rican culture, read our related blog post This Is Why I Love Costa Rica.
Do rent a car if you feel comfortable driving in a new country and want to travel off the beaten path
Costa Rica's roads aren't as scary as some people make them out to be, and ongoing construction makes them better to drive with each passing day. If you feel comfortable driving in foreign countries, opt to rent a car in Costa Rica. It will provide you with the freedom you need to venture into less touristy areas and make impromptu stops. Need help deciding whether or not a car rental is the best option for you? Check out our related blog post Renting A Car In Costa Rica: Should You Do It?
Do familiarize yourself with Costa Rica car rental insurance before you come to Costa Rica (if you plan to rent a car)
Insurance is the most confusing part of renting a car in Costa Rica. If you don't take time to fully understand what's required of you, you'll end up paying a lot more than necessary. See our related blog post Costa Rica Car Rental Insurance Information for details.
Do use tour transportation to get around (if you don't plan to rent a car in Costa Rica)
Assuming you've decided not to rent a car in Costa Rica, tour transportation (a.k.a., city-to-city transportation-inclusive tours) are the way to go. City-to-city transportation-inclusive tours include transportation between two cities in their rates, saving you the cost of separate transportation services to get to wherever you want to go. For more information about how city-to-city transportation-inclusive tours work and a list of which tours and destinations qualify, see our related blog post Costa Rica Tour Transportation: How To Use Tours To Travel Between Destinations.
Do take more photos than you think you'll ever want or need
There is so much beauty to be found in Costa Rica that even one million photos couldn't capture it entirely. You can always delete photos once you get home if you have far too many to store, so snap happy while you're here! Be sure to bring an external hard drive or jump drive with you to Costa Rica so you have a means of saving all your pics. For a peek at some of our favorite photos of Costa Rica, check out our related blog post 75 Photos That Will Make You Want To Go To Costa Rica ASAP!
Do drink the water (sometimes!)
Tap water in Costa Rica is generally clean and safe to drink. In some areas of the country, though, mainly on the Caribbean side and in non-touristy pockets around the country, it's best to stick to bottled water. Always check with your hotel or any restaurant you dine at whether the water is safe to drink. If you have any doubt, bottled water is widely available to purchase.
Do bring an anti-nauseant medication with you to Costa Rica if you tend to experience carsickness
Costa Rica is covered with mountains and curvy roads (yee-haw!), so popping a Gravol or similar anti-nauseant medication before hopping in a rental car or tourist van can help keep you comfortable.
Do practice Spanish with local Ticos (Costa Ricans)
English is widely spoken and understood throughout most developed, touristy areas in Costa Rica. However, the majority of Ticos welcome visitors to practice Spanish while they're in the country. If you're curious to know which Spanish language books we recommend, check out our personal collection of ten Spanish language references books here, including a breakdown of which books we recommend to specific types of learners.
Do take Costa Rican hotel names and descriptions with a grain of salt
The use of terms like "resort" and "eco-lodge" by accommodations isn't regulated in Costa Rica, so Costa Rican hotel names don't mean much. Research properties you're interested in by reading guidebooks, online articles, and/or traveler reviews to determine the type and quality of experience you're most likely to have. Some rustically-named lodges have been the nicest properties we've stayed in. Some "resorts" have been standard-quality accommodations at best.
Our list of Costa Rica don'ts
Don't become a victim of Costa Rica scams
Our related blog posts Costa Rica Vacation Package Scams And Red Flags and How Not To Fall For Costa Rica Car Rental Scams let you know what to look out for.
Don't reserve Costa Rican hotels until you've considered the implications of their exact location
The location of your chosen accommodations determines a lot, including whether or not you'll need a 4×4 vehicle (if you decide to rent a car in Costa Rica) and whether or not you'll need to pay tour operators extra money for tour pick-up and drop-off services (if you don't plan on renting a car in Costa Rica. Our related blog post Choosing A Costa Rica Hotel: Are You A Knowledgeable Traveler Or An Informed One? explains why hotel location is so important. Our related blog post Costa Rica Tour Transportation: Hotel Pick-Ups And Drop-Offs outlines everything you need to know about tour pick-up and drop-off fees according to your hotel's location.
Don't backtrack during your travels
Costa Rica is a small enough nation that it's easy to get from the northwest end (near Nicaragua) to the southeast end (near Panama), or from the Pacific coast to the Caribbean coast, in less than one day. This means you can travel to many places (and do and see a lot) with a short amount of time. To help maximize the number of destinations you visit and minimize wasted time, form a trip itinerary that avoids backtracking over roads if at all possible.
Don't rely on travelers cheques
With the exception of a few all-inclusive resorts, most establishments in Costa Rica don't accept travelers cheques. If you don't feel comfortable carrying cash with you throughout your trip and you don't plan on purchasing things with a credit card, bring travelers cheques only with the intention of visiting a bank every few days to cash them in. For more information about using travelers cheques in Costa Rica, see our related blog post Spending Money In Costa Rica: What To Know About USD, Colones, Credit Cards, And More!
Don't be late
Despite Costa Rica's laid-back, pura vida attitude that tends to align with a mañana (tomorrow) mentality, the majority of tourism operations run like clockwork. If you're not ready on time for a transportation service, such as an organized tour pick-up or a shuttle service pick-up, it's likely the driver will leave without you. If you're getting picked up at your hotel, make sure waiting in your hotel's lobby (or at the hotel's front entrance if there is no lobby) and that you're ready to go at least 10 minutes before your scheduled pick-up time.
Don't eat too much fresh fruit all at once
Fruit in Costa Rica is fresh, abundant, and incredibly tasty. But if you don't come from the tropics, your stomach may not be used to digesting high quantities of rich fruit. Eat too much and you may suffer from some unpleasant gastronomical side effects. Fruit consumption in moderation is the key.
Don't take a taxi that's not an official red taxi
Illegal taxi drivers (i.e., unlicensed local drivers who use their own vehicles to provide transportation services) operate all over Costa Rica. Though many are just trying to make a living (we are friends with several), it's best to stick to official, legal, red taxi services unless you know and trust the driver. For more information about red taxis in Costa Rica, don't miss our related blog posts Costa Rica Transportation: 12 Ways To Get Around Costa Rica and Is Costa Rica Safe? Yes, If You Do This.
Don't confuse your destination names or your accommodation names
Too many Costa Rican destinations and hotels are similarly named. Take the Springs Resort & Spa and the Arenal Springs Resort & Spa, for example, both of which are hotels located in the Arenal area of Costa Rica. Or consider Puerto Viejo de Talamanca and Puerto Viejo de Sarapiqui, two destinations on the Caribbean side of the country, or Costa Rica's four Playa Hermosas. The list goes on and on. To avoid confusion with hotels, tour operators, and drivers, make sure you know the exact names of the places you intend on traveling to and the properties you plan on staying at. Ideally, have addresses or points of reference for each. To identify help you identify some of the destinations, accommodations, and beaches in Costa Rica that share similar names, we wrote the following blog post Costa Rica Destinations: Common Name And Location Misunderstandings.
Don't wait to buy souvenirs until you're at the airport at the end of your vacation
Though the souvenir shops you'll encounter in Costa Rica's SJO Airport (San Jose) and LIR Airport (Liberia) are abundant and beautifully displayed, they're also significantly overpriced. Try to buy souvenirs locally from establishments at the destinations you visit throughout your trip. In addition to souvenir stores, you can buy items from grocery stores and huts stationed at beaches or along roads and highways. For more information about buying souvenirs in Costa Rica (including pics of some of our favorite souvenir purchases), don't miss our related blog post Costa Rica Souvenirs: Buying Tips And Photo Galleries
Don't forget to travel safely, smartly, and with common sense
Most negative incidents occur when travelers let their guard down and assume nothing bad will happen. Common practices like not going out alone after dark, not waving cash or expensive items around, not sacrificing safety for selfies, and so on can save your life. For more tips on staying safe and being smart in Costa Rica, see our related blog posts Is Costa Rica Safe? Yes, If You Do This. and Travel Brain: How To Maintain A Level Head Throughout Your Costa Rica Trip.
QUESTION TO COMMENT ON: What are your best Costa Rica do's and don'ts?
Pura vida!







Summary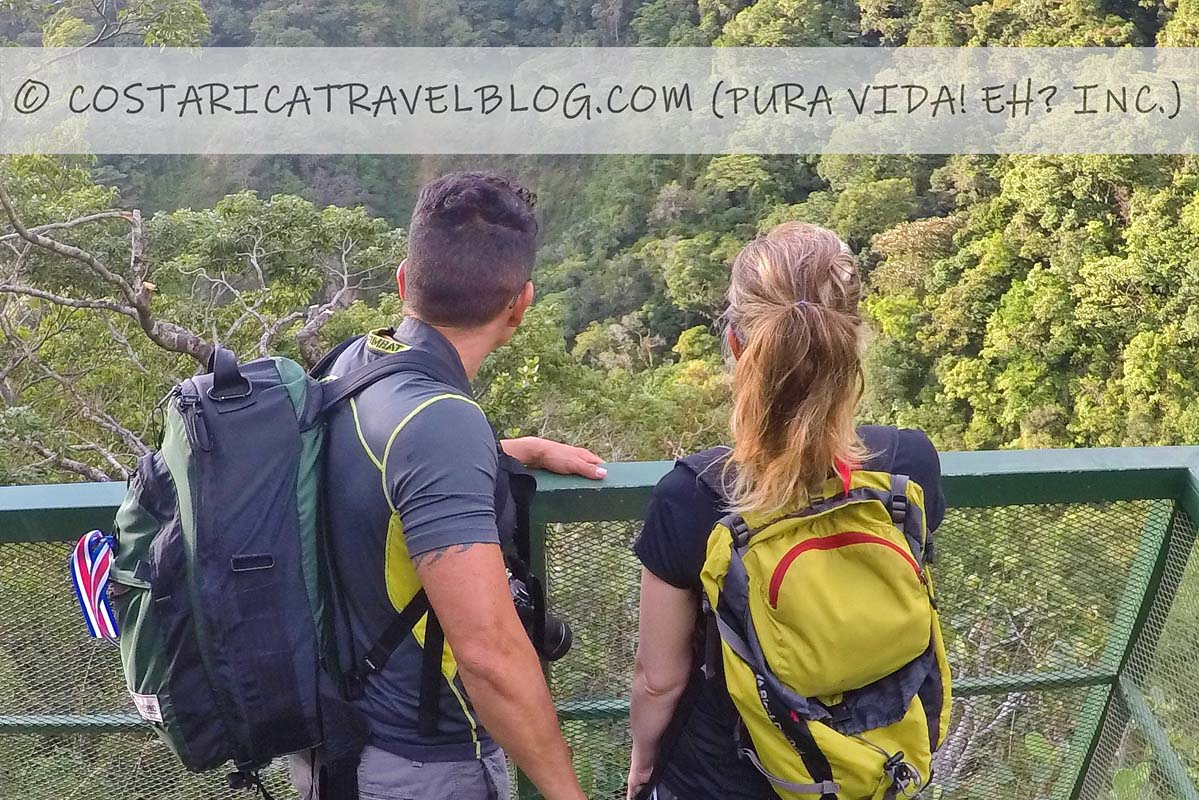 Article Name
Our Master List Of Costa Rica Do's And Don'ts
Description
Our list of Costa Rica do's and don'ts (compiled over 14 years of Costa Rica travel) will maximize your Costa Rica travel experience.
Author
Publisher Name
The Official Costa Rica Travel Blog
Publisher Logo

---