10 Things To Do In And Around San Jose Costa Rica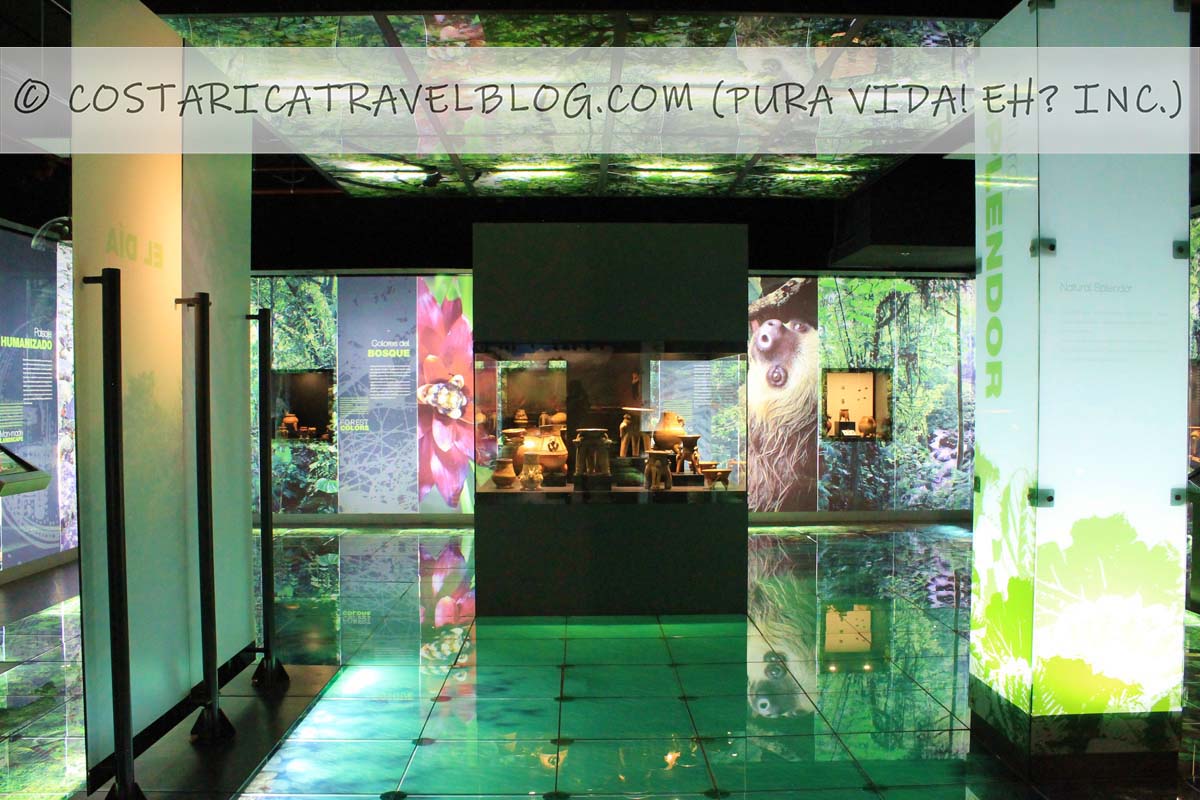 Last updated on June 9th, 2021 at 12:01 pm EST
Latest posts by Nikki Solano
(see all)
How to spend a day in San Jose Costa Rica
If you're like most Costa Rica travelers who fly into and out of the Juan Santamaria International Airport (SJO), you may have some time to spare in and around the Central Valley at the start or the end of your trip. At the core of Costa Rica's Central Valley sits the bustling capital city of San Jose, or "Chepe" as the locals call it. If you have any interest in immersing yourself in the architecture, history, art, food, music, lifestyle, routine, and general culture that occupies the country's core, here are 10 things to do in San Jose Costa Rica.
Have a free day to spend in Alajuela (near the SJO Airport), not San Jose?

Check out the recommendations we offer for that destination in our related blog post:

5 Things To Do In And Around Alajuela Costa Rica (SJO Airport)
Walk around downtown
Sometimes the best things in life are free. The same can be said about travel. With time to spend in San Jose Costa Rica, consider strolling around the city on foot. There's plenty to see in San Jose's concentrated downtown, including the large Metropolitan Cathedral (Catedral Metropolitana); the opulent Central Post Office (Correos de Costa Rica); the National Theater (Teatro Nacional; see below for details); the eye-catching, pink Metallic Building (Edificio Metálico) which serves as an elementary school (Escuela Buenaventura Corrales Bermúdez); the picturesque Ministry of Foreign Affairs office (Ministerio de Relaciones Exteriores y Culto), also known as "Casa Amarilla"; several museums (museos; see below for details); funky-looking establishments that house stores, galleries, restaurants, and bars; and other historical buildings including hotels and residences that display colonial-era architecture.
Reference points and pedestrian streets
The center of San Jose is marked by the intersection of Avenida Central (runs east-west), which sits one street north of Highway 2, and Calle Central (runs north-south), which sits one street west of Highway 32. Note that Highway 32 splits into two one-way streets in downtown San Jose: Calle 1 (runs south) and Calle 3 (runs north). To quickly locate the city's center (i.e., the intersection of Avenida Central and Calle Central) on a map of San Jose, first find the intersection of Highway 2 and Highway 32 (Calle 1), then look one block northwest. Most of San Jose's top attractions can be reached on foot by walking no more than 4 blocks west, 5 blocks north, 8 blocks east, 2 blocks south of the city's center.
Avenida Central is the main thoroughfare that leads vehicular traffic through downtown San Jose from the west to the east. It is a very busy street. To roam around town where you won't be bothered by cars, stick to the city's most popular pedestrian street, Avenida Central between Calle 9 and Calle 14, which is a street that's closed to vehicular traffic.
People-watch at a public park or plaza
Since most San Jose residents don't drive to work, there are always plenty of people walking around the downtown area. People congregate in public parks and plazas to socialize, eat, read, and relax. You can do the same (or just people-watch) in most public parks and plazas around the city, but some of our favorites include:
Culture Plaza (Plaza de la Cultura): Atop of the Pre-Columbian Gold Museum and contiguous with the National Theater, this flat, concrete plaza is centrally located and receives a consistent number of visitors. During the day, it provides a splash pad. Come nightfall, it puts on a lighted water display.
Democracy Plaza (Plaza de la Democracia): This tiered, concrete plaza with lots of short steps is quieter and less busy than the Plaza de la Cultura. Station yourself here and you can admire statues scattered around the plaza, as well as the large, yellow building resembling a castle that houses the National Museum of Costa Rica (Museo Nacional de Costa Rica; see below for details). The museum sits on the east side of the plaza.
Morazan Park (Parque Morazan): This flat park, which is adjacent to another park (Parque España), is a well-kept green area among Costa Rica's concrete jungle. A peace garden (jardín de paz) formed around a tiered water fountain is centered between the two parks. With a little luck, you'll visit Parque Morazan while hula-hoopers, slack-line artists, drum circle musicians, skateboarders, jugglers, and/or other local entertainers practice their skills, which makes people-watching at the spot a real thrill.
La Sabana Metropolitan Park (Parque Metropolitano La Sabana): This park, which sits on the west side of San Jose, is the largest and most developed park in San Jose (see below for details). It's a great place for people-watching because locals walk, run, picnic, and practice yoga in the park. You may also spot a group of Ticos (Costa Ricans) engaged in a mejenga–an informal, pick-up game, usually of futbol–on the west side of the park near the National Stadium.
Watch a futbol game at the National Stadium of Costa Rica
If you want to live like a Tico (Costa Rican) for a short while, attend a local futbol game. Games played by San Jose's city team, Deportivo Saprissa, as well as games played by the Costa Rican national futbol team, the Selección Nacional (nicknamed the "Sele"), take place at the National Stadium of Costa Rica (Estado Nacional de Costa Rica).
The giant stadium is tough to miss on San Jose's west side. It takes up the northwest corner of the La Sabana Metropolitan Park (Parque Metropolitano La Sabana), located where Highway 1, Highway 2, and Highway 27 meet.
Futbol (soccer) jerseys and shirts
To really get into the Costa Rican spirit, purchase a team jersey or t-shirt. You can pick one up at any tienda de deportes (sports store) in San Jose. Several street kiosks around downtown San Jose also sell (licensed and unlicensed) team apparel.
Explore the Jade Museum
One of our favorite museums that we never tire of visiting in San Jose is the Jade Museum (Museo del Jade). Costa Rica's Jade Museum was a good museum years ago when it was first built, but since then has transformed into a fantastic modern and interactive museum following a renovation and location move in 2014. It's now encased in a 5-story building designed to mimic a piece of jade and displays pre-Columbian artifacts (including lots and lots of jade) across several fascinating exhibits.
Explore the Pre-Columbian Gold Museum
Like Costa Rica's Jade Museum, we've also had the pleasure of touring the Pre-Columbian Gold Museum (Museo del Oro Precolumbino) both before and after it closed for renovations in 2018. Today, the Pre-Columbian Gold Museum is a modern museum that's full of dioramas that depict scenes from pre-Columbian times (some dioramas are life-size displays). In this underground museum that delves 3 levels below the Plaza de La Cultura you'll also find gold, stone, and ceramic artifacts, as well as a robust collection of bills and coins that showcase historical and modern-day currency.
Explore the National Museum
In what used to serve as a fortress until the end of Costa Rica's Civil War you'll find the National Museum of Costa Rica (Museo Nacional de Costa Rica). Inside, interesting information and displays that document the nation's story span several centuries (pre-Columbian periods to modern-day times) and areas of interest. Though this museum isn't as fresh and modern as the Jade Museum and the Pre-Columbian Gold Museum, it's a not-to-miss attraction in San Jose for any history buff. Included in your visit is a walk through a small but beautiful butterfly garden.
Explore the Museum of Contemporary Art and Design
One of the first museums we visited in San Jose was the Museum of Contemporary Art and Design (Museo del Arte Contemporano y Diseno). This small, two story, gallery-resembling museum, which sits on the west side of San Jose and borders the La Sabana Metropolitan Park, fills what used to be Costa Rica's first airport. Unique pieces of contemporary Costa Rican art and photographs hang on the interior walls while a few large sculptures decorate the museum's outdoor space. The main attraction is the stunning second-floor "gold room" that showcases Costa Rica's history in a series of bronze-colored wall etchings that encompass the room.
Tour the National Theater
If you opt to take the first suggestion we mention above (walk around downtown), you'll no doubt encounter the National Theater of Costa Rica (Teatro Nacional de Costa Rica). This theater is one of the grandest displays of opulence that you'll find in the capital city. You can admire the theater's architecture, statues, and landscaping by merely strolling around the perimeter of the building, but if you want to learn about the theater's history or lay your eyes on the luxurious foyer and auditorium, you'll need to pay for a guided tour. Guided tours run hourly throughout the day during the theater's operating hours. They last roughly 45-minutes and will run you about $10 per person. If your travel schedule permits, consider purchasing tickets to see a concert, a dramatic play, or a dance performance hosted by the theater.
Attend the Fiestas de Zapote
Several Costa Rican cities host fiestas civicas (civil festivals) that treat locals to rides, games, and seemingly endless rows of food stalls. San Jose hosts one of the best fiestas civicas in Costa Rica each year, called the Fiestas de Zapote, at the end of December and the beginning of January to mark Christmas and New Year's celebrations. If you plan to be in San Jose during this period, consider blending in with Josefinos (San Jose residents) by attending the festivities. The festival is free to enter, but ride and game tickets (as well as food and drink purchases) cost extra. Though you can read a full list of Costa Rican foods that are worth trying in our related blog post Costa Rica Food Guide: 30 Things To Eat In Costa Rica And When To Eat Them, here's a quick list of some foods you can typically get at the Fiestas de Zapote:
Fried chicken (pollo frito)
Chinese food (comidas chinas)
Vigorones
Chicharrones
Chorreadas
Pupusas
Cotton candy (algodones)
Candy apples
Churros
Popcorn
Mango slices or curls
Bull riding is a traditional and popular part of most Costa Rican fiestas civicas and the Fiestas de Zapote are no exception. If you want to watch skilled Ticos (Costa Ricans) ride bulls and/or others run around a bullring hoping to evade bulls in return for prizes, you'll need to purchase tickets (on-site) to access the bullring. Bull-related events typically take place every day of the 2-week Fiestas de Zapote.
Shop at a market
If you like perusing markets, you'll be happy to know that San Jose is full of them. Some markets, like the Municipal Artisans Market (Mercado Municipal de Artesanias), are full of souvenirs. I particularly love exploring souvenir markets in search of unique, hand-crafted items like the personalized, wood-carved key-chains I bought from a local woodworker (pictured with me in the photo above).
If you want to go where the locals shop, don't miss the Central Market (Mercado Central). This indoor market has been around since the 1800's and it shows. Regardless, it's one of the most authentic gems you can find in modern-day San Jose's bustling, developed core. It sells just about everything from food and herbs to textiles and books, with handful of souvenirs thrown in too.
If you're into organic food and products, check out the Green Market in San Jose's Aranjuez District (La Feria Verde de Aranjuez). This weekly market (usually operating on Saturdays) showcases health- and eco-conscious items that span foods, drinks, apparel, and body products. It sometimes hosts yoga classes.
Map of San Jose Costa Rica
QUESTION TO COMMENT ON: What's your favorite thing to do or see in San Jose Costa Rica?
Pura vida!







Summary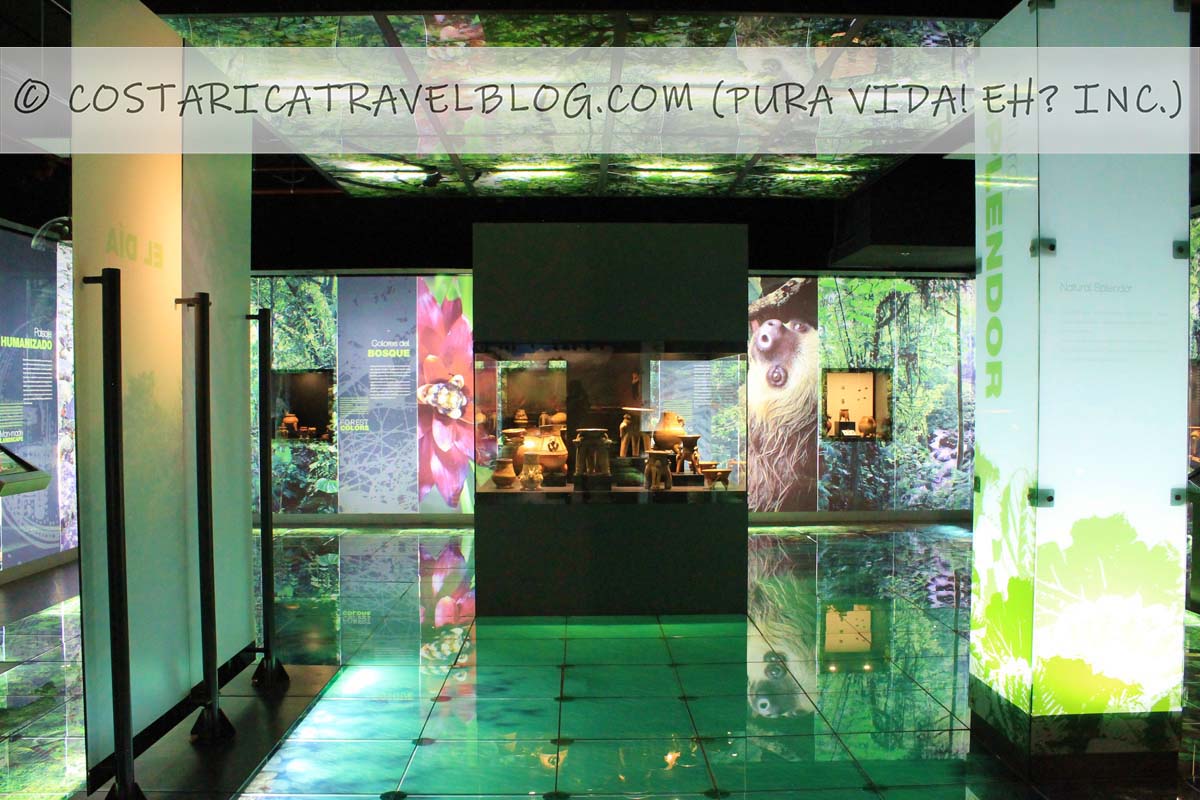 Article Name
10 Things To Do In And Around San Jose Costa Rica
Description
Have some free time to spend in San Jose Costa Rica? Our list of the top 10 things to do in San Jose span museums, markets, and more!
Author
Publisher Name
The Official Costa Rica Travel Blog
Publisher Logo

---