Copos In Costa Rica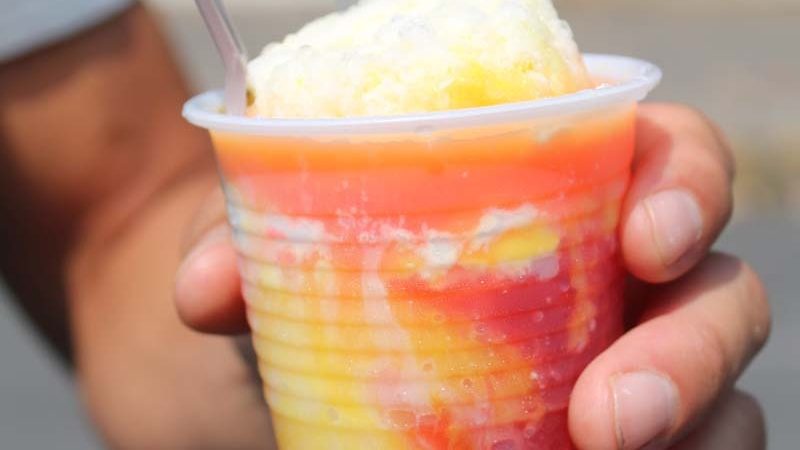 Last updated on May 10th, 2022 at 12:20 pm EST
Latest posts by Nikki Solano
(see all)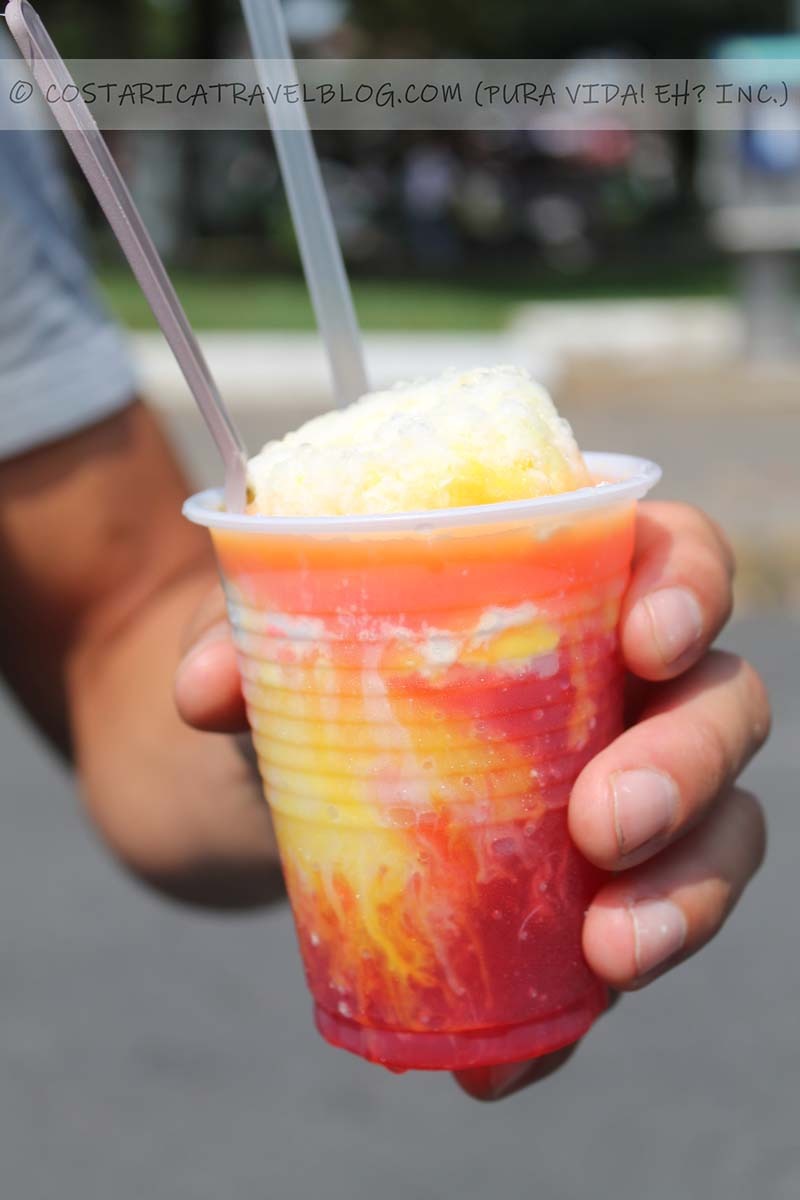 The information about copos below is an excerpt from our full Costa Rica Food Guide. To learn about other types of Costa Rican food, visit our free food guide:
Get the Costa Rica info you need by browsing our article's TABLE OF CONTENTS:
What are copos?
A typical Costa Rican dessert
If you have a sweet tooth, get ready to drool over Costa Rican copos. This is the treat you'll want in your hand on a hot, sticky, tropical day at a Costa Rican beach.
Ice cream (usually vanilla in flavor, or sometimes chocolate, strawberry, or Neapolitan in flavor) and shaved ice form the base of the dessert. The two ingredients are scooped into a cup and doused with condensed milk, powdered milk, and syrup. Usually red, Kola-brand syrup is used in Costa Rica (it resembles watered-down Grenadine), but we've seen copos prepared with syrups in a variety of colors and flavors, so the sky's the limit to what you can get.
Copos are served in a plastic cup with a plastic spoon and a plastic straw. Some vendors also include a marshmallow for decoration and a wafer roll to help you slurp the dessert's melted contents.
Where to try copos in Costa Rica
Copos are one of the most popular items that street vendors, park vendors, and beach vendors sell in Costa Rica. Most towns have at least one person selling them, though you may need to ask locals where to find him or her on the day you visit; they tend to move around.
How to pronounce copos
COH-POHS
Copos: 2 syllables / equal emphasis on both syllables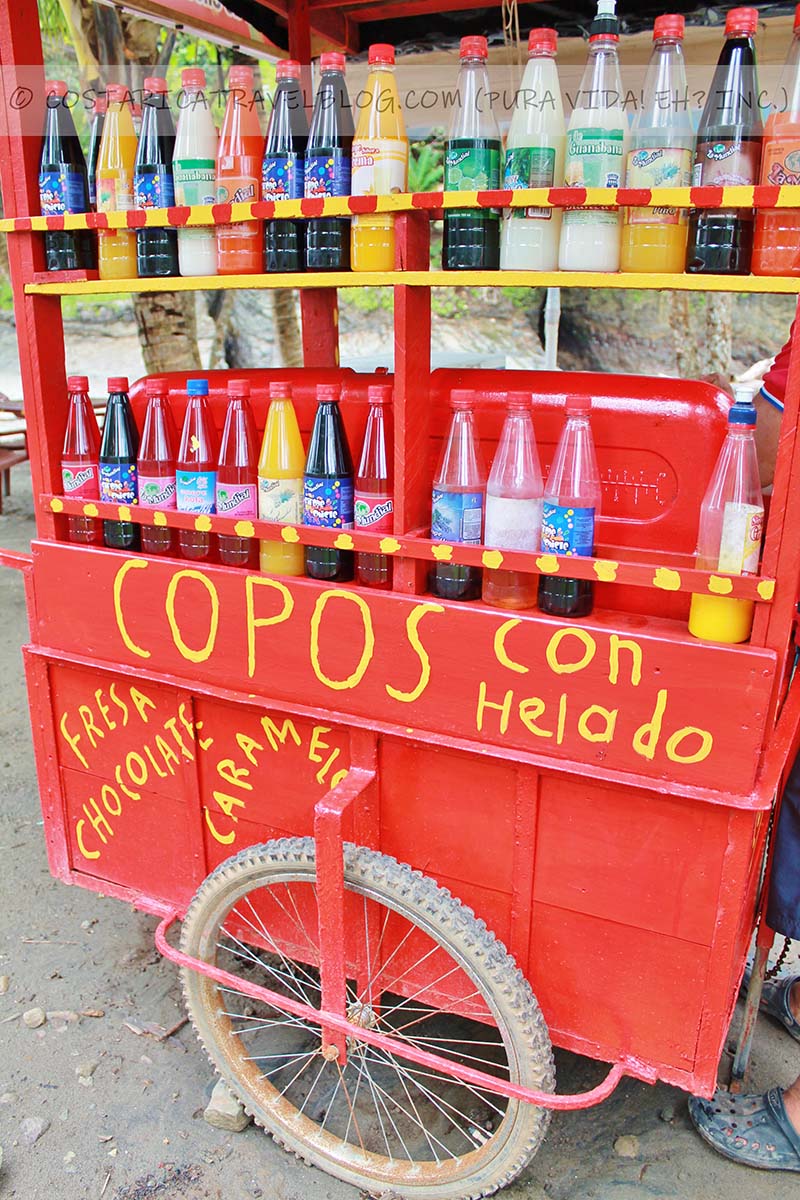 QUESTION TO COMMENT ON: Have you tried copos in Costa Rica? What did you think?
Pura vida!







Summary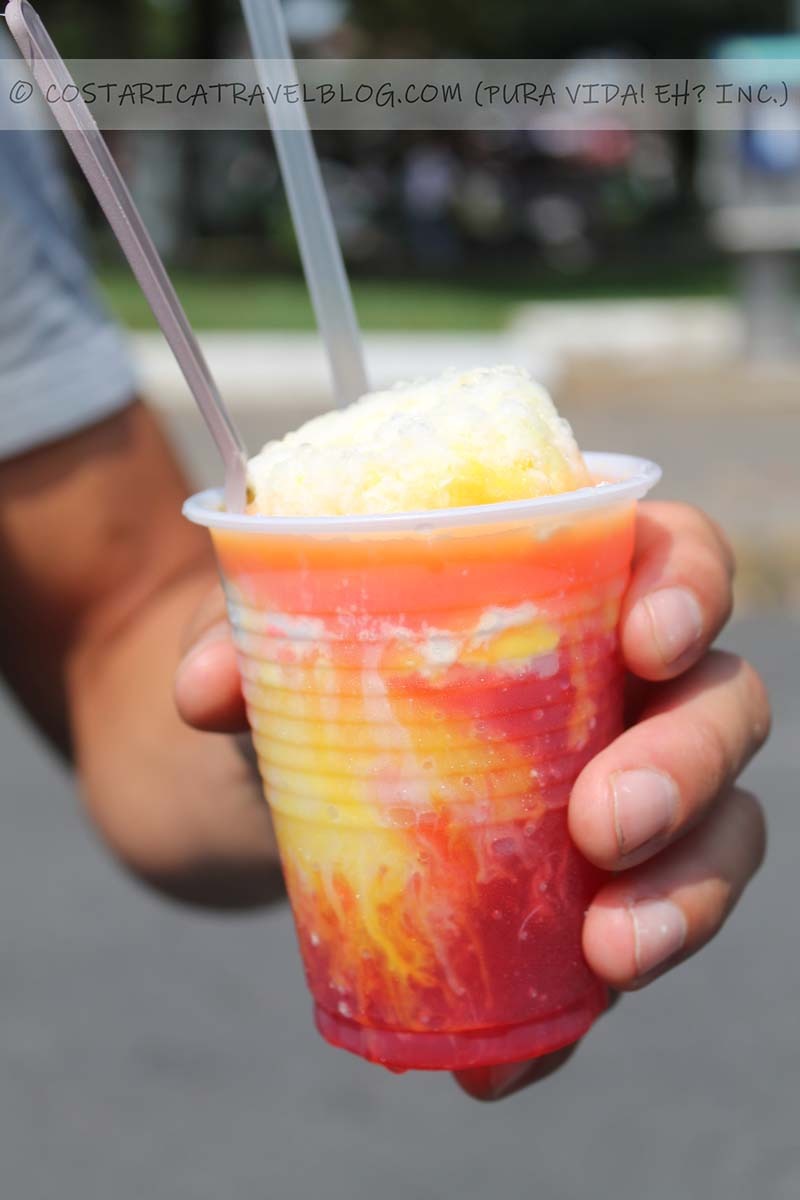 Article Name
Description
What are copos? We answer your questions about copos in Costa Rica, including where to eat Costa Rican copos and how to pronounce the word.
Author
Publisher Name
The Official Costa Rica Travel Blog
Publisher Logo

---