Our Costa Rica Soccer Shoes Donation Program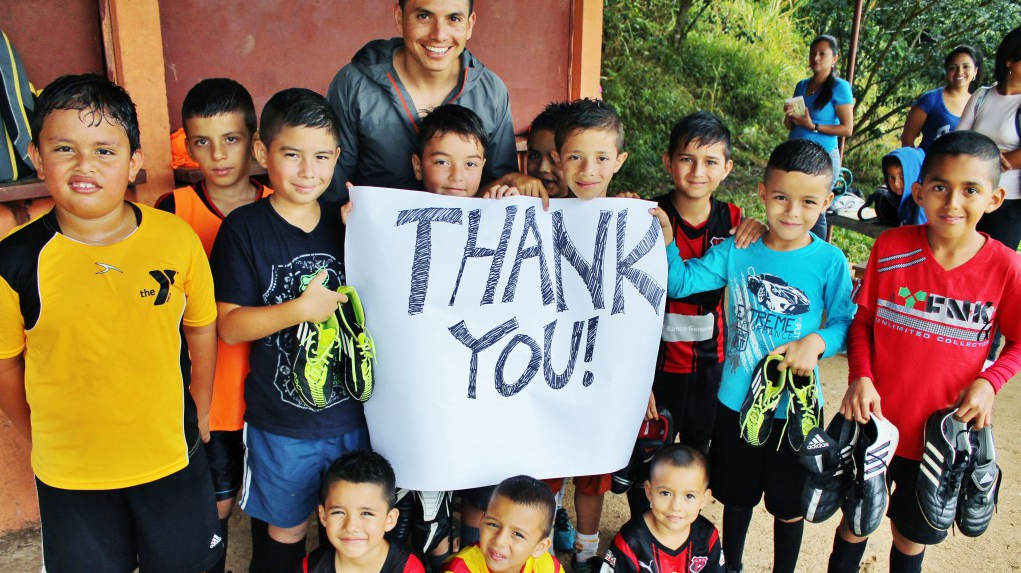 Last updated on July 4th, 2019 at 06:52 pm EST
Latest posts by Nikki Solano
(see all)
We owe a special thank you to each and every person and traveller who helped make the below Costa Rica donations (and others) possible by a) donating money or soccer shoes to our project, b) wanting to donate equipment to our cause while on vacation in Costa Rica, and/or c) booking Costa Rica day tours through Pura Vida! eh? Inc. and opting to select the donation amount earned as a result of those reservations to go toward our soccer shoe donation program. You are the very, very best, and the children who received the supply donations as a result of your kindness owe their elation and gratitude to you.
Get the Costa Rica info you need by browsing our article's TABLE OF CONTENTS:
OUR COSTA RICA DONATION PROJECT AND COSTA RICA SOCCER SHOE DONATION PROGRAM
Like love, family, diversity, and many of life's other precious gifts, humility comes in a variety of shapes and sizes.
As part of our business's Reach Out Costa Rica Travel Philanthropy Project we have been fortunate enough to have donated to a multitude of organizations, many of which are committed to making a difference in the areas of environmental awareness, international relief efforts, animal protection services, and disease treatment/research. We have also been lucky enough to have helped travellers carry out their own philanthropic efforts while in Costa Rica, like the time Ricky led clients of ours to a small school outside of La Fortuna to handover more than 130lbs of supplies to students as detailed in our post True Inspiration At Its Finest. Treat Others While Treating Yourself!. Through it all, arguably the most personal cause we have been involved with to date is our very own futbol (soccer) shoe donation program.
If you're familiar with our blog, you may remember learning about our program when we called on our readers to help us collect as many soccer shoes as possible in our blog post Would You Take A Minute To Comment On A Post If It Meant That A Costa Rican Child Would Have An Opportunity To Follow Their Passion?. You may have also read about our experience collecting, delivering, and donating soccer shoes to two remote Indigenous communities set in the heart of Costa Rica's virgin jungle in our blog post Thank You Readers And Travellers For Making This Happen. We Could Not Have Done It Without You.; an experience that was mentally, emotionally, and physically eyeopening in more ways than our post could attempt to describe.
This spring and last, we were at it again; travelling to communities throughout the country to outfit Costa Rican children with soccer shoes (and other useful items, such as socks and shin pads). Below are a sample of the photos we took upon our donation visits to the Escuela de Futbol Tres Equis and the Escuela Los Angeles Bajos El Tigre.
COSTA RICA DONATION: ESCUELA DE FUTBOL TRES EQUIS
The Escuela de Futbol Tres Equis is an organized soccer education program that invites Costa Rican children and teenagers to participate in soccer practices and training sessions on Saturday mornings. Although a recreational league, nearly every child participant takes the game seriously; you can tell by the look of intense study on the majority of kids' faces as they await their turn on the field.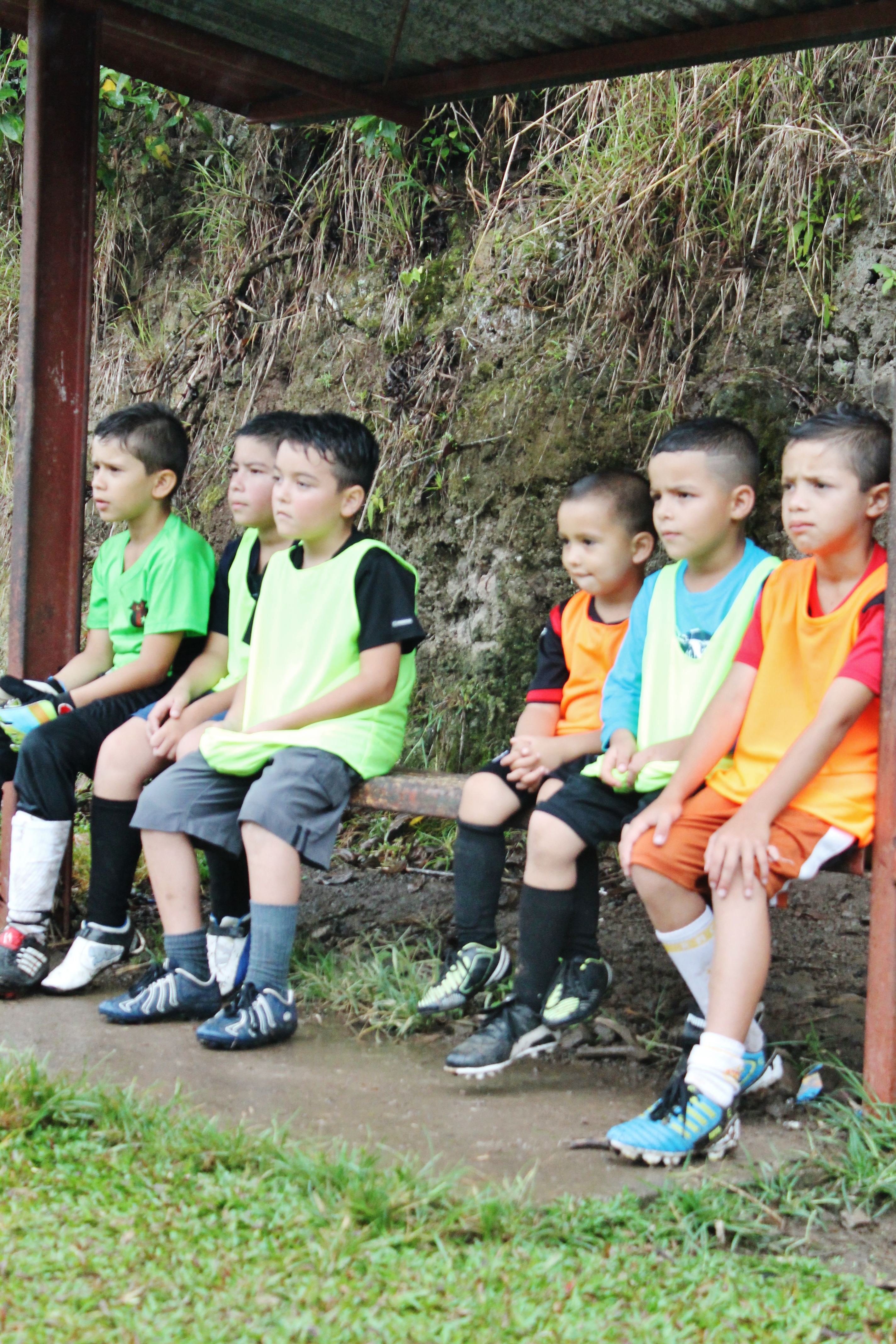 Supply donation
Game Time
COSTA RICA DONATION: ESCUELA LOS ANGELES BAJOS EL TIGRE
The Escuela Los Angeles Bajos El Tigre is a cliff-side elementary school full of children who are passionate about soccer. It was great to see a more equal balance of female players to male players at this school, and it never gets old watching the kids' faces light up with timid excitement when we hand over the shoes.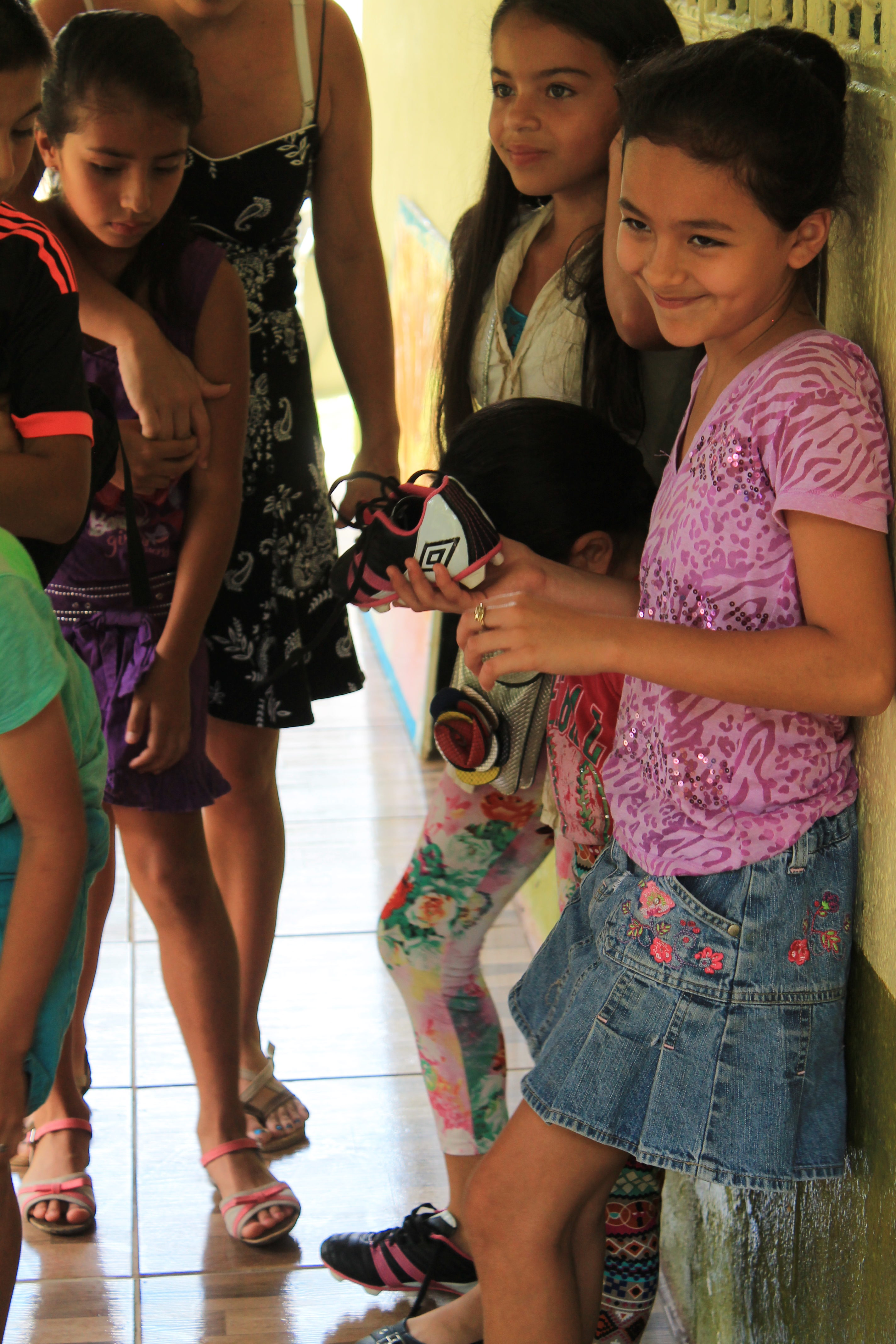 Supply Donation
COSTA RICA DONATION: CABECAR INDIGENOUS COMMUNITIES
If you didn't catch our last donation program update here, feel free to familiarize yourself with our photos below from that visit too.
QUESTION TO COMMENT ON: When you travel, how do you "give back" or "pay it forward"?
Pura vida!







---