Most Costa Rica Tourism Companies Are Awesome. Here's Why We Think So… We're Sure You'll Agree.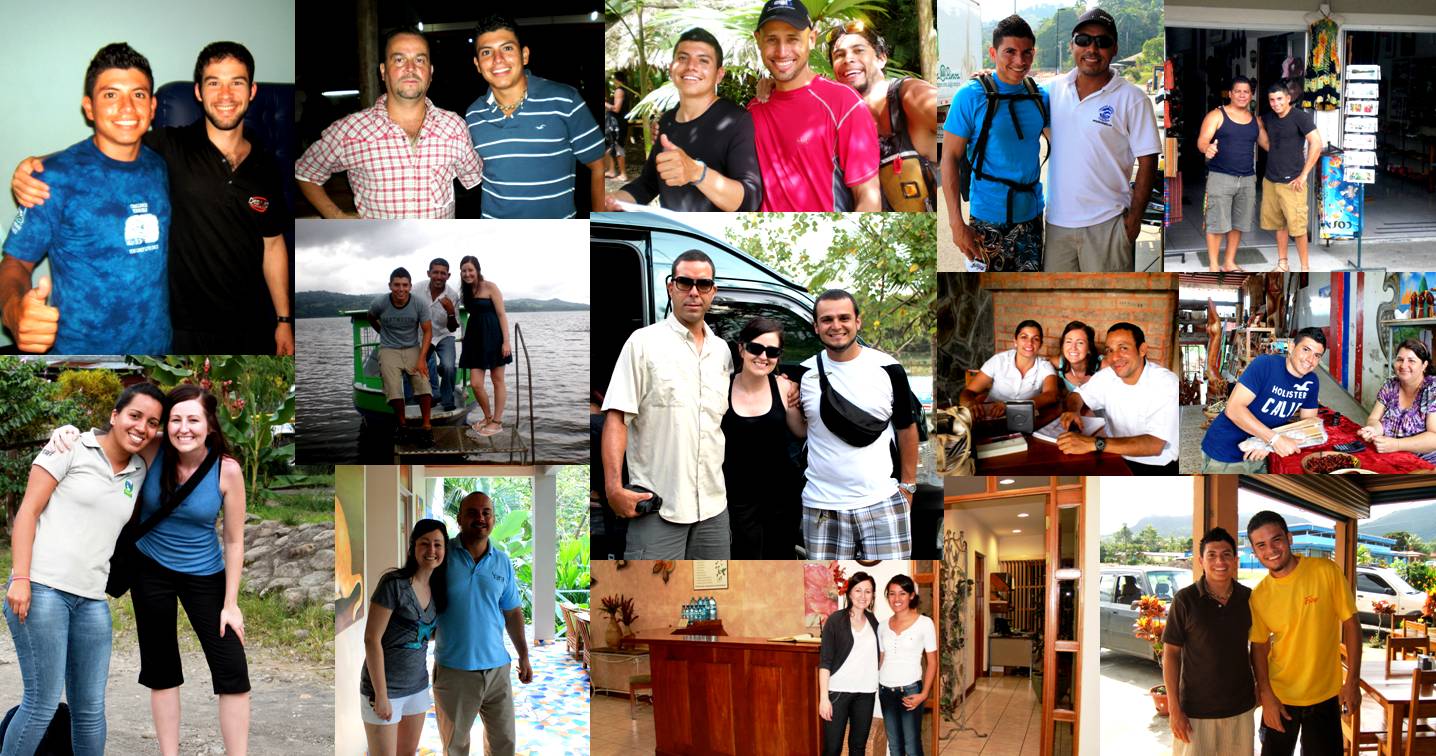 Last updated on June 25th, 2019 at 08:12 pm EST
Latest posts by Nikki Solano
(see all)
Get the Costa Rica info you need by browsing our article's TABLE OF CONTENTS:
WE ARE PROUD TO CALL COSTA RICA TOURISM COMPANIES OUR FRIENDS
Success is all about precision. You don't need to be the best at something to be successful at it; you simply need to be precise. Take sport, for example. You don't need to have kissed the Stanley Cup or earned a Super Bowl ring to win a game. You need know-how and technique to play, as well as talent and skill to conquer your opponent, and that's about it. You may not be the greatest person to have ever stepped on the field or ice, but if you're good–consistently and meticulously good–you can achieve greatness. Victory, then, has just as much to do with the practice of preciseness throughout a game than its end score. In other words, success is a testament to our investment in a challenge more than it is anything we could possibly get out of it.
Remember grade school? When teachers wished not for us to outperform other students but to simply "try and do our best"? At its most basic level, success requires trying, and if we're lucky, it brings out the best in us. The same principle applies to good, honest, humble business. At Pura Vida! eh? Inc. we're proud to say that the Costa Rica tourism companies that we choose to work with are superstars; not because any one company is better than another, but because they try their best, time and time again. Doing so usually brings out the best in them, and without a doubt, it brings out the best in us.
That is all we can really ask for. The business relationships we have with many Costa Rica tourism companies are reciprocal relationships (or better yet, reciprocal friendships), that allow us to practice give and take with others. This means that we rely on each other. A lot. When Costa Rican tourism companies that we work with need something from us, we give it. When we need something from them, we get it. We're like grown-up kindergartners who share our boxes of crayons with one another on a daily basis. We enrich each others' work and bring color to each others' lives. Sometimes that is all it takes to create a bigger, more beautiful picture.
KUDOS TO YOU, COSTA RICA TOURISM COMPANIES!
So what does all this talk about precision and success have to do with the business relationships we have chosen to make with countless Costa Rican tourism companies? Well, apart from the obvious–that we wouldn't be the company we are today without the support of most of them–we realize that there are so many companies out there that strive to do what we do and are less successful at it simply because they do not have the contacts that we have worked hard to establish. We are pretty lucky ducks; not only do we get to correspond on a daily basis with some of the most friendly Costa Rica tourism company employees that anyone will ever meet, but we are surrounded by a network of dependable and trustworthy associates. Sure, nobody is perfect and mistakes happen, but we look for preciseness–not perfection–in the Costa Rica tourism companies that we choose to work with. Combine this with a hearty helping of humble pie and we sleep pretty well at night knowing that our values are maintained, our priorities are in line, and our travelling clients are well taken care of.
On behalf of the entire Pura Vida! eh? Inc., DIY Costa Rica, and Costa Rica Travel Blog team, this post is dedicated to our partners at the Costa Rica tourism companies that we feel are positively "pura vida".
To you all, perhaps you go above and beyond your work duties to make our clients' experiences extraordinary, or you make our day a little brighter by offering us friendly communication. Regardless of any one specific action that may have caught our attention and made us smile throughout our time working together, the truth is, we are able to conduct our work to the best of our abilities because you precisely try your best, and for this we could not be more grateful.
SALUD (cheers) to the following Costa Rica tourism companies and individuals that we are happy to have as business partners and proud to call our friends.
Note: We have done our best to compile a complete list of Costa Rica tourism companies below, however we extend our sincerest apologies to any faithful partners that we have missed. In addition, we have included the names of company employees who have been particularly helpful and reliable, however this is not to suggest that other employees are any less valuable (there are simply too many great workers to note). We also may have included the names of employees who are no longer with the company, and in these cases, we thank the workers for their past assistance!
Listed in alphabetical order by company name:
Daniela, Pamela, and Sonia at 100% Aventura
Gordon, Wendy, and Tatiana at Adventure Tours CR
Wendy, Emily, and Fabian at Amigos Del Rio
Randall and Anyuli at Arenal Manoa
Karen, Jorge, Evelyn, Luis, Mariam, Jeffry, Stephanie, Ricardo, and Macoy at Arenal Mundo Aventura
Ronald, Allan, Cecilia, and Estelia at the Arenal Natura Park
Miguel and Erlyn at the Arenal Springs Resort
Betsabe, Esmeralda, Cindy, and Brian at Buena Vista Lodge
Oscar, Maricela, Nicole, Tatiana, Katherine, Lexie, Abigail, Tania, Ivonne, Rommel, Byron, Grettel, and Yessenia at Canoa Aventura and Maquenque Ecolodge
Carolina at Casa Del Mar
Milton and Elieth at Casona Rio Fortuna
Roberto and Chepa at the Club Rio Outdoor Center
Simon at Conchal Hotel
Christine, Suresh, Daniela, Daisy, David, Diego, Leo, Cesar, Kathy, Kathe, Kimberly, Danny, Bryan, Roy, Geovanny, Yency, Maichal, William, Jason, Tatiana, Joilyn, Vanessa, Ruddy, Josue, Victor, Ronny, Luis, and Onel at Desafio Adventure Company
Alejandro, Jessica, and Jeffrey at the Costa Rica Chocolate Tour
Cristina and Alex at the Don Juan Coffee Tour
Viviana, Roger, and Sylvia at Ecotrans Costa Rica
Yalile at El Establo
Eliomar and Erlyn at El Silencio Del Campo
Marjorie and Jairo at El Trapiche Tour
Miguel, Yency, Carolina, Andrea, Monica, Veronica, Laura, Taz, Roberto, Michael, Kenneth, Greivin, Yonder, Jefferson, William, Roy, Henry, Leo, and Vivian at Exploradores Outdoors
Johanna and Jorge at the Falls Resort
Sandy at the Gaia Hotel and Reserve
Leo, Edwin, Jose, Andrey, and Sharon at H2O Rios Tropicales
Johanna and Susan at Hotel Arenal Jireh
Paula, Cindy, and Gaby at Hotel Buena Vista
Lisbeth at Hotel Campo Verde
Federico and Yanory at Hotel Cerro Lodge
Manrique at Hotel Fonda Vela
Josephine and Manrique at Hotel Leyenda
Andrey and Manfred at Hotel Mariposa
Jennifer and Chip at Hotel Mono Azul and Kids Saving The Rainforest
Gabriela and David at Hotel Playa Espadilla
Javier and Nelson at Hotel Plaza Yara
Isabel at Hotel Poco a Poco and the Monteverde Country Lodge
Josue and Manuel at Hotel Presidente
Randall at Hotel Verde Mar
Diego, Silvia and Jennifer at Interbus
Gina and Jorge at Laguna Lodge
Mike and Jonathan at La Posada Jungle
Jason, Jackelin, and Noribeth at La Pradera Del Arenal
Cody at Lodge Las Ranas
Juan, Pablo, and Edgar at Manuel Antonio Expeditions
Alejandro, Javier, Eduardo, Ricardo, Manuel, Bryan, Elieth, and Yazmin at Mapache Rent-A-Car
Jeff, Cinthia, and Jonathan at Marlin Del Rey
Eugenia and Julio at Mawamba Lodge
Johenny and Maria at Midworld Costa Rica
Ignacio, Cinthya and Keilor at Montana de Fuego
Manrique at Monteverde Extremo
Jose, Argerie, and Ernesto at Monteverde Rustic Lodge
Heiner and Ana at Monteverde Villa Lodge
Meynor at the Morpho Souvenir Store
Milton, Randall, Santos, Alonso, and Alcides at Planet Dolphin
Mario at Punta Fusion
Cristian, Gabriel, Alex, and Nuelvin at Pure Trek
Jimmy at Restaurante Nene's
Violeta, Sandra, Roy, and Mario at Royal Corin
Clemence at Samara Pacific Lodge
Daniella, Scarleth, and Yahaira at Selvatura
Antonio, Jennifer, and Karolina at Shuttle Bus CR
Irenia, Evelyn, and Dennys at the Si Como No Resort
Tadeo, Nuria, Luis, Marlene, Alexandra, Yazmin, Keiner, Jesus, and Xiomara at Sky Adventures
Emmit, Carlos, and Jimmy at Soda La Parada
Mario and Marita at Soda Viquez
Andrea, Joselyn, Alvaro, and Yorllinela at the Springs Resort and Spa
Kathya, Yahaira, and Enrique at Tamarindo Diria
Byron, Manuel, and Abel at Titi Canopy Tour
Suzy, Dan, and Miguel at Villa Decary
Leonardo at Villa del Sueno
Henry at Villa Vanilla
Wendy and Karina at VIP Costa Travel
Adriana at Volcano Lodge
Lucy at the Xandari Resort
QUESTION TO COMMENT ON: Have you had great experiences with Costa Rica tourism companies or some of their representatives? We would love to hear about them!
Pura vida!
If you're more of a visual learner, take a moment to view our gallery photos below from our visits with great Costa Rica tourism companies.
Most Costa Rica Tourism Companies Are Awesome. Here's Why We Think So… We're Sure You'll Agree.







---