Are Guided Tours Essential? Do You Feel You Truly Get A Better Experience?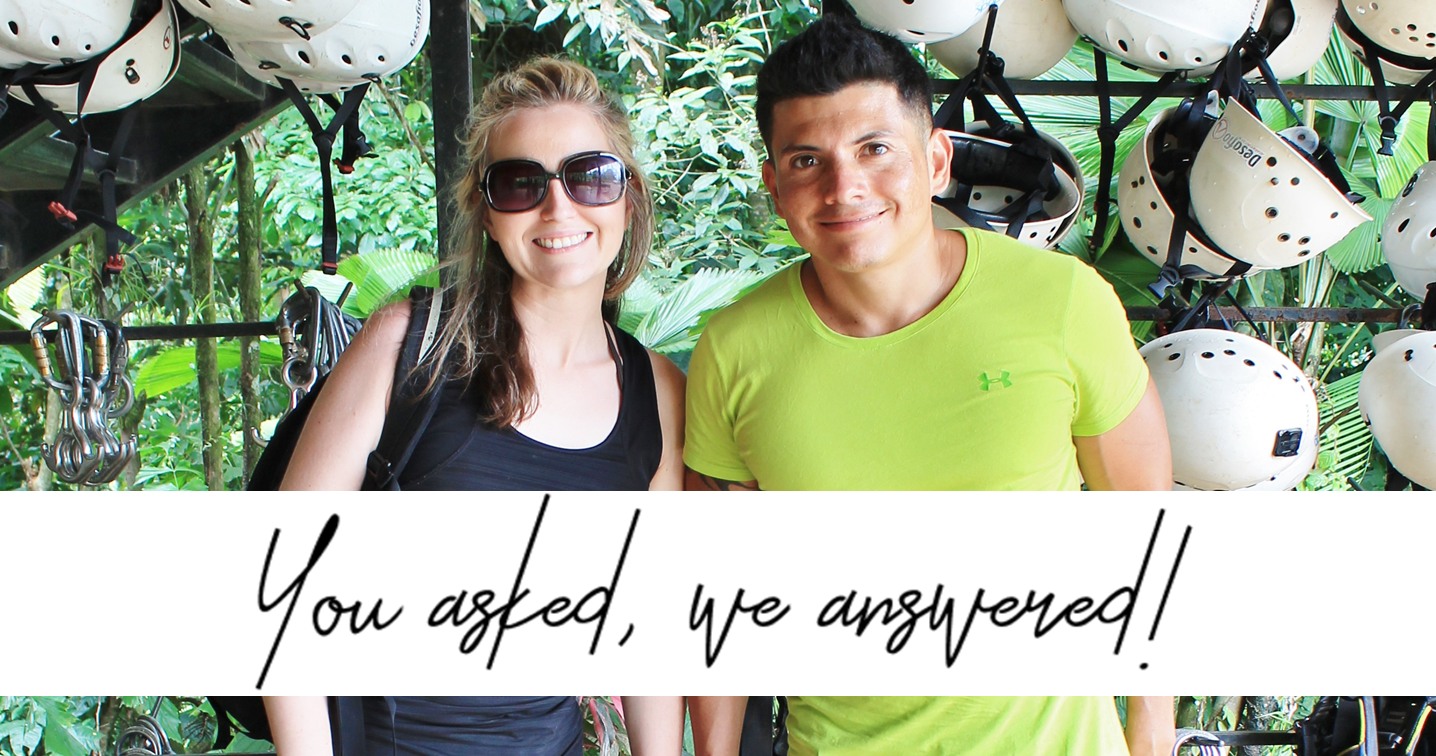 Last updated on May 2nd, 2020 at 11:31 am EST
Latest posts by Nikki Solano
(see all)
You asked…
Thank you for the site, I have also joined the DIY portion. We are independent travelers who rarely take a tour. Your site seems to be geared more to those who prefer tours. Are they essential? Do you feel you truly get a better experience? Might we not gain admittance to a national park (due to the cap on attendance) if we do not go via a tour? We plan to go to a place like Monteverde at opening (prior to tours arriving) do we risk not getting in because all tickets are being held for those on tours? We will have a car for our 18 days of travel…should we be thinking more about tours? Thank you.
We answered…
First and foremost, thank you so much for your interest and for joining our DIY Costa Rica project! 🙂
For guided tours, these are popular throughout Costa Rica as they are required for most adventure activities (e.g., rafting tours, kayaking tours, ziplining tours, canyoneering/canyoning/rappelling tours, horseback riding tours, safari float tours, sailing tours, tubing tours, flyboarding tours, boat tours, and night tours). However, there are a number of nature-based, slow-moving tours (e.g., volcano tours, waterfall tours, light hiking tours, and hanging bridge tours) that allow visitors to experience the activity without a guide if/when a self-guided visit would be preferred. In these cases (when a guide is not required for participation), whether or not a guided tour should be taken depends entirely on the experience that a traveller is looking to have. Some visitors couldn't care less about the educative component of a site and simply wish to walk around and admire the scenery. Others want to see/hear/learn about specific flora and fauna, in which case visiting with a guide would be highly recommended as self-guided tours tend to miss the majority of what there is to see and learn about at most places.
To confirm, your question is a common one that we receive often from travellers; many of the most popular questions we receive from potential visitors start with "do I need a guide to…". In order to help travellers decide for themselves whether or not they would be best to have a guide for participation in a particular activity, please see our related blog post Costa Rica Guided Tours: Are They Necessary, Valuable, And/Or Worthwhile?–it should help you narrow down whether or not having a tour guide would be the best option for you according to your preferences and priorities.
With respect to your concern about capped entrance fees and risking availability if you opt for self-guided tours, this is not always a problem year-round, but it can be an issue at certain times of the year. For this reason, at most attractions (including the Biological Reserve I believe you are interested in visiting in Monteverde, as well as at other sites of interest such as hanging bridge attractions, other nature trails, and some parks), admittance can be reserved in advance–even without a tour guide. This means that if you opt to tour a site or attraction without a guide, you can still book your self-guided visit(s) in advance to avoid some of the concerns you expressed in your question above (and to take advantage of reservation discounts and/or cash back savings, as offered via the link provided below). Alternatively, if you wish not to book your visits (i.e., your entrance fees) in advance, you can plan to show up at some sites and attractions without a guide and a reservation in place, however entrance would not be guaranteed, and the payment amount due would be the full, original entrance fee (without any discount or savings applied).
ADDITIONAL DETAILS
ALSO SEE
RELATED TOPICS
Read our related blog post: Costa Rica Guided Tours: Are They Necessary, Valuable, And/Or Worthwhile?







---