Arenal Hotel Recommendation: Arenal Springs Resort; A Romantic And Peaceful Sanctuary in La Fortuna / Arenal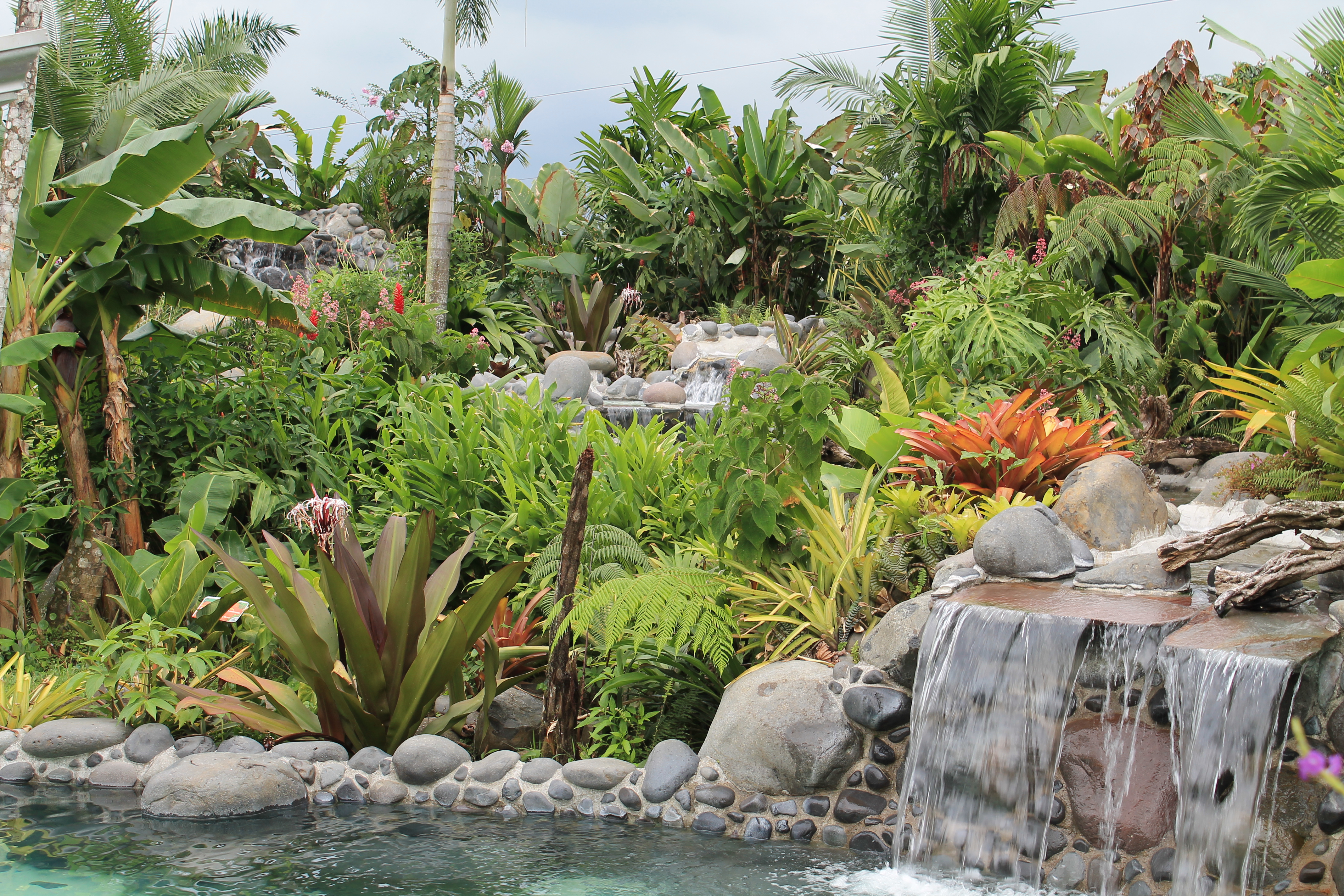 Last updated on July 18th, 2019 at 12:11 pm EST
Latest posts by Nikki Solano
(see all)
For you. For free.
Looking for Costa Rica hotel discounts? We've got em'! Check out our FREE COSTA RICA DISCOUNT CODES page for details. Con mucho gusto (you're welcome) and pura vida!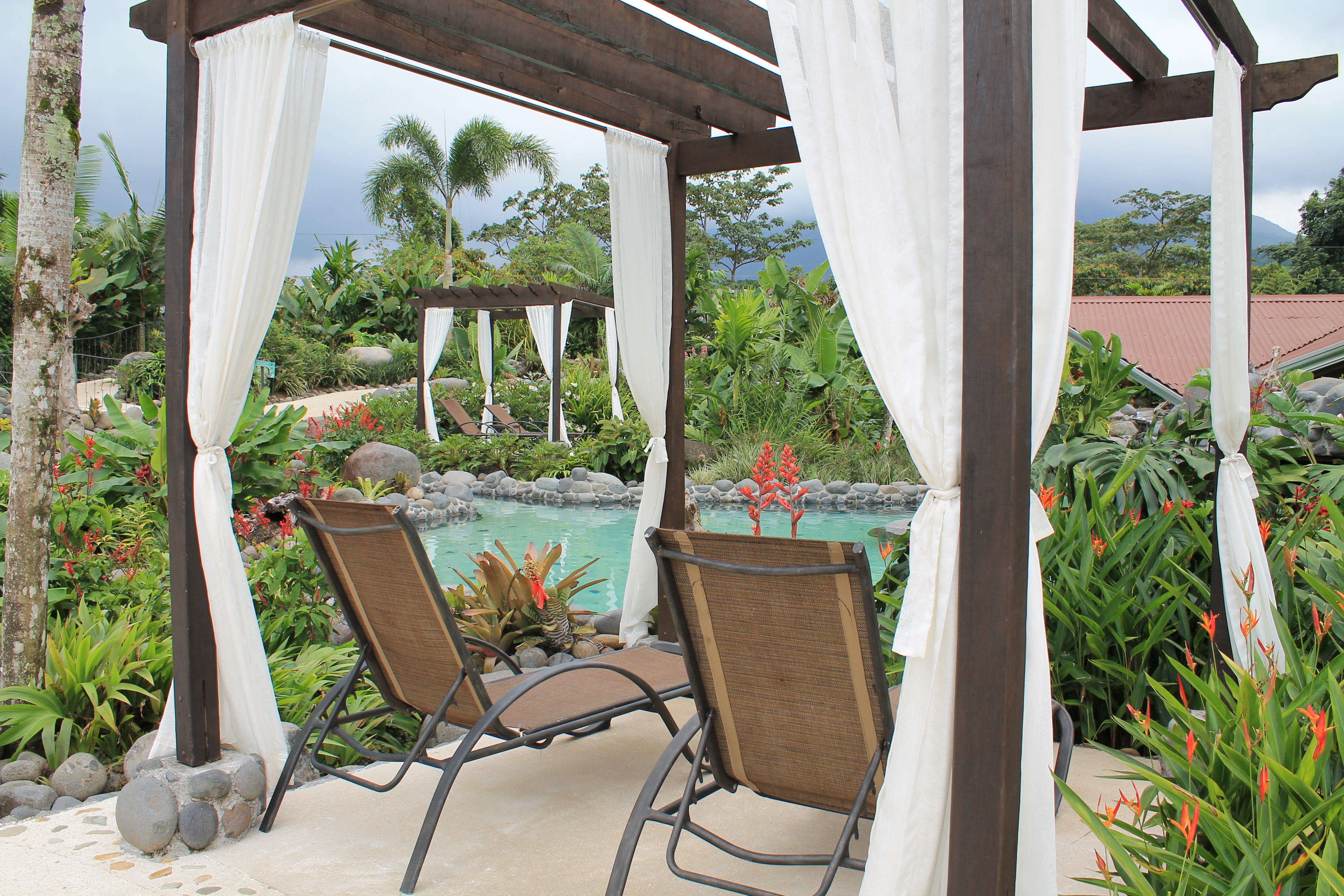 Get the Costa Rica info you need by browsing our article's TABLE OF CONTENTS:
THE LA FORTUNA/ARENAL ACCOMMODATION WE FAVOUR MOST OFTEN
Sometimes in life it is hard to choose our favourites. Our favourite song or movie (can we choose only one?), our favourite food (doesn't it depend on our mood?), or heaven forbid, our favourite child (okay, perhaps this last one is something we shouldn't do more so than something we are unable to do). What we can do is identify qualities, characteristics, and amenities of a certain something that makes us favour it over comparable others (the politically correct scapegoat for avoiding the need to choose a one and only favourite). Since life is full of variety, it is often difficult to choose just one of something anyway. We find the same to be true when recommending our preferred La Fortuna/Arenal hotel options. Given that there are so many different accommodation options to choose from–each attracting diverse travellers from all over the world–it is impossible for us to select just one hotel as our favourite. However, we can come pretty close, and if we had to pinpoint one accommodation option that we favour most often, it would be the Arenal Springs Resort & Spa (don't miss our Costa Rica Hotel Recommendations Series: Where To Stay In La Fortuna/Arenal for additional hotel recommendations according to different accommodation types).
THE ARENAL SPRINGS RESORT & SPA: ULTIMATE RELAXATION
Big breath in and exhale. Ahhhhhhh.
That's the way Ricky and I felt during our entire visit: relaxed, comfortable, and "on vacation". Any experienced traveller will agree, its nice to stay where you feel as if there is little you need since everything is already provided for you. No, not in an all-inclusive resort kind of way, but in a "wow, they've really thought of everything" manner that releases any stress you may have brought with you to the hotel. From staff smiles at the entrance, soothing hot springs to relax in, peaceful volcano views from every room, hammocks scattered around the property for leisurely use, and an onsite yoga deck, it would be difficult for anyone to not enjoy the experience from head to toe.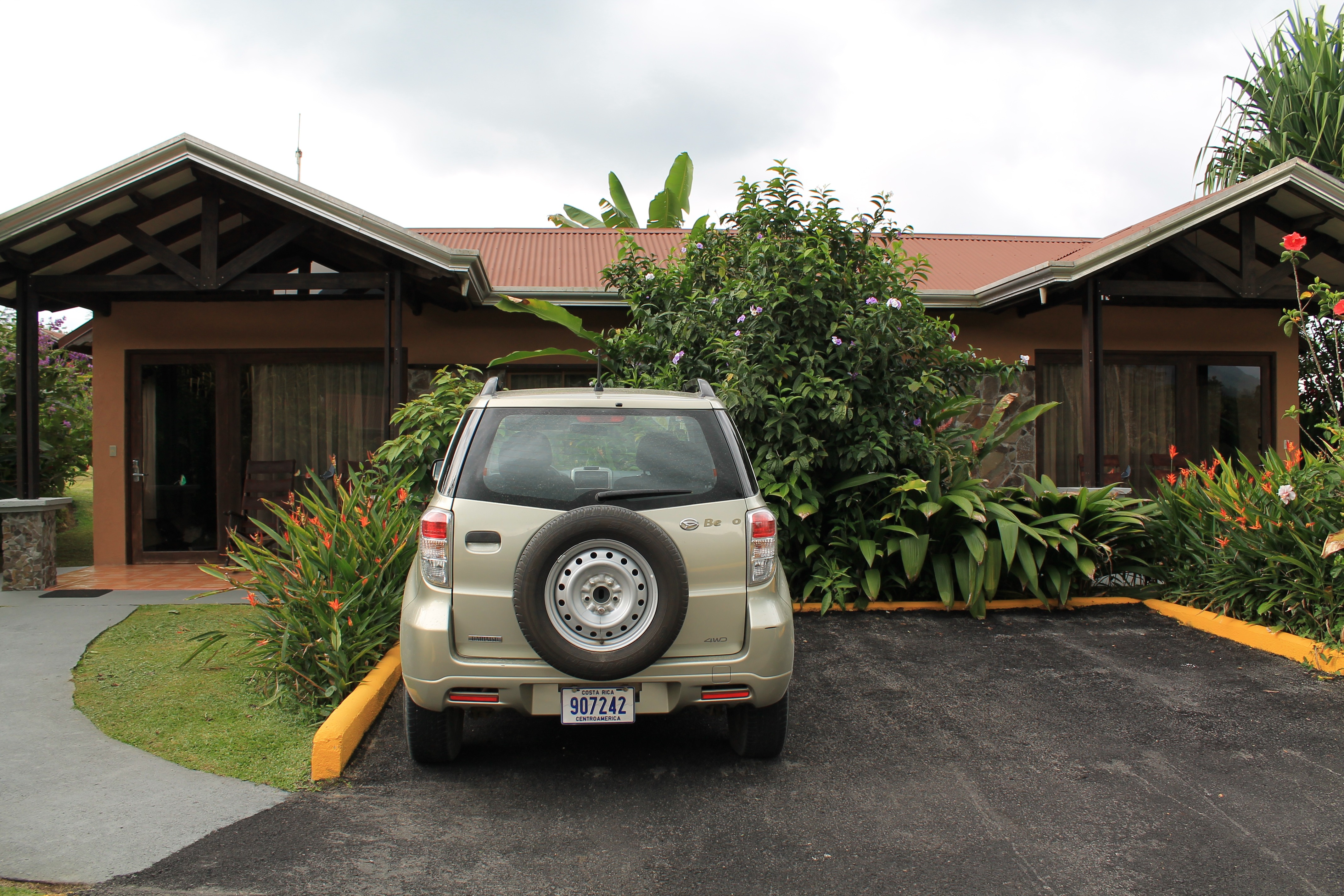 Let's talk about the specifics that help the Arenal Springs Resort & Spa reduce stress for its guests. For one, each junior suite comes complete with its own parking space in front of the room. Travellers with rental vehicles need not worry about the security of a parking lot as they can keep an eye on the car throughout the entire stay. Besides, each parking space's proximity to the guest's hotel room is a huge advantage. Its nice not to have to walk back and forth across a hotel's property every time something needs to be put in or taken out of the car. Convenience: 1. Inconvenience: 0.
We also find the property's size to be goldilocks (that's "juuuuuuussssssttt right" for those who are unfamiliar with Robert Southey's classic tale "The Three Bears"). The hotel is not too large in that simplicity is sacrificed for large development, and it is not too small in that the rooms pick up noise and traffic produced by sites such as on-site restaurants, pools, hot springs, and the front entrance. Instead, the junior suites are nicely tucked away behind the busier areas, providing for uninterrupted time spent relaxing in-room or in a rocking chair on the front porch with an unobstructed view of the Arenal Volcano.
What's more? Families travelling together will love the option to reserve joining rooms. Moms and dads, here's your chance to let the kids hang out in one room while you keep tabs on them and have your own space at the same time. On your honeymoon? Be sure to mention this when making a reservation and you will be treated to a bottle of wine and flower arrangement upon arrival. Foodies will love the diverse menu that the hotel's on-site restaurant offers as well as its signature sushi swim-up bar. California roll and a dip in the springs, anyone? Those looking for the most bang for their buck will love the room's mini-fridge that is stocked with–wait for it–free beverages. Two bottles of water, 2 pops, and 2 bottles of local beer were waiting for us upon entrance into the room. Although we did not consume all of it, it was nice to have access to the supply free of charge. Environmentally-conscious guests will appreciate that the hotel produces its own bathroom products including soap, shampoo, conditioner, and body cream (in yummy fruit, honey, vanilla, and aloe vera flavours!). We also spotted some solar panels on their ice machines. Nice touch. Yogis, you may have a chance to enjoy the hotel for all that it offers if you can tear yourself away from the yoga deck. Located away from all popular areas of the hotel, the yoga sanctuary is not only quiet, but the ponds it overlooks (with the hundreds of tilapia swimming about) make the space quite tranquil. Yoga mats are complimentary and no appointment to practice is necessary (although yoga classes can be arranged through the hotel with prior reservation if desired). Simply bring yourself and your best Om (Aum).
I know, I wasn't kidding when I said this hotel has thought of everything. It is a great option for those looking for a high-quality, relaxing, well-priced accommodation in the La Fortuna/Arenal area. Classified as a superior hotel, it may cost a tad more than other hotels in the region, however the money is well spent. Especially when you consider all that the hotel rewards you with in return.
MAP OF THE ARENAL SPRINGS RESORT
---
QUESTION TO COMMENT ON: Have you been to the Arenal Springs Resort & Spa before? Send us your thoughts!
Pura vida!
If you're more of a visual learner, take a moment to view our gallery photos below from our most recent visit to the Arenal Springs Resort & Spa.
Arenal Hotel Recommendation: Arenal Springs Resort; A Romantic And Peaceful Sanctuary in La Fortuna / Arenal







---