Costa Rica Sloths: Meet Rapida, Our Friendly Surprise Houseguest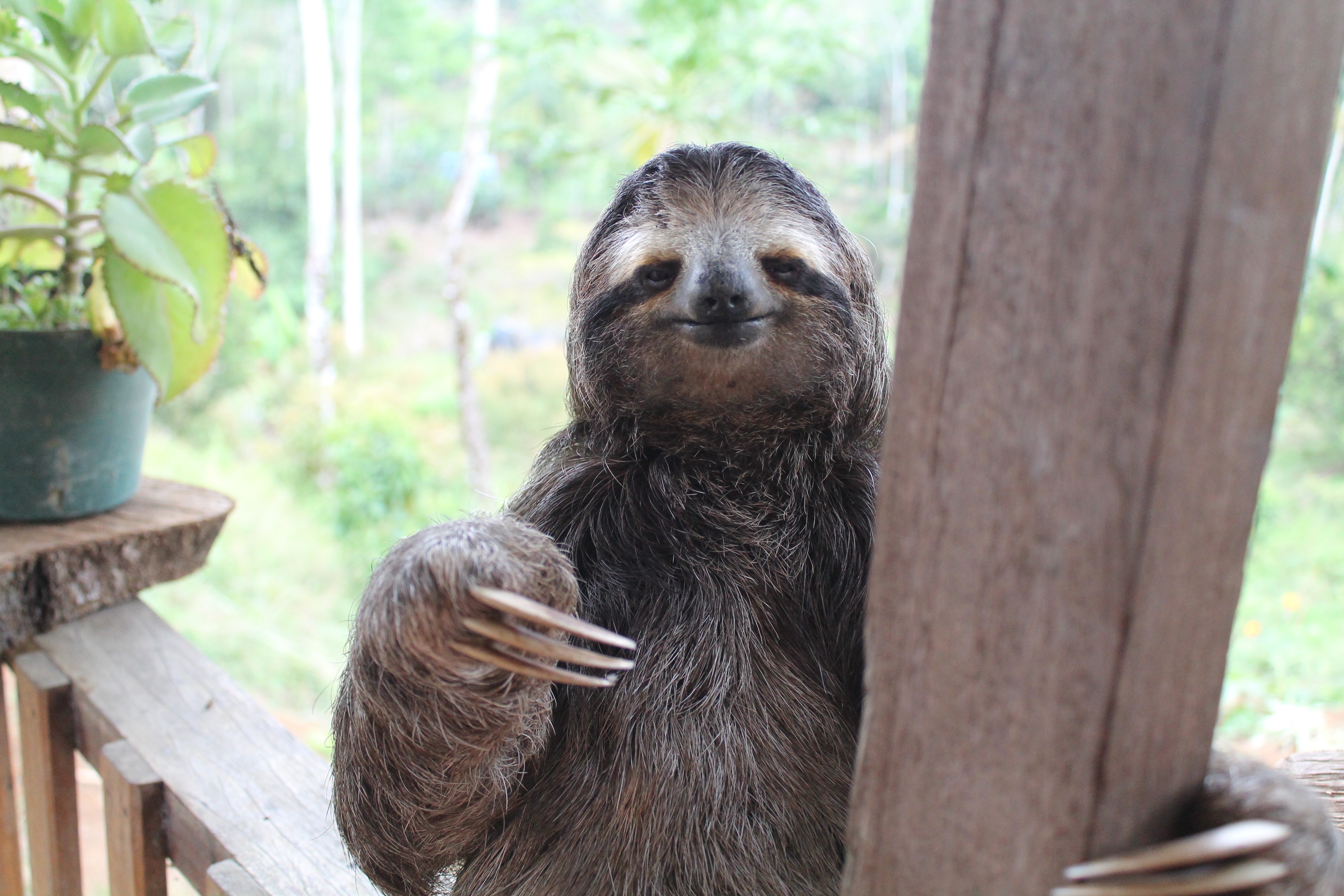 Last updated on October 18th, 2017 at 04:45 pm EST
Latest posts by Nikki Solano
(see all)
Get the Costa Rica info you need by browsing our article's TABLE OF CONTENTS:
SLOTHS IN COSTA RICA: MEET RAPIDA
Here's a first for us. We are familiar with Costa Rica sloths–we've seen them hanging out in the trees overhead while exploring Costa Rica's numerous national parks, watched one glide across a telephone cable in Monteverde, and even transported one to a local zoo just outside La Fortuna de San Carlos that had fallen from a tree and was lying on the side of the road (it sadly passed away in our van en route)–however, we have never had the privilege of entertaining one at home. Not until this past week, that is.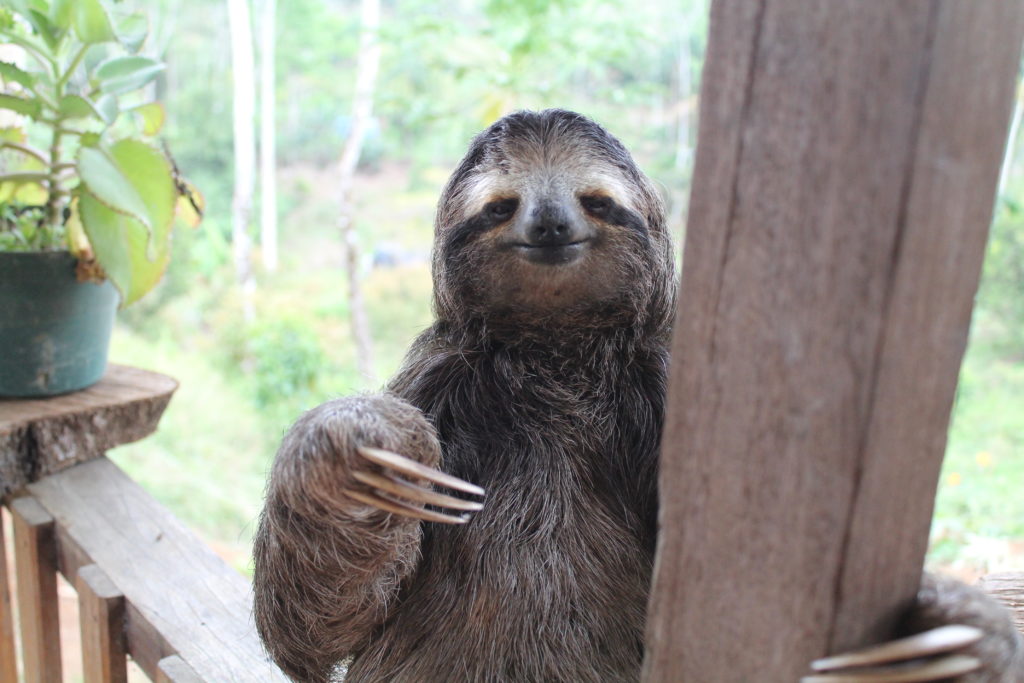 Meet Rapida ("fast"), a sloth that randomly showed up on our back porch. We gave her the cheeky moniker as she was the speediest three-toed sloth in Costa Rica that we have ever seen.
Typically known for being agonizingly slow movers, this particular Costa Rican sloth made her way around the house in no time at all. She visited with us for a few hours (napping every so often as sloths regularly do) before she continued on to the nearby forest.
Here's a short video of Rapida on the move. Oops! She accidentally bumps her head on our lightbulb.
[youtube http://www.youtube.com/watch?v=Et_gpJ6YGsU?rel=0&w=560&h=315]
DIY COSTA RICA SLOTH COSTUME
If you're feeling creative next Hallowe'en, follow the instructions we offer here to make your own three-toed Costa Rica sloth costume!
MORE INFORMATION ABOUT COSTA RICA SLOTHS
For more information about Costa Rica sloths (specifically the three-toed variety, like Rapida), apart from visiting Costa Rica and experiencing them firsthand of course, check out National Geographic's biography.
QUESTION TO COMMENT ON: Costa Rica sloths are one of the cutest species of local wildlife; do you agree or disagree?
Pura vida!
If you're more of a visual learner, take a moment to view our gallery photos below from Rapida's visit.
Costa Rica Sloths: Meet Rapida, Our Friendly Surprise Houseguest







---