San Jose Hotel Recommendation: Hotel Robledal; An Alajuela (SJO Airport) Hotel That Offers The Most Bang For Your Buck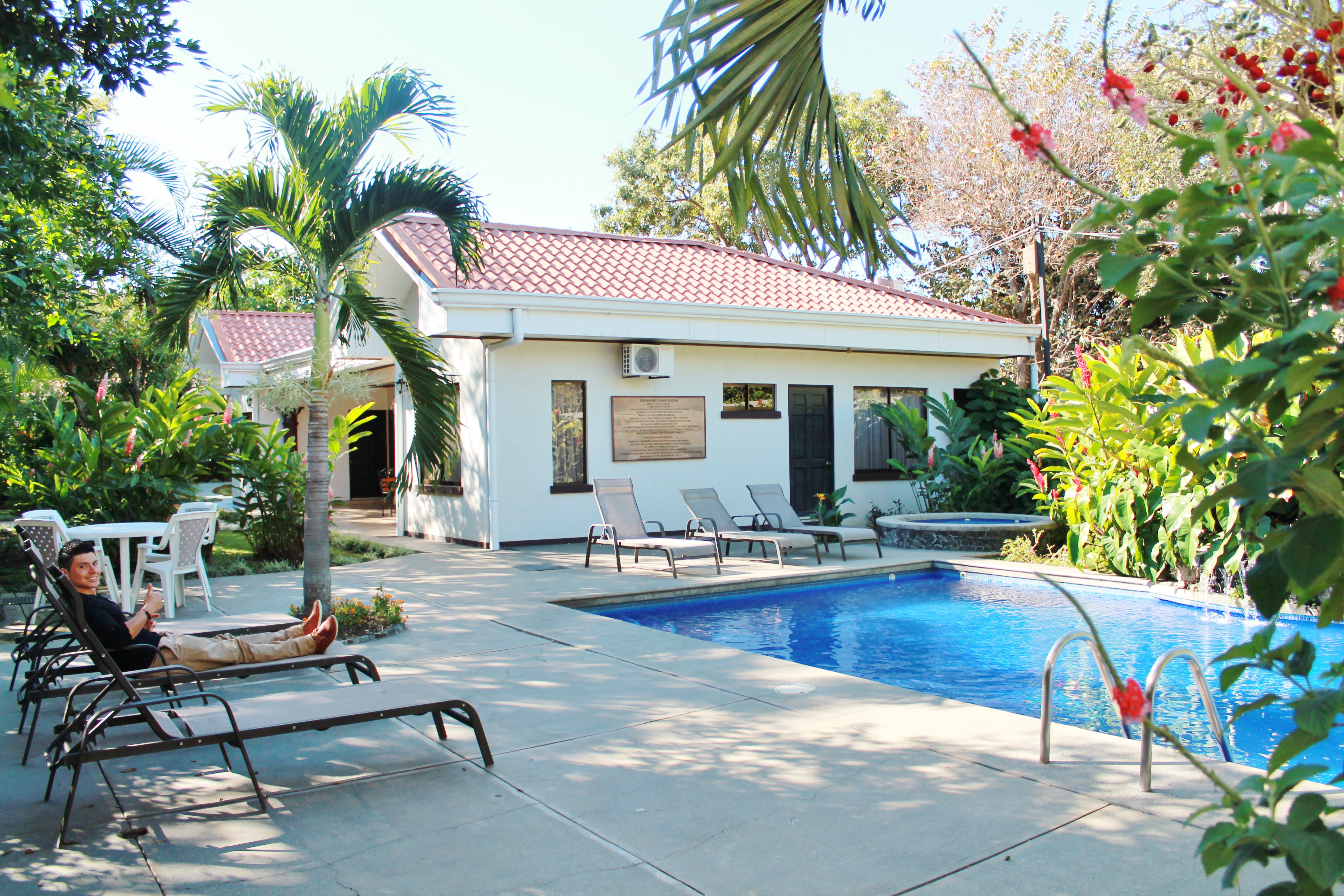 Last updated on July 19th, 2021 at 02:06 pm EST
Latest posts by Nikki Solano
(see all)
For you. For free.
Looking for Costa Rica hotel discounts? We've got em'! Check out our FREE COSTA RICA DISCOUNT CODES page for details. Con mucho gusto (you're welcome) and pura vida!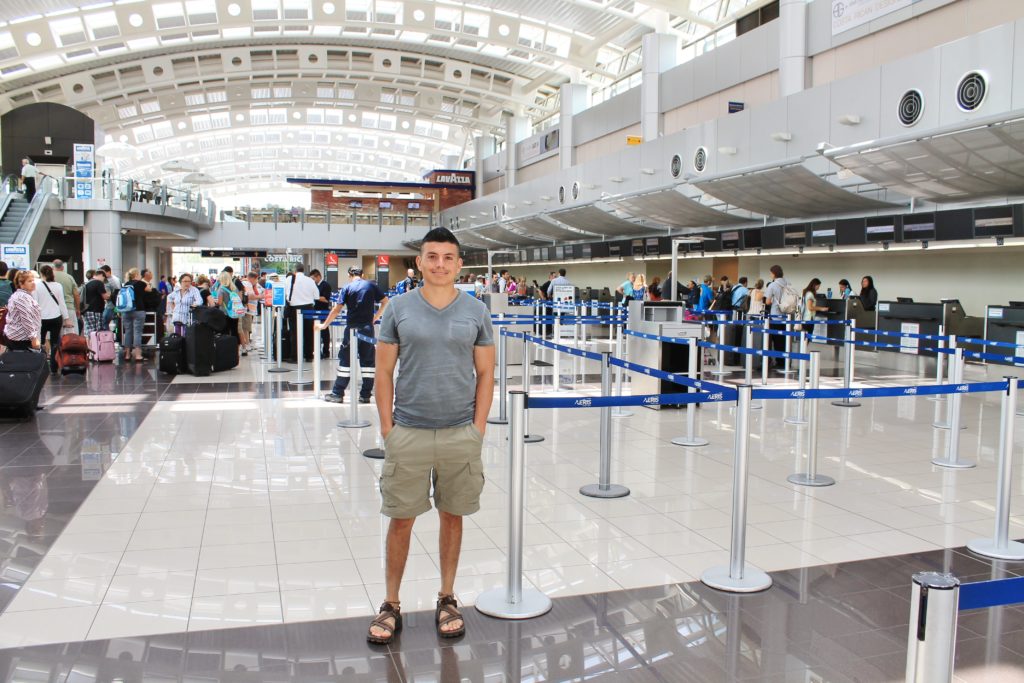 Get the Costa Rica info you need by browsing our article's TABLE OF CONTENTS:
SO YOU NEED AN AIRPORT (SJO) HOTEL, DO YOU?
Let's get right down to it. You're not visiting Costa Rica for it's grand appeal of airport hotels, are you? You're not dying to fly in and spend the entirety of your trip merely a few kilometers from a concrete landing strip, right? We know, but a reality most travellers face is that at least one night of their vacation will be spent listening to planes fly overhead as they either dream about the adventure that awaits them or grieve the nearing end of the journey they have already lived. Logistically, and according to most trip itineraries, it makes sense to spend the dreaded first night or last night in the country (enter moans and groans here) at an airport hotel. There is no arguing that doing so will make you a more well-rested traveller the following day, but beyond this perk, here's the really great news: the night doesn't need to be a waste. It also doesn't need to be spent at a typical American chain hotel; one that will delay your ability to start living the Costa Rican experience the day after you fly in, or else limit the full extent of the experience if you opt to stay at an airport hotel at the end of your trip. Instead, the night could be an ideal start to an amazing vacation or the perfect end to one. We learned so for ourselves upon our most recent stay at Alajuela's quaint Hotel Robledal.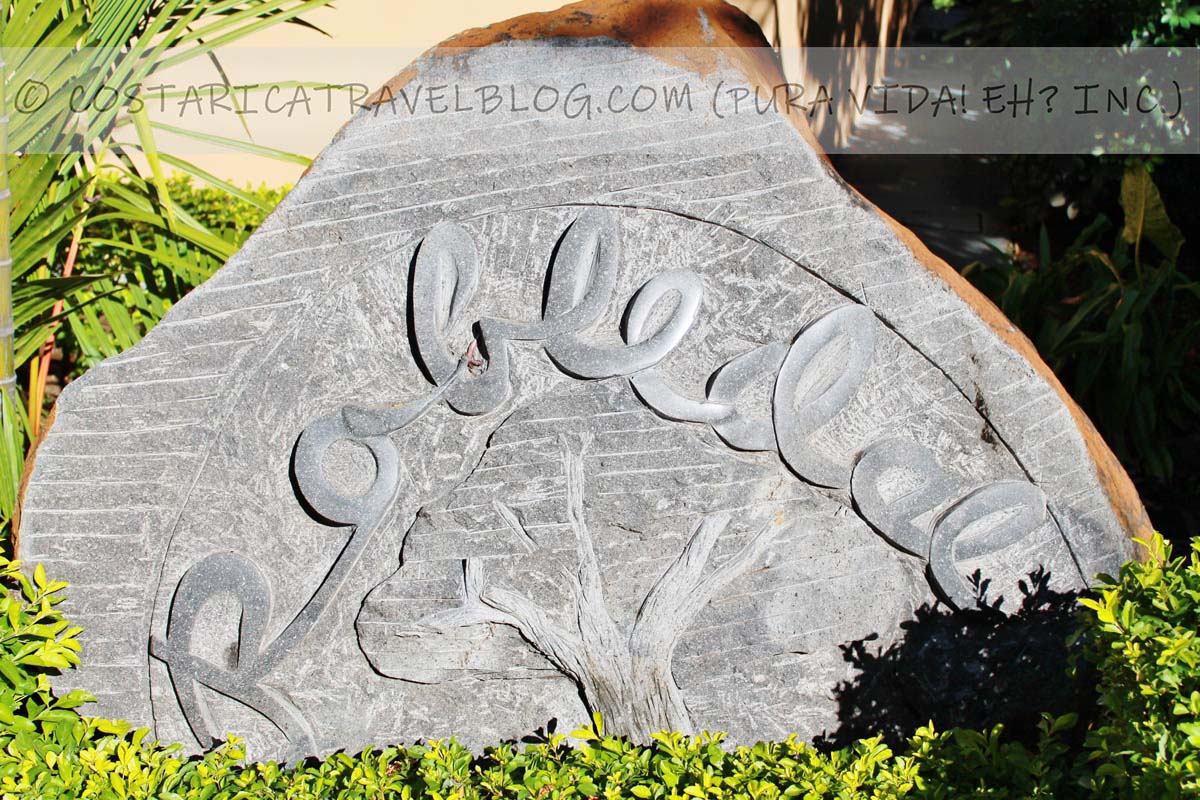 HOTEL ROBLEDAL: A HOTEL THAT IS INCREDIBLY GOOD AT BEING EVERYTHING THAT IT IS NOT
Located not far from Costa Rica's SJO Airport, Hotel Robledal is a great accommodation option that caters to international travellers either on their way into or out of the country. The hotel is also incredibly good at being everything that it is not. It is not a beach hotel, but its relaxed ambiance suggests otherwise and leads visitors to believe they are only steps away from a calming sea. It is not situated in the heart of one of Costa Rica's most lush rainforest areas, but the property's on-site flora invites travellers to forget that they are merely kilometers from the country's concrete jungle. It is not a luxurious or modern resort, but it's ratio of high quality experience and convenience to low cost and inconvenience is more rewarding than most all-inclusive amenities.
Truth be told, we have stayed at our fair share of less than appealing accommodations throughout our years of exploring Costa Rica; we have been robbed, had reservations lost, were treated poorly by hotel staff, woke up covered in bedbug bites, and survived many other unfortunate inconveniences. Suffice it to say, the path we have strolled down over the course of our hotel history is not as rainbow-coloured or butterfly-lined as you may think. We are grateful for each and every account we have lived through however, as the experiences we may be tempted to forget help us identify the value in others that we have a responsibility to remember; for the benefit of our own work and travel success, alongside the recommendations we provide to help other travellers avoid similar shortcomings. Expensive and high quality accommodations are the norm throughout Costa Rica, as are inexpensive and cheap ones (the divide can be attributed to the fact that tourism in Costa Rica is driven and survived by both honeymooners/all-inclusive feens and students/backpackers), so it isn't often that we come across accommodations that dare to fuse aspects of the two. Are there Costa Rican hotels that both warrant praise and are reasonably priced? Such phenomenons do exist. In the San Jose/Alajuela region, we found one in Hotel Robledal.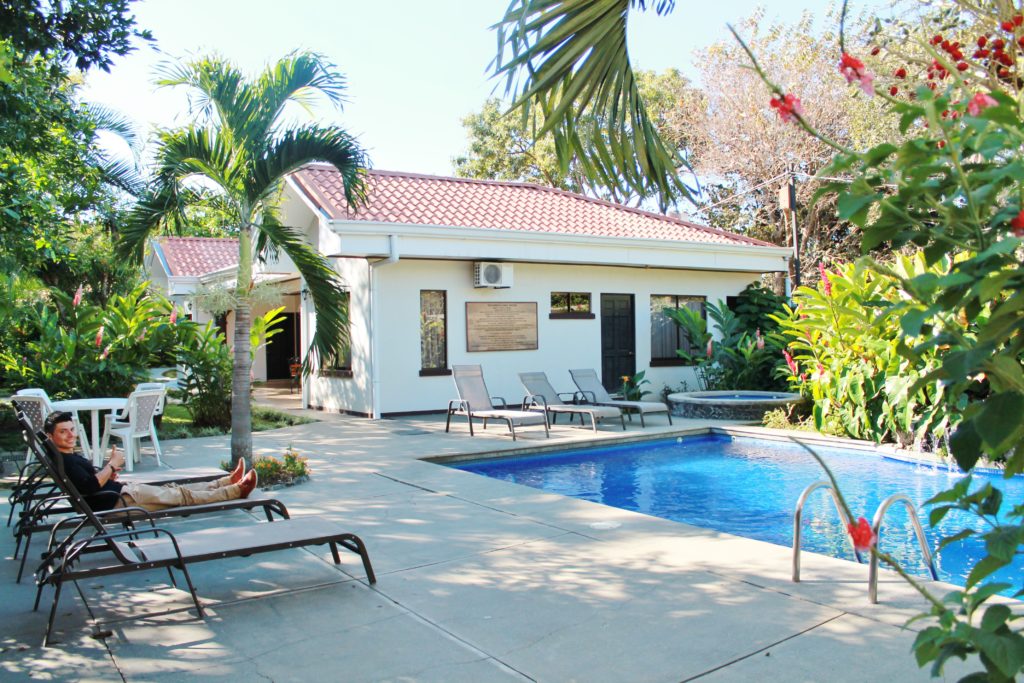 HOTEL ROBLEDAL: WHAT MAKES IT STANDS OUT
To begin, the following is the property owners' statement about their hotel:
Hotel Robledal opened its doors on November 18th, 2001 thanks to a favorable tourist market situation in the country and especially in the area. Our family started this little hotel by knowledge and experience in the tourism sector in areas of accommodation, tours and restaurant, which has characterized the professionalism and service spirit of our company. Our operations began with five bedrooms and offering only basic services such as airport shuttle and complimentary breakfast. With the acceptance of our customers and partners, the hotel was able to increase the number of rooms and its facilities and services. Today we are visit by worldwide travelers, whether for business or pleasure, as the proximity to both the airport and the main roads of the country make Hotel Robledal not only a great place for the first or last night of your trip, but a point to the different tourist attractions of the country, as well as nearby businesses to the area. Our company continues to be a pioneer in the area, entering the field of corporate events and providing a solution to the growing corporate surrounding area. [Source: Hotel Robledal]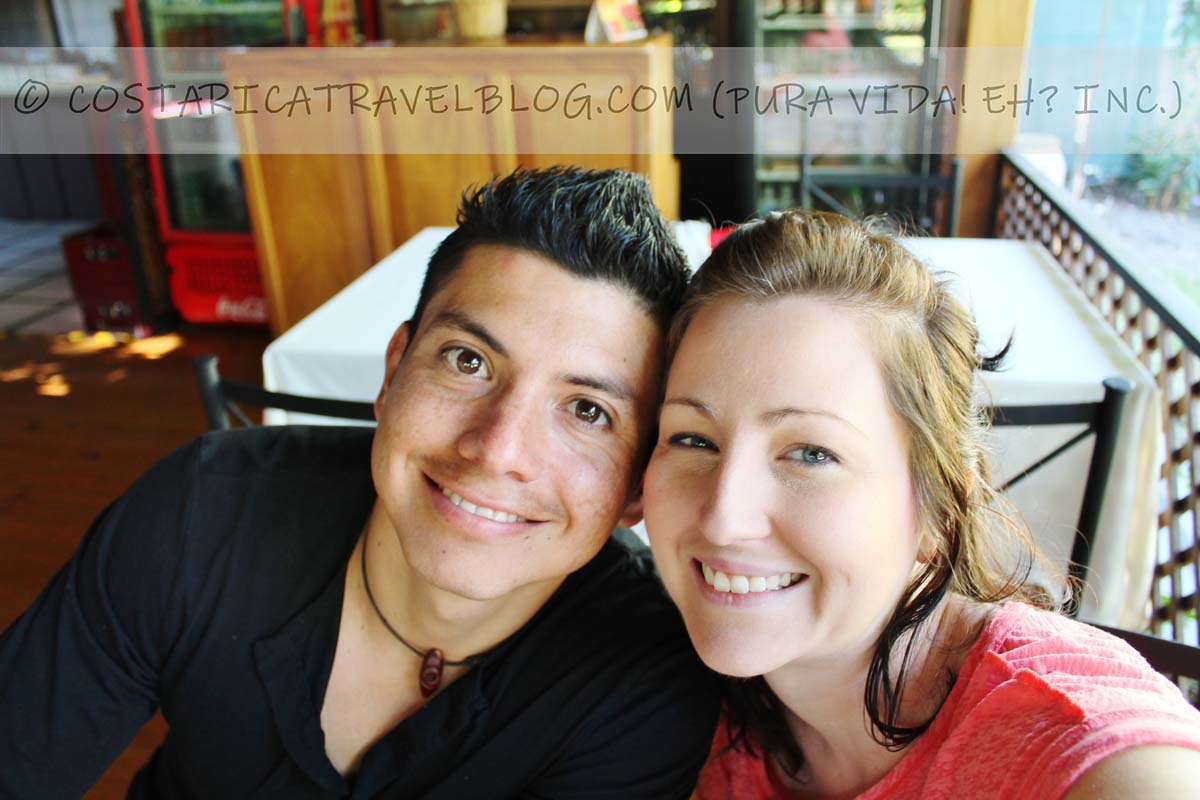 Beyond the hotel's statement quoted above, here's why we feel Hotel Robledal stands out among other Alajuela (SJO Airport) hotels:
The hotel is run by a tight-knit Costa Rican family whose members occupy various employment positions within the business
We would not expect all travellers to prioritize the same, but we feel it is important to support families who not only invest money into their business, but also their hard work, time, and financial dependence too.
The breakfast is surprisingly big for a small hotel
Yes, most accommodations treat their guests to a complimentary breakfast nowadays, however anyone can throw toast and a coffee carafe on a table and check the continental breakfast box on the hotel's included amenities list. We were pleasantly surprised to learn that the buffet breakfast bar at Hotel Robledal included a variety of items, including cereal, fresh fruit, yogurt, toast, homemade banana bread, natural juice, and coffee, in addition to a plated breakfast of made-to-order pancakes or gallo pinto with eggs.
The property is safe
Having visited the hotel years ago, we were pleased to meet a new, large, electronically-guarded gate at the front of the property upon our most recent stay. The hotel's rooms, pool area, restaurant, lobby, and parking spaces are enclosed within the gate, leaving travellers to feel safe and secure within the confines of the hotel's property.
The hotel is quiet
In our opinion, tranquility is a feature often underestimated by travellers. Apart from the occasional plane flying overhead (a reality of all airport hotels), the property is small enough that guests are not bothered by large groups or travel herds, yet it is big enough that visitors are not crammed so close together that conversations can be heard three or four rooms over.
Two-way airport transfer services are included (this is a bonus you likely don't yet know you want)
This advantage may be overlooked by the average traveller comparing San Jose/Alajuela hotels, but we have helped enough individuals secure their airport accommodations to know that: a) airport transfer services are not always included in hotel room costs, and, b) when transportation is included, it may only be so one way. If you are thinking that a two-way airport transfer service wouldn't be required for your trip (why would you want to travel back and forth between the hotel and the airport anyway?), consider your plans for the day before/after your San Jose/Alajuela stay. The majority of shared shuttle service providers and tour operators will not offer pick-ups/drop-offs at Alajuela hotels (or some will, at an extra cost). Many will offer transportation to/from the SJO Airport however, or else nearby popular sites such as the Denny's restaurant or Fiesta casino located across the street. Hotel Robledal's two-way airport transfer service can be a blessing in disguise if you are able to get so far as to the airport via your shared shuttle service provider or tour operator. For example, travellers arriving into San Jose/Alajuela via Interbus' shared shuttle service from Manuel Antonio could use Hotel Robledal's two-way airport transfer service to travel between the SJO Airport and the hotel, as well as from the hotel back to the SJO Airport the following day in preparation for their flight home. Similarly, travellers spending their first night in the country in the San Jose/Alajuela region can use Hotel Robledal's two-way airport transfer service to travel between the SJO Airport (upon flight arrival) and the hotel, as well as from the hotel to the Denny's restaurant or Fiesta casino (directly across from the SJO Airport) the following day in order to catch Exploradores Outdoors' Pacuare River Rafting Tour that departs from the location (in addition to other San Jose hotels/sites) daily. Without Hotel Robledal's two-way airport transfer service, travel between the SJO Airport (or nearby locations, such as Denny's or the casino) is certainly still possible, however travellers may be required to pay tour operators and/or shared shuttle service providers extra in pick-up/drop-off fees and/or taxi fare in order to get to wherever they need to go.
MAP OF HOTEL ROBLEDAL
---
QUESTION TO COMMENT ON: Have you been to Hotel Robledal before? Send us your thoughts!
Pura vida!
If you're more of a visual learner, take a moment to view our gallery photos below from our most recent visit to Hotel Robledal.
San Jose Hotel Recommendation: Hotel Robledal; An Alajuela (SJO Airport) Hotel That Offers The Most Bang For Your Buck







---