I Am Landing In San Jose Around 1PM And Will Then Be Heading To La Fortuna. Is It Possible To Find Transportation To La Fortuna That Afternoon Or Evening, Or Should I Stay The Night In San Jose And Leave For La Fortuna The Next Morning?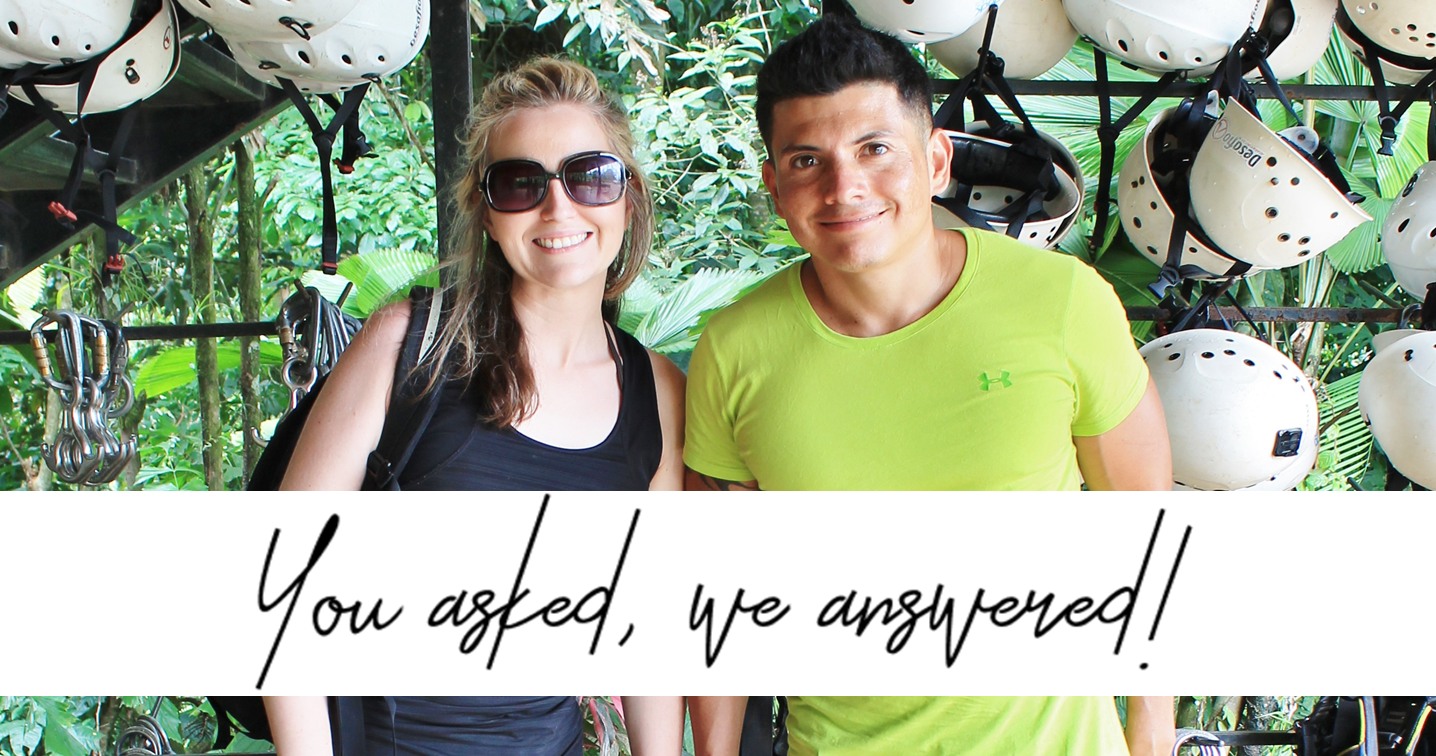 Last updated on May 2nd, 2020 at 11:15 am EST
Latest posts by Nikki Solano
(see all)
You asked…
I am landing in San Jose around 1 pm and will then be heading to La Fortuna. Is it possible to find transportation to La Fortuna that afternoon or evening, or should I stay the night in San Jose and leave for La Fortuna the next morning?
We answered…
Of course! 🙂 You have a number of options here, since transportation services to/from various destinations around the country (the route between San Jose and La Fortuna included) are widespread. If you wish to depart from San Jose the day of your arrival (i.e., skipping the first night in San Jose), you can do so via a shared shuttle service or a private transfer service. For more information about each, please see our related blog post: Costa Rica Transportation: 12 Ways To Get Around Costa Rica. The shared shuttle service operator we tend to recommend most often is Interbus, and their afternoon "San Jose to La Fortuna" service departs from San Jose at 2:30pm. Fortunately, since the SJO Airport (assuming you are flying into that airport, and not the domestic airport located in Pavas, San Jose) is actually located outside of downtown San Jose in the city of Alajuela; this means that the 2:30pm service departure from San Jose actually reaches the SJO Airport closer to 3:00pm (this will give you some extra time at the airport). If you do not feel this would be enough time to get off the plane, pass through customs, and pick-up your luggage (or, if you do not want to schedule a transportation service close to your flight arrival time in case of possible flight delay or another reason), you can instead opt to reserve a private transfer service for the route (we recommend Desafio Adventure Company and their awesome in-van wi-fi service for private transfer services). Unlike shared shuttle services which have a scheduled departure time, private transfer services are private to you and/or your personal travel group, and allow you to choose your own departure time. In your case, you could opt for a private transfer service pick-up time of 4:00pm, 4:30pm, 5:00pm, etc.–whichever time would best suit you and your preference. In either case–shared shuttle service or private transfer service–advance reservations with the transportation service provider are required.
Of course, if you would prefer not to travel between San Jose (Alajuela) and La Fortuna upon arrival into the country, you can certainly spend the first night in San Jose and continue on from there the following morning via a shared shuttle service, a private transfer service, or even a city-to-city transportation-inclusive tour that includes transportation between San Jose and La Fortuna in its rate. Since the drive between San Jose and La Fortuna is approximately 3 hours, many travellers wish not to make the drive until their second day in-country in order to rest and catch up on sleep following their flight. Other travellers wish to make the most of every vacation minute they have, and they would prefer to make the drive the same day as their flight in order to wake up at their desired destination (according to your itinerary, La Fortuna) on day #2. That call is entirely subjective, however fortunately–since transportation options in Costa Rica are abundant–the call is a free and flexible one to make.
ADDITIONAL DETAILS
N/A
ALSO SEE
RELATED TOPICS
Read our related blog post: Costa Rica Transportation: 12 Ways To Get Around Costa Rica
Read our related blog post: Costa Rica Tour Transportation: How To Use Tours To Travel Between Destinations







---