I Will Be Visiting La Fortuna and Playa Carrillo. Which White Water Tour Is The Best In The Areas We Will Be In And The Most Challenging?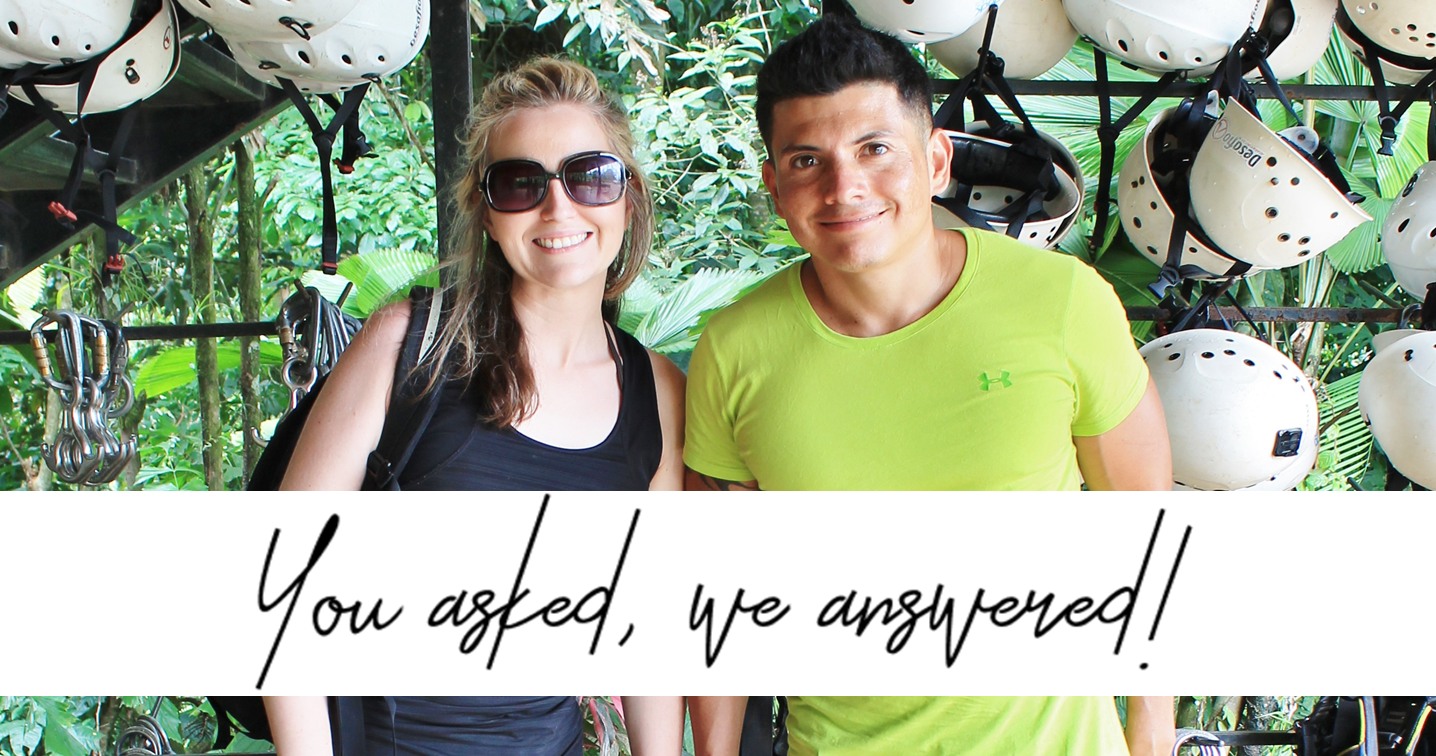 Last updated on May 2nd, 2020 at 11:15 am EST
Latest posts by Nikki Solano
(see all)
You asked…
We were just in Costa Rica in December and were in the Jaco area. We are now coming back the last week of April and are going to Arenal Lodge for 3 days and then off to Puerto Carrillo. We went white water rafting and loved it but want to do something more aggressive. Which white water tour is the best in the areas we will be in and most challenging?
We answered…
First of all, congrats on deciding to come back! You'll be a visitor for life, we bet. 😉
For white water rafting, you have certainly come to the right place! Ricky used to be a white water rafting guide and safety kayaker in Costa Rica for years, so we know the various rivers and rafting tours well.
For recommending a more aggressive and/or challenging tour than the rafting experience you had previously, this is a difficult task without knowing which river you rafted before (if you stayed in Jaco last, perhaps it was the Savegre River or the Naranjo River that you rafted?). Most white water rafting tours in Costa Rica are class II/III or class III/IV; if the river you rafted last time was a class II/III river, it will be easy to recommend class III/IV rivers you could try this time around that will provide a more thrilling experience. Alternatively, if the river you rafted last time was a class III/IV river, this is likely the most aggressive rafting tour experience you will have, since most class V river experiences are tackled only by professionals.
Assuming it is a class III/IV river you are after, fortunately there will be a number of tour experiences available to you in the La Fortuna/Arenal region (note: although the rivers themselves are located outside of La Fortuna/Arenal–many of which require a lengthy drive to/from town and the river–tours run to/from the area). Most notably, the Pacuare River Rafting Tour and the Sarapiqui River Rafting Tour (class III/IV sections) would be our best recommendations. In Playa Carrillo, white water rafting is non-existent, with the exception of the Tenorio River Rafting Tour (another class III/IV river tour option); this tour is run outside of the Liberia area of the country, however it is available both as a day tour run to/from Playa Samara (with optional pick-up/drop-off in Playa Carrillo instead) or as a city-to-city transportation-inclusive tour that can be used as a means of travelling between La Fortuna/Arenal and Playa Samara (with optional drop-off in Playa Carrillo instead).
Since your specific interest is to find a more aggressive and challenging rafting tour experience than the one you had previously, it is important to note that your visit during the end of April will be at the end of Costa Rica's dry season. River levels at this time of year are typically lower than normal given lesser amounts of rainfall. Unless April 2017 proves to be a wetter month than usual, there is a chance that any river you select may not be as mighty as the one you have in mind. 🙁 This being said, many rivers (the Pacuare River in particular) offer incredible scenery and great benefits in addition to their raging rapids, so even when river water levels are lower than average, the rafting experience to be had is still great. 🙂
Pura vida!
ADDITIONAL DETAILS
N/A
ALSO SEE
RELATED TOPICS
Read our related blog post: The Best River For Rafting In Costa Rica







---