Can We Visit La Fortuna, Monteverde, And Manuel Antonio In 7 Days… With A 1-Year Old?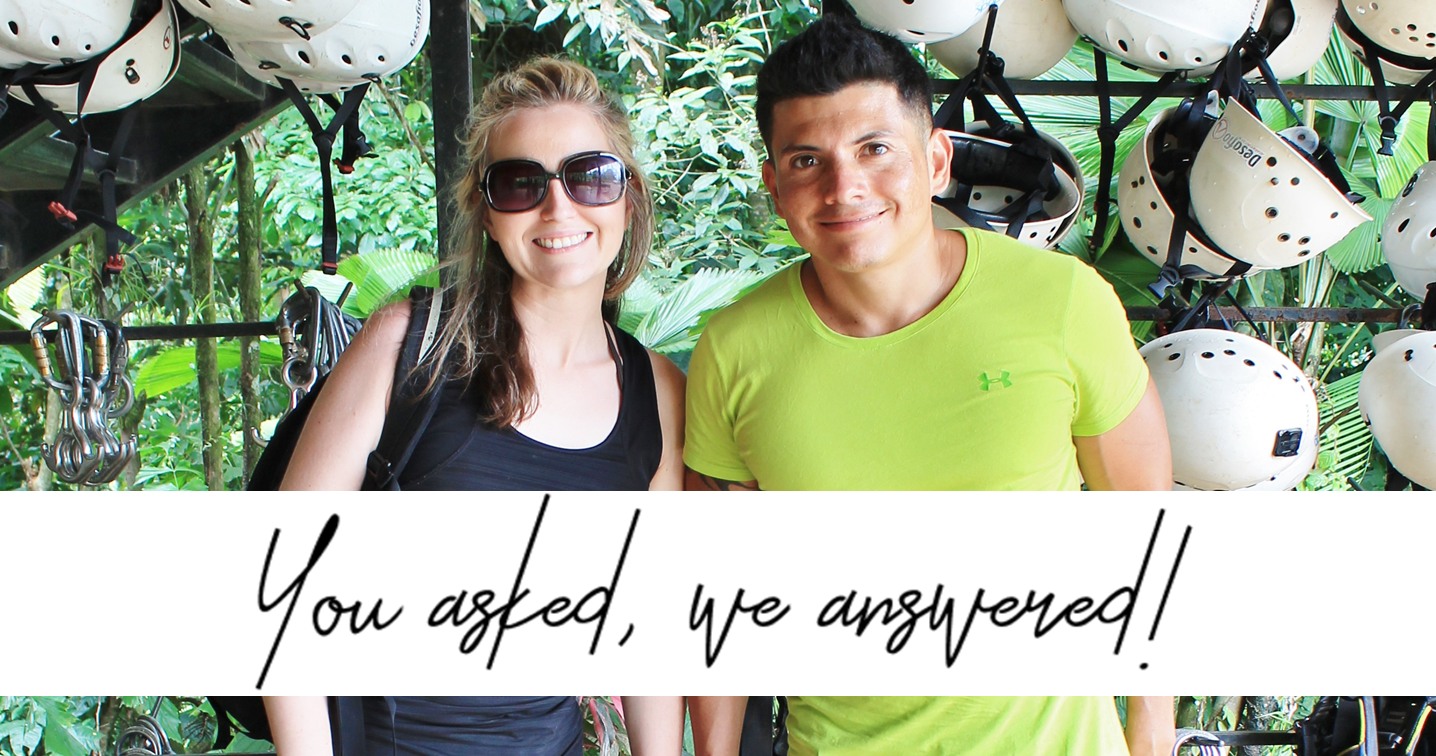 Last updated on May 2nd, 2020 at 11:31 am EST
Latest posts by Nikki Solano
(see all)
You asked…
We want to go on a trip to Costa Rica in Nov/Dec with our 1 year old son. We want to go to La Fortuna, Monteverde and Manuel Antonio to have a mix of beaches and mountains. I found your website very informative. Could you please provide any suggestions if all this is doable in a 7 day trip with a baby who is still not walking. We also don't want to drive.
We answered…
Yes! In Costa Rica, nearly anything is possible. 🙂
This being said, visiting three destinations in the country without the flexibility of a rental car and with a young one in tow is quite ambitious; while doing so is certainly not impossible, you may find that your time will be rushed.
On average, we would give yourselves at least one half-day to get between each destination (feel free to reference our related post Are We There Yet? The Costa Rica Driving Distance And Duration For Each Route for estimated transfer times according to each individual route). Assuming you plan to fly into one of the country's two international airports, while transferring between the airport and La Fortuna, La Fortuna and Monteverde, Monteverde and Manuel Antonio, and Manuel Antonio and the airport once again, this will eat up approximately two days of your travel itinerary (i.e., four half-day transfer services X four transfer services in total). To help squeeze every possible spare minute out of your trip, I would recommend choosing private transfer services (or domestic flights) over shared shuttle services (you can learn more about the available transportation types by reading our related blog post Costa Rica Transportation: 12 Ways To Get Around Costa Rica). The remaining five days can then be split across the three destinations you wish to visit. Most travellers who want or need to visit the same three destinations you list an interest in would elect to spend two days in La Fortuna, one day in Monteverde, and two days in Manuel Antonio, however whichever way you wish to divide your time is up to you. 🙂
As a side note, if you decide that three destinations would be one too many for your trip, you may find our related blog post How To Decide Between La Fortuna / Arenal Or Monteverde (Or Why You Should Visit Both) to be helpful; after reading it, and considering your limited time in the country, you may opt to visit only La Fortuna or Monteverde–not both.
As for having a one-year old with you, the trip will certainly be possible. Of course, you may not have as much "free" time as you would like, but overall, Costa Rica is a family-friendly destination. In our opinion, the biggest challenge you will face will be transferring between destinations, as each location change means checking out of one hotel and into another, repacking your luggage, and enduring multi-hour road trips in between. Private transfer services (as opposed to domestic flights and shared shuttle services) will be advantageous to you as they will allow your family to make stops along the way on a whim (i.e., for when bathroom emergencies strike!). Since you plan to visit in November/December, I would also take note of the weather when it comes time to pack for the trip; rain is expected at that time of year (during the green/wet/rain season), so for your family to be as comfortable as possible throughout your travels, we would recommend packing quick-dry clothing and waterproof gear accordingly.
ADDITIONAL DETAILS
ALSO SEE
RELATED TOPICS
Read our related blog post: Are We There Yet? The Costa Rica Driving Distance And Duration For Each Route
Read our related blog post: Costa Rica Transportation: 12 Ways To Get Around Costa Rica
Read our related blog post: How To Decide Between La Fortuna / Arenal Or Monteverde (Or Why You Should Visit Both)
Read our related blog post: The Best Transportation Option From La Fortuna To Monteverde
Read our related blog post: What To Pack For Costa Rica (And What Not To Pack)







---