Technology, Devices, And The Internet In Costa Rica: Tips For Travel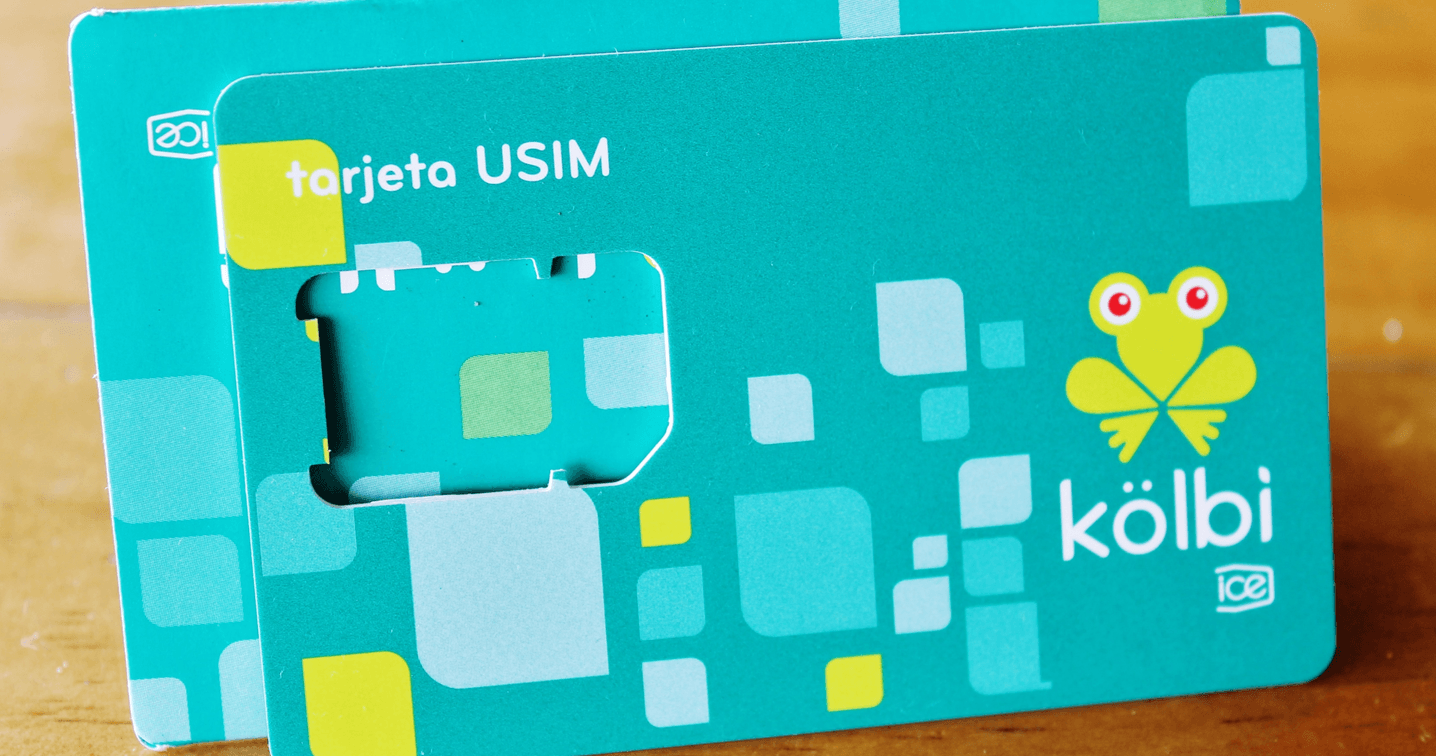 Last updated on June 19th, 2019 at 05:22 pm EST
Latest posts by Nikki Solano
(see all)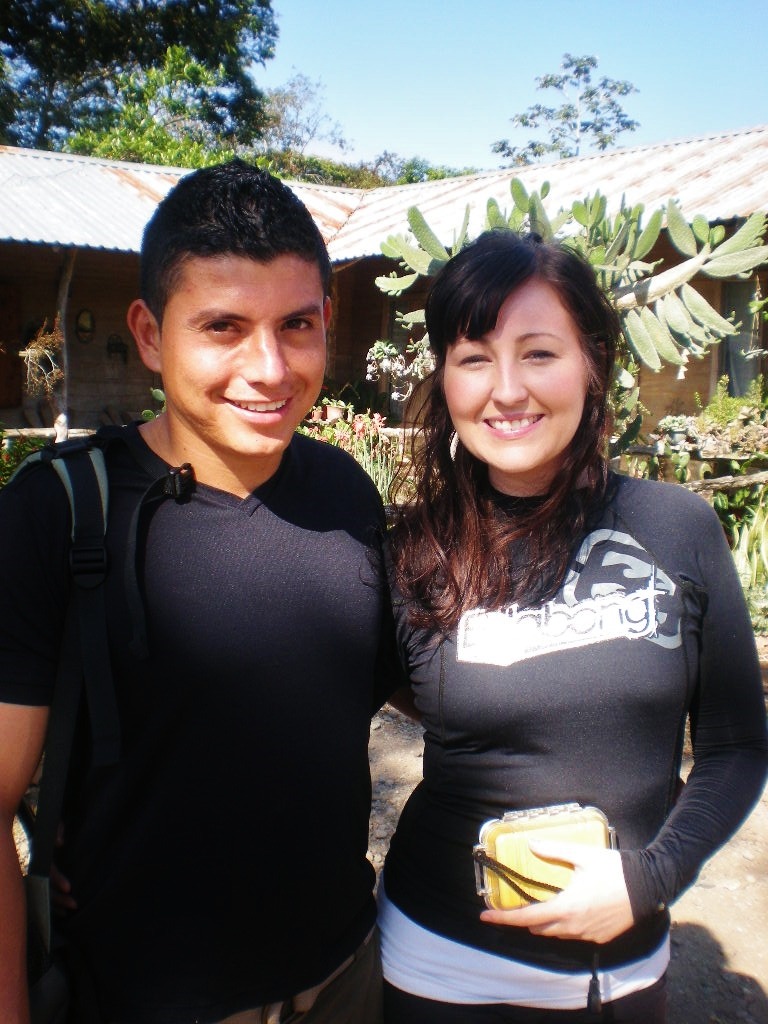 TECHNOLOGICAL PROGRESS IN COSTA RICA AND HOW IT WILL AFFECT YOUR TRIP
Remember when vacationing meant leaving work behind? Gone are the days when job responsibilities could be shelved for a weekend, a week, or longer (if you were lucky), allowing us to pull our plug from the energy-sucking work outlets we are seemingly always connected to. With each cell phone we carry, wi-fi connection available to tap into, and social media account screaming at us for attention, it is next to impossible nowadays to leave "it" all behind and truly get away.
Life in Costa Rica is not much different. Sure, a large percentage of the country is underdeveloped (or just-the-right-amount-developed depending on who you ask), but many of the world's technological advances are present and accessible in this geographically tiny, yet surprisingly tech-savvy second-world nation. I am reminded of this every time I receive an instant message from my preteen niece sent through the communication application WhatsApp, or when I watch my 8 year old nephew conquer games on his tablet at lightning speeds and with a proficiency in playing that suggests he has been practicing for years. Internet cafes in popular tourist towns that target international travellers, and phone-in-ear businessmen and businesswomen roaming the San Jose metropolis, suggest that the country is heading in a technologically-progressive direction; for the benefit of visitors and residents alike.
If you are considering a trip to Costa Rica, or you are just about to embark on one, keep our comments below in mind. The information provided will help you prepare for your trip appropriately by informing you of the technological progress the country has made, and our tips can aid in minimizing challenges encountered throughout your travels.
TECHNOLOGY, DEVICES, AND THE INTERNET IN COSTA RICA: PLUG IN
Costa Rican properties utilize the same 120V 60Hz electrical sockets that are found in the USA and Canada (accepting two-prong flat connector plugs as well as three-prong connector plugs including an earth connector). Some older properties offer only two-prong sockets, however newer and renovated builds are typically equipped with modern three-prong sockets (ideal for laptop cables).
Tip:
If the hotel you are staying at offers two-prong sockets in the bedroom (or living room, if your room is a suite), check the bathroom for a three-prong socket. Some older properties will include one three-prong socket per unit, and nearly every time we searched for one, we have found it in the bathroom.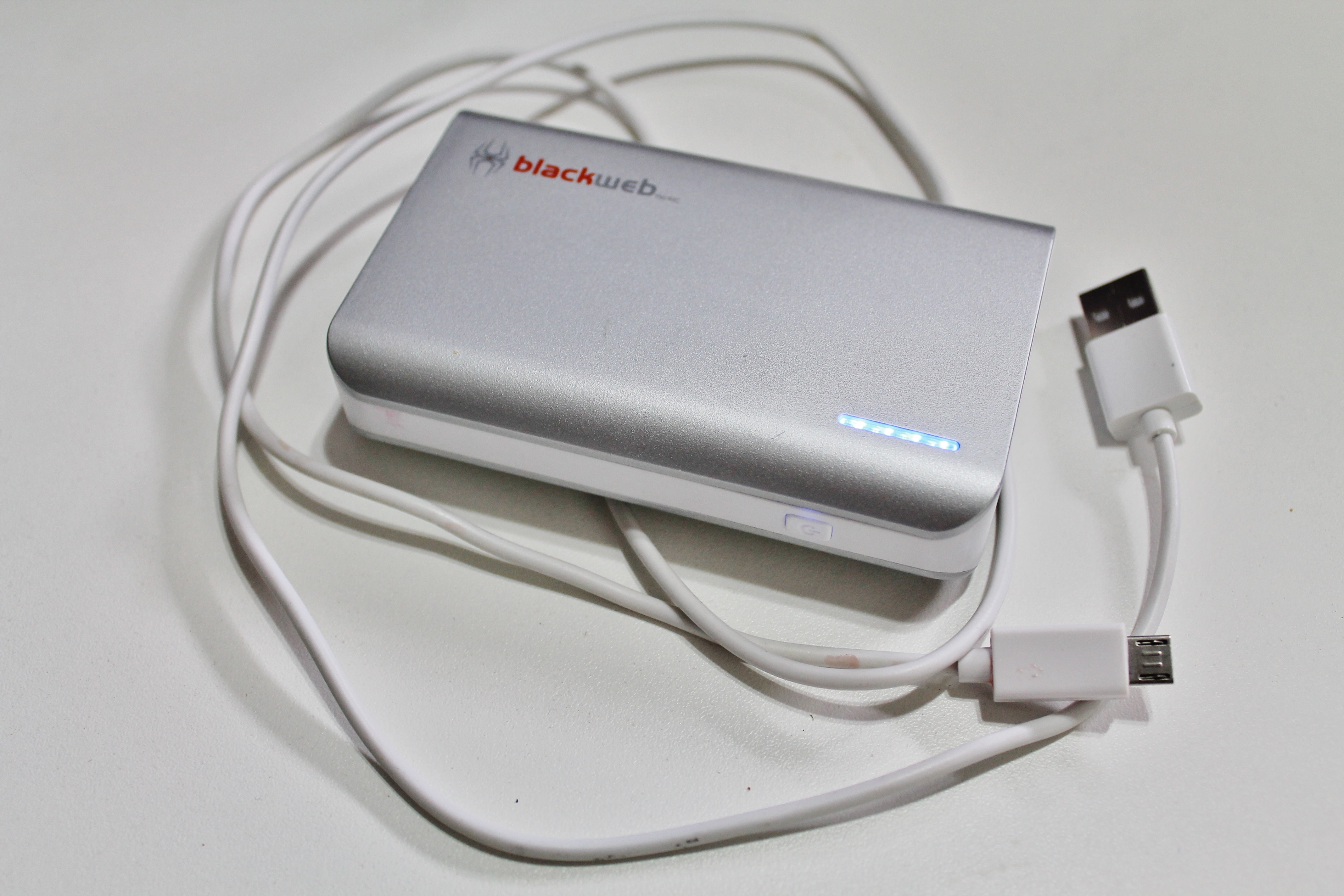 TECHNOLOGY, DEVICES, AND THE INTERNET IN COSTA RICA: STAY CHARGED
Vacationing in any country (Costa Rica included) often requires long travel days, and, in some unfortunate cases, unanticipated travel delays. If your device's battery life is limited, consider bringing additional power sources with you during the trip. This can include a spare laptop battery, or ideally, a lightweight, travel-size mobile power bank that can connect to your cell phone or tablet. Given that we are constantly at work while on the move, additional power sources for our devices help us avoid lost communication with travellers and unsaved blog post articles resulting from our devices shutting down unexpectedly. As vacationers, you may not be under the same work demands that we are when travelling throughout Costa Rica, but that doesn't mean you don't have an interest in using your devices during your trip. Perhaps you like to keep a travel journal and write whenever your trip itinerary provides you with some downtime. Or, you have kids who are far more content on bus/van rides when they have electronic games, television shows, movies, or music to keep them entertained. Regardless of your reasons for using your devices, if they are important enough to bring to Costa Rica, planning ahead and packing a back-up power source can be the difference between you using your devices when you need to use them, and you regretfully wishing you could.
Tip:
My sister and brother-in-law have one of the best iPhone case inventions I have come across to date. The case itself contains a battery separate from the one included with the device. When the phone is plugged in and charging, the case is charging too. This way, when the phone battery dies, the case's battery storage can be enabled to offer additional device life. Since most devices are used with a protective case to begin with, picking up a case that has the ability to accept, maintain, and deliver a charge is a great way to extend your reach of device power, and avoid the inevitable I left my power bank back at the hotel scenario the moment you need it during a tour, while out exploring town, or when dining at a restaurant.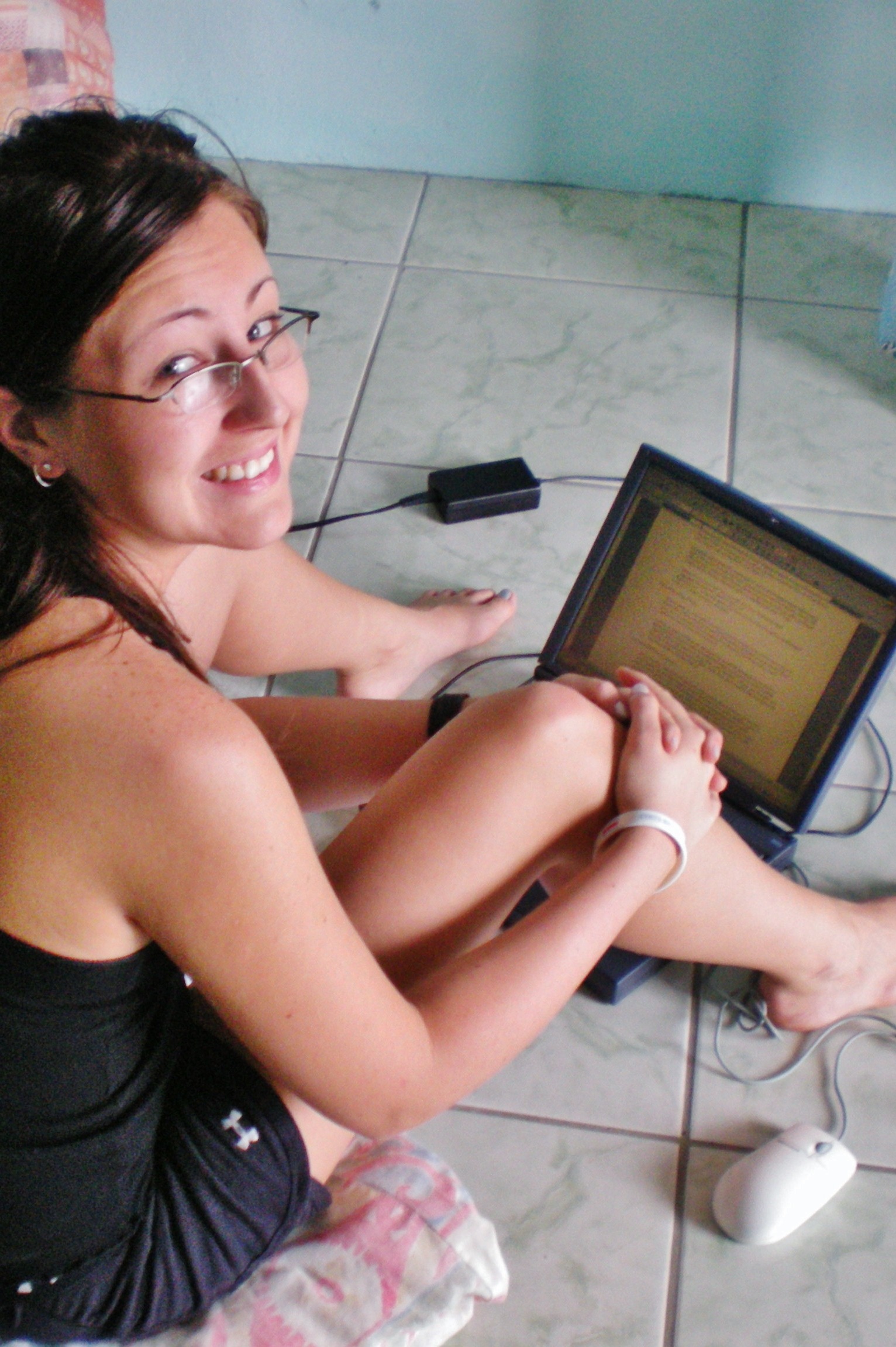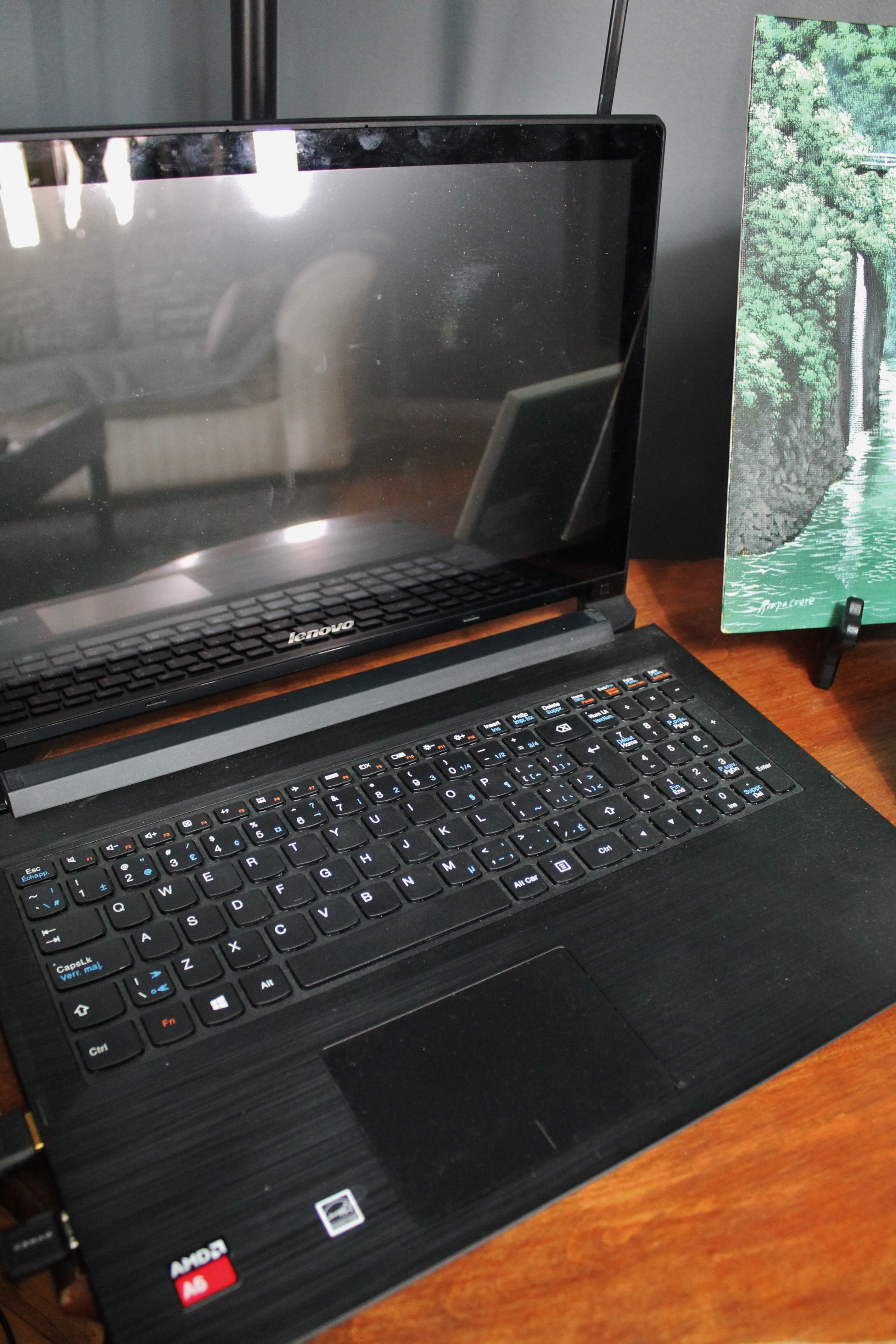 TECHNOLOGY, DEVICES, AND THE INTERNET IN COSTA RICA: TAP IN
Wi-fi is readily available throughout Costa Rica. In many locations, including inside Costa Rica's two international airports and surrounding some cities' central parks, access to a wi-fi signal is free. In public locations, this may also mean that a wi-fi signal is unsecured (for wi-fi signal protection, please see our tip about this below). Many hotels will include free and secure wi-fi internet with their room rates, however, depending on the hotel's location and the strength of their signal, wi-fi access may be limited to the hotel's reception/lobby area. Avoid hotels that classify internet as an "amenity". In our opinion, and in today's day and age when most of us are dependent on the internet for a plethora of reasons, hotels that opt to charge an additional fee for wi-fi access is a bit like them offering a complimentary and nourishing breakfast with a table service fee. When the cake is dangled in front of us and we want to eat it too, internet charges are insulting. Consider the ridiculous daily internet fee that Costa Rica's infamous Tabacon Resort used to charge its guests, which, after complaint #1,  complaint #10, and complaint #100 were launched by unimpressed travellers, the hotel thankfully came to their senses about and have since done away with. Plainly put, hotel internet charges are an inadvertent way for a hotel to suggest that the cost spent on a room (nearly $250.00/night in Tabacon's case) isn't enough payment for them to include convenience, efficiency, and satisfaction in their customer's experience. Fortunately, travellers have other companies to turn to, including transportation service providers and tour operators, for wi-fi access in Costa Rica if their internet wants and needs are not able to be met by their hotel. Some companies, including one of our favourites: Desafio Adventure Company, are able to provide wi-fi access on-board their transfer service vehicles. For travellers, this means more time to scour the net when you are stuck in a van between destinations or while making your way to the start of an adventure activity, and less time searching for and tapping into a wi-fi signal at another time during your trip when you could be dining, shopping, exploring, sunbathing, or flat out relaxing instead. Brilliant!
Tip:
Access to unsecured wi-fi signals (and in some cases, secure wi-fi signals) can put your electronic devices at risk of being hacked by others sharing the same signal as you. Avoid logging into private accounts (such as your online banking account) or sending/opening confidential information when you are tapped into an unsecured wi-fi signal. Limit your internet use to necessary travel-related functions, including the verification of online schedules, communication with the individual helping you coordinate your trip, or review of your reservation confirmation details.
Tip:
If you are unsure whether the wi-fi signal you are tapped into is a secure one or not, question whether you were prompted by your computer to enter a username and password prior to successfully connecting to the internet (hotel reception staff sometimes provide guests with username and password information upon check-in, or the details may be posted inside the hotel room directly, such as behind the entry/exit door or on a desk). A password prompt indicates that a signal is secure (in that a password must be entered correctly to gain access to the internet). In terms of overall security, although entering a password means that you are connected to a secure wi-fi signal, it also means the same for every other individual who underwent the same process to share the wi-fi signal with you. Since sharing a wi-fi signal (even when the signal is secure) is never fully safe, we recommend exercising caution whenever you opt to go online through any wi-fi connection other than the private one you have at home.
Tip: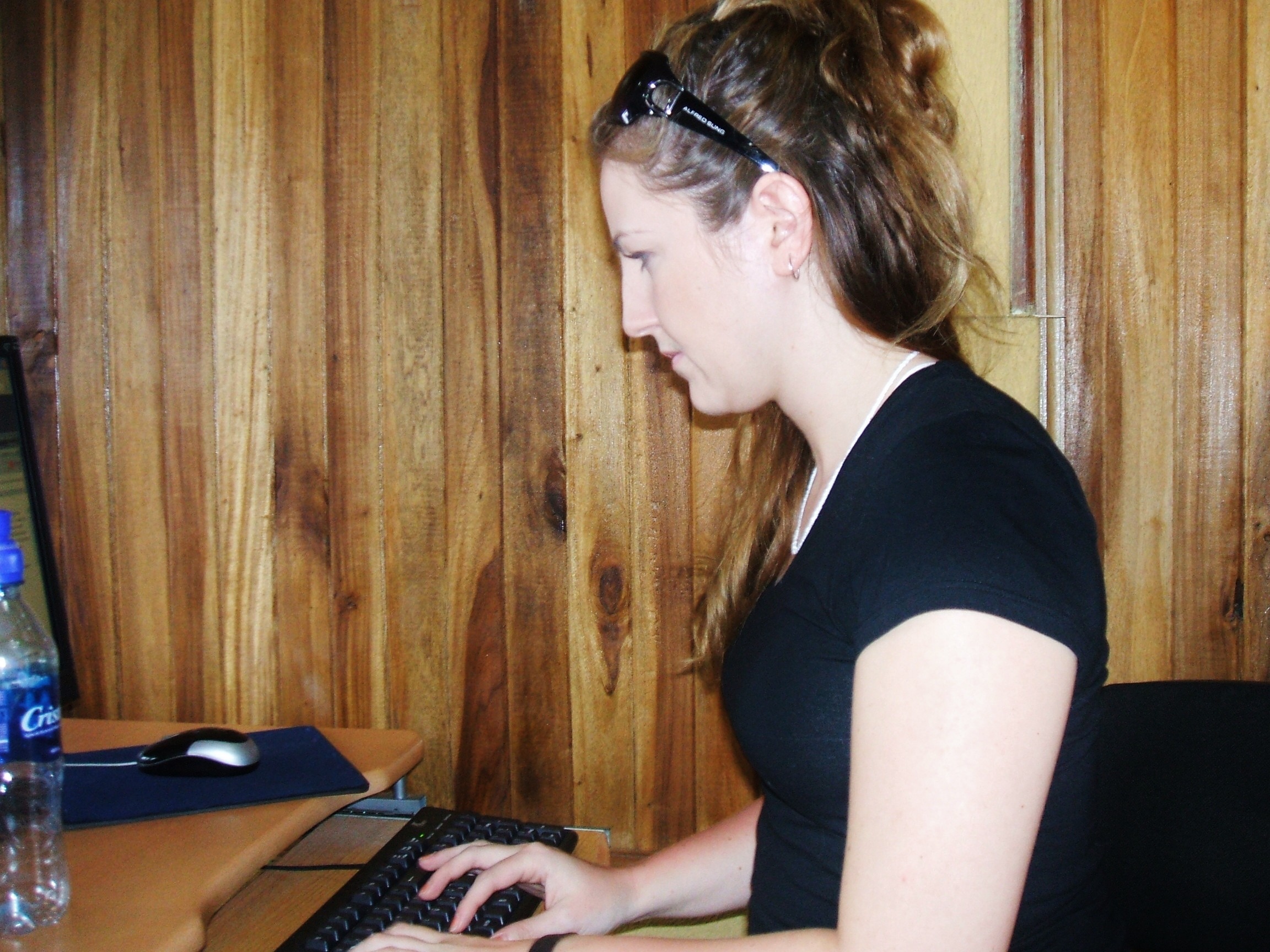 TECHNOLOGY, DEVICES, AND THE INTERNET IN COSTA RICA: VISIT
Travellers who opt not to bring electronic devices with them to Costa Rica will be pleased to know that internet cafes are widely available in popular tourist areas. Unfortunately, most cafes offer dated and boxy computers; nostalgic reminders of an era when computer casing was cube-like and computer screens were as thick as a pair of bad 1970s bifocals. Of course, if all you need is to send a quick email or catch up on the local news at home, they'll get the job done.
Tip:
If you plan to use internet cafes for talking on Skype, consider bringing your own microphone/earphone set from home. Most internet cafes offer the equipment, but in case a particular cafe does not, or if the equipment happens to be out of service, at least you will have a back-up set for privacy's sake.
TECHNOLOGY, DEVICES, AND THE INTERNET IN COSTA RICA: VIEW
The most well-known television programming providers in Costa Rica are CableTica, Sky, and Claro. Channels vary across providers, however all three offer, in the very least, a few English-language channels broadcast through popular American networks. As a side note, Costa Rican television providers love offering American channels that feature sitcom comedies. I would argue that Friends, Two And A Half Men, and The Big Bang Theory have played on repeat in Costa Rica for the past 8 years. Of the hotel that offer their guests in-room television, the majority will have a subscription with one of the three primary programming providers. Some sports bars in popular tourist towns subscribe to additional channels that allow them to access games unavailable through regular programming, including the holy grail of American Football (the Superbowl), and highly anticipated European Futbol match-ups (especially when Costa Rica's pride and joy, Keylor Navas, takes the net for Real Madrid in an always-glorious game against their rivals in Barcelona).
Tip:
If your hotel offers a decent wi-fi signal it may be an option to catch your favourite shows online, assuming you have a paid programming subscription granting you access to the online content. I have heard from other travellers that Netflix.com accounts do not work in Costa Rica, but Ricky and I have a Netflix.ca account and it works just fine. Truth be told, it gives us access to the American Netflix.com's programming line-up, and not the Canadian Netflix.ca list (despite our account being a Canadian one), but we are content viewers (pun intended) nonetheless.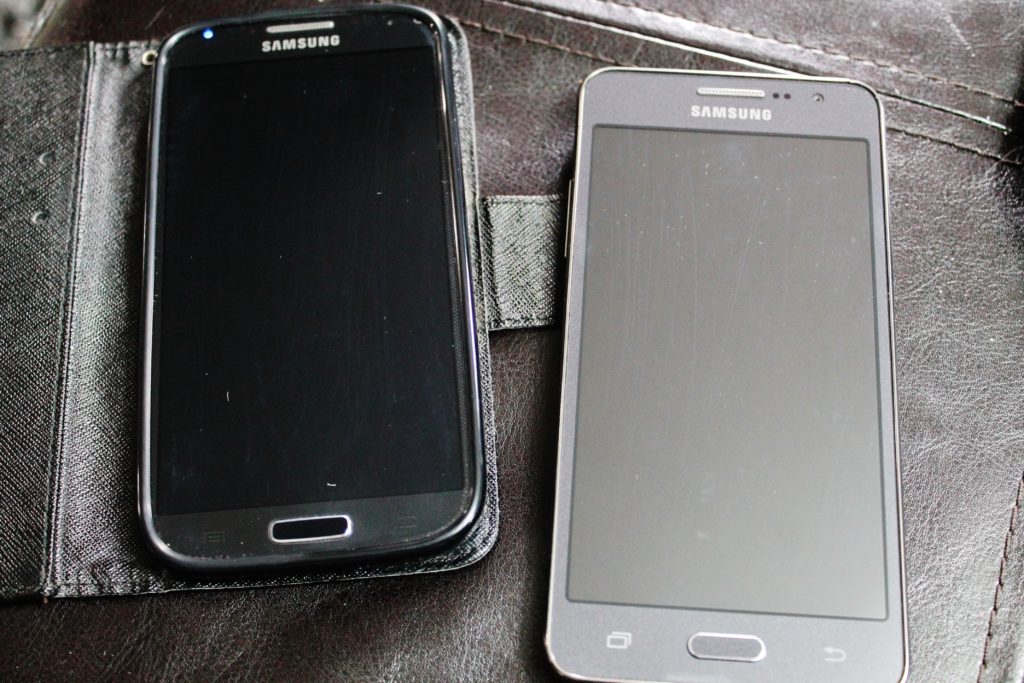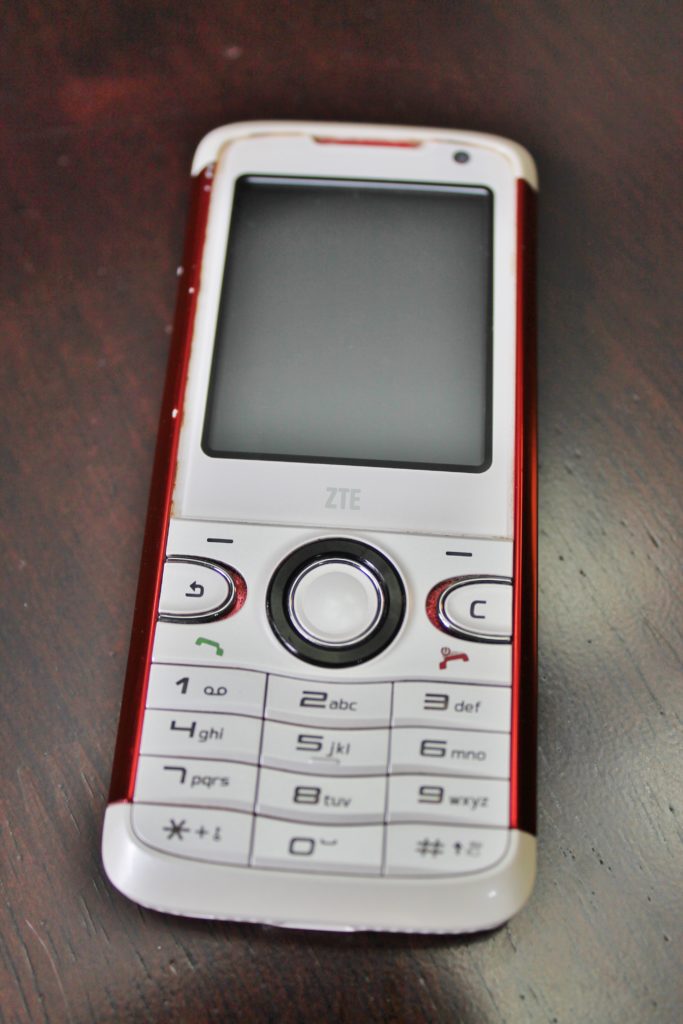 TECHNOLOGY, DEVICES, AND THE INTERNET IN COSTA RICA: RENT
If you think you will want or need access to a phone in Costa Rica you have a number of options. For one, consider what you plan to use the phone for. Will it be used for coordinating in-country tour and hotel reservations? For quick calls to your home country? For longer international business calls to the office? Most hotels offer an in-room phone with free local calling, and if they do not, any hotel's reception staff should be willing to place a call for you or let you access a phone for public use in the lobby. If you plan to communicate internationally (especially if you plan on making lengthy calls), and if relying on an internet connection to do so (ie. email, instant messaging, or phone calls through Skype) will not work for you, you will need to have access to a cell phone. You may bring your own cell phone and accompanying SIM card from home if you like, however we would suggest winning the lottery first; long distance calling and roaming fees can be a horrendous and unwanted trip souvenir. You may also bring your own cell phone with the intent of purchasing a SIM card in Costa Rica for local use. This option is a good one if the cell phone you plan to bring with you is unlocked. Alternatively, if the cell phone is locked, placing a Costa Rican SIM card into the cell phone will be a redundant feat as the phone will not operate, and a separate cell phone will need to be rented in order to obtain access to an active line. A variety of online businesses offer cell phone rental services, but our experience has taught us that the majority of individuals who want access to a cell phone throughout the duration of their trip are those who plan to drive themselves around the country, and fortunately, many vehicle rental companies conveniently offer the option to add a cell phone rental to their car rental contract. Deals vary across companies; some vehicle rental agencies will include a cell phone rental for free and charge for the minutes used, some will automatically include a number of free minutes with the use of the cell phone charged at a daily rental rate, and some will combine elements of the two arrangements.
Tip:
If you are hesitant to bring your high-quality, new, or contact-filled cell phone to Costa Rica for fear of losing or breaking it, opt to purchase a second cell phone of an older model or used variety to bring to Costa Rica as a travel back-up device (make sure you purchase an unlocked cell phone!). This will allow you to have access to your own cell phone in Costa Rica without risking damage to your preferred device, and will avoid the hassle and possible cost of unlocking your primary cell phone for the purpose of your short trip.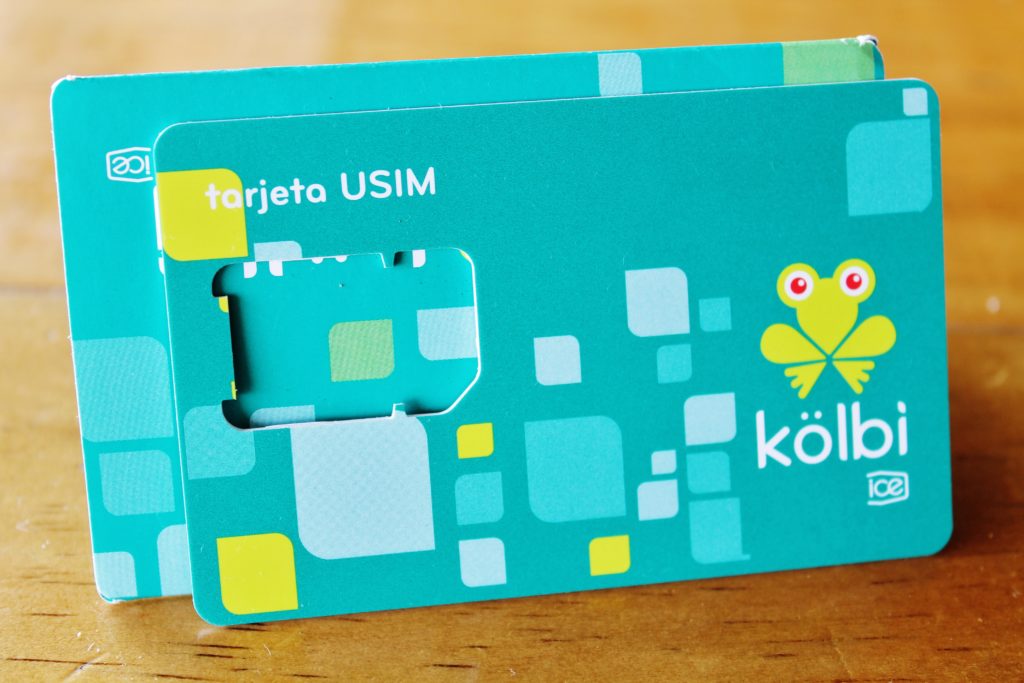 TECHNOLOGY, DEVICES, AND THE INTERNET IN COSTA RICA: PURCHASE
As discussed in the previous paragraph, travellers can opt to bring their own unlocked cell phone with them to Costa Rica or they can rent a cell phone once they arrive in the country. Either way, a new SIM card must be purchased to avoid a hefty cell phone bill surprise. Purchasing a SIM card is quick and easy, and the cards are sold at multiple locations throughout the country, including at the international airports, supermarkets, tech shops, cell phone company offices, and some internet cafes.
Tip:
Beyond voice minutes, SIM cards can also be purchased for the purpose of internet data use. If you plan to use a cell phone for online purposes or as a mobile hotspot for connecting other devices to a wi-fi signal (assuming that the cell phone brought to Costa Rica or rented in-country is wi-fi enabled), accessing the internet via a SIM card is almost always less expensive than paying a daily internet rate to a hotel or hourly internet rate at an internet cafe.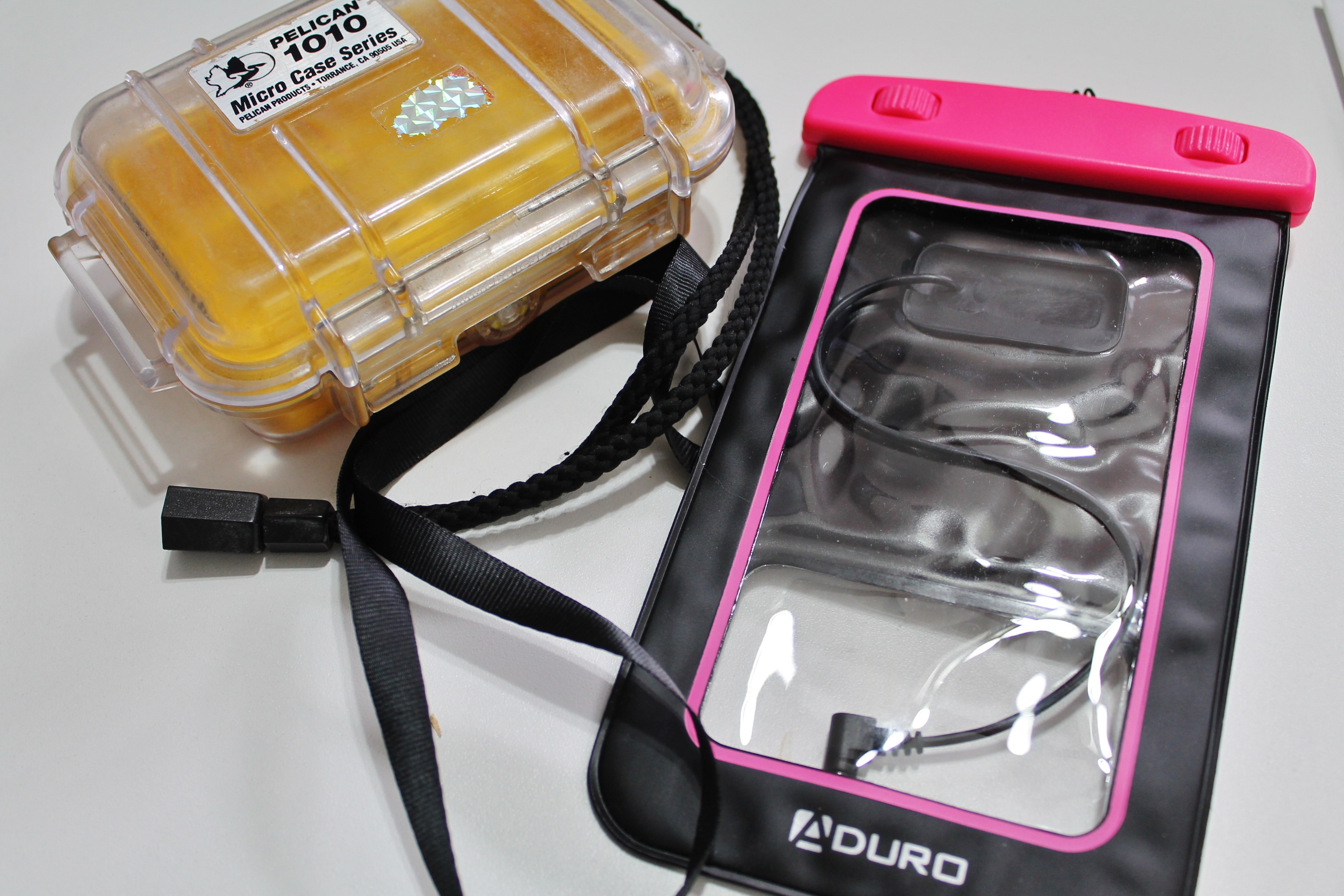 TECHNOLOGY, DEVICES, AND THE INTERNET IN COSTA RICA: PROTECT
If you plan to bring your devices to Costa Rica, device protection should be a priority. Imagine bringing an expensive device with you on vacation only to lose or break it and have to purchase a new one soon after returning home. That money would be better spent on a return ticket to Costa Rica, don't you think? Given that you will likely be heading out on some adventurous treks during your Costa Rican adventure, and considering that it rains a lot, we recommend a hard-shelled, waterproof device case (or at least a waterproof device bag, if you would prefer something smaller and more pliable). Specifically recommended for cell phone protection, consider pulling a MacGyver and constructing a DIY device leash to prevent dropping your phone at an inopportune moment, such as when you are ziplining between trees high above the forest floor below. Simply attach a rope or cord (ideally one that retracts) to your device or device's case/bag and connect a small carabiner to the other end. The carabiner can then be latched on to a safe place, such as your belt loop or backpack (depending on the activity you are participating in and the equipment you may be using/carrying at the time). Sorry, careless drops and unnecessary expenses resulting from a cracked device screen, this traveller came prepared!
Tip:
If you are considering bringing a device larger than a cell phone with you to Costa Rica, such as a laptop or tablet, and you cannot decide between the two, we recommend opting for a tablet. Although laptops tend to be more convenient for writing purposes, tablets are generally smaller in size, offer thinner and less bulky cables to pack, and tuck neatly into hotel safes. If the extent of your trip device's travel experience will be your hotel room, utilizing hotel safes can help protect your device from accidental damage when you are in the room and sticky fingers when you are not.
Tip:
Before leaving home, don't forget to register your cell phone with your provider (Apple, Samsung, and Microsoft require a free account for this) and enable the Find My Phone feature (or similar) in your device's settings. In the event that you lose your phone in Costa Rica, the feature can help you locate it. While you're fiddling with your phone's settings, if entry to your device is not already secured by a strong password, we would recommending adding one (at least for the duration of your vacation; password settings can be changed after your trip to remove the password, if you so desire, once you return home). Doing so will, in the very least, make your phone's personal information more challenging for others to access should you happen to drop the device or have it stolen from you throughout your travels.
TECHNOLOGY, DEVICES, AND THE INTERNET IN COSTA RICA: DOWNLOAD
If you are addicted to your devices, chances are a multitude of downloaded apps are at least partly to blame for your kick. Haven't we all binged on Fruit Ninja, Angry Birds, or Candy Crush Saga at least once? Just me? Fortunately, apps can just as easily help us save and manage our time as they can cause us to waste it on fruit slicing, bird launching, and combining computerized candies. If you plan to travel, checkout your device's online app store to learn which general travel apps can help you research, prioritize, organize, and execute your trip. If you are looking for resources specific to Costa Rica, there are apps for that too, including Costa Rica travel guide apps, a Costa Rican Colones currency converter app, and Costa Rica map apps (say that five times fast!).
Tip:
Download your desired apps before you start to travel. The destination you plan to visit in Costa Rica may have a weak wi-fi signal that prevents you from downloading your desired apps the moment you want or need them the most. Or, perhaps the rapid-fire internet signal at your hotel allows you to download multiple apps at the same time like a pro, but unbeknownst to you, your multitasking device has eaten its way through your limited megabyte allotment faster than you scarfed down that sweet, fresh, tropical fruit at breakfast. Downloading any/all apps that you wish to rely on during your trip

before

you leave home will not only ensure that you will have access each once you are in Costa Rica, but will help you avoid needless data usage charges for content that could have been obtained for free at home. This same rule applies for any apps that your airline may require your device to have to access their in-flight entertainment system. Since airplanes typically do not provide their own wi-fi signal, if you board a plane only to realize later that a particular app is required to watch television shows and movies on your device while on-board, you will be left to pass the travel time conversing with your seat neighbours (or sleeping, if you would prefer to avoid social interaction). Keep in mind that given the convenience of deleting app downloads (especially free app downloads) as quickly and as easily as they are obtained, if at any point during your trip you determine that a particular app has already served the purpose you recruited it for, or, once a travel app is no longer of use to you after your trip is complete, you can send it on a journey to the uninstall bin and free up more space for vacation photos and videos additional games and procrastination. 😉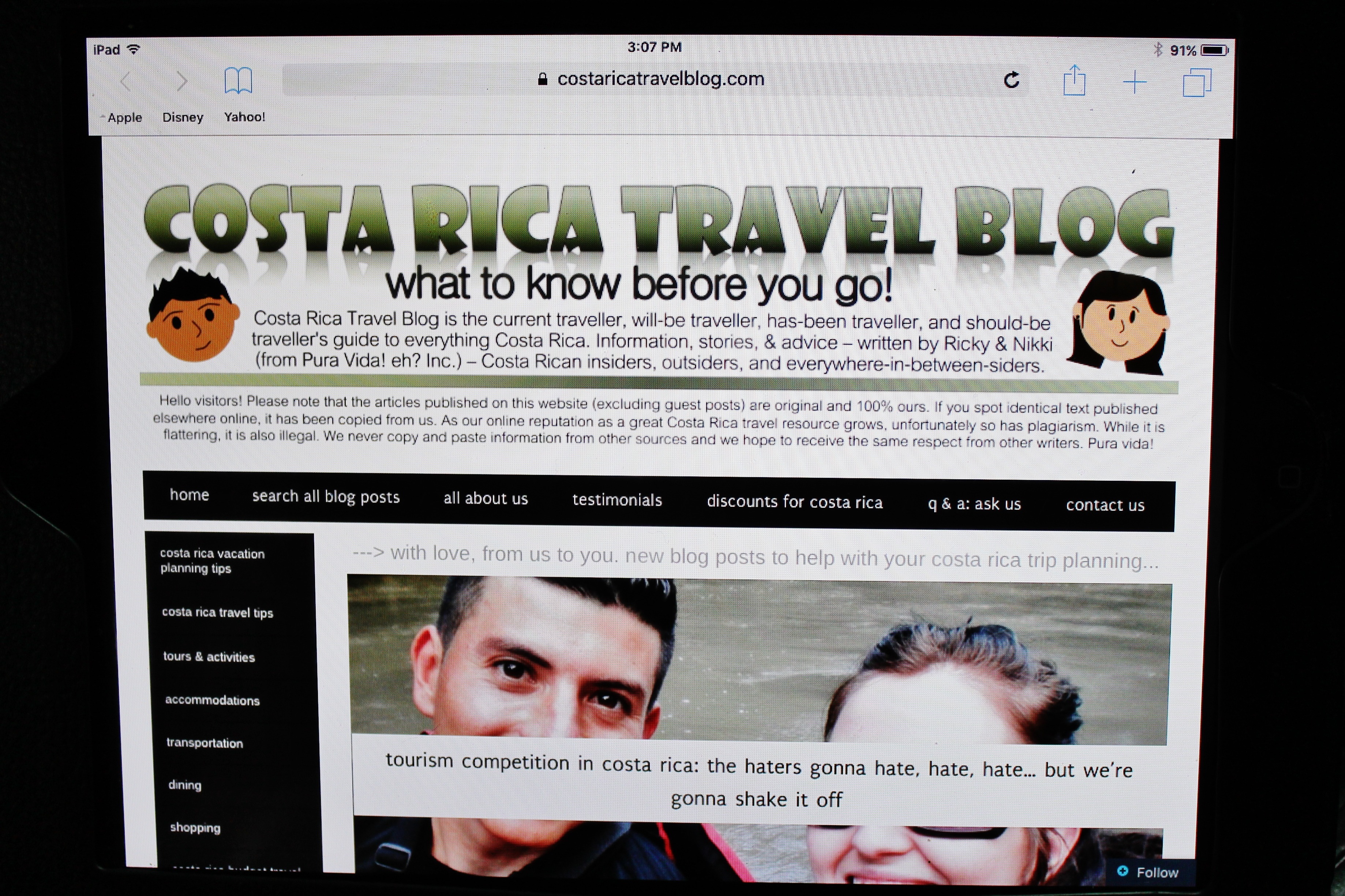 TECHNOLOGY, DEVICES, AND THE INTERNET IN COSTA RICA: CONNECT
The internet is designed to help us meet, mingle, and get tangled up with one another; hence, its coining of the phrase: the World Wide Web. Just as you plan to connect with friendly Costa Rican people and the country's inviting and natural environment through the act of travel, Costa Rica longs to connect with you. Here are a number of ways the internet can be used as an interactive and interaction-encouraging tool to improve your travel experience:
To stay in touch with the individuals who helped you plan your trip, such as your travel agent or helpful bloggers like us at Costa Rica Travel Blog 🙂
To make new online tour, hotel, or transfer service reservations, or make changes to existing reservations
To ensure you are aware of any applicable and last-minute reservation changes
To ensure you are aware of any roadblocks (literal and figurative ones) that could disrupt your travel plans, such as highway closures, street protests, transfer service departure delays, or weather concerns.
To stay informed of local Costa Rican news reports (many websites, such as the Tico Times, offer news reports in English)
To connect and trade comments/advice with other travellers in online travel forums
To provide reviews/ratings/feedback regarding your travel experience on evaluative social media pages (such as the review section of a Facebook page or Google+ profile)
Tip:
Costa Rican businesses can fall anywhere along the technological-advances scale. Some companies' websites utilize new, modern, and interactive website templates, widgets, and forms, and others look as sad and as static as my first-ever website created in the 1990s: a GeoCities masterpiece featuring Backstreet Boys clipart, scrolling text, and flashy, html code-inserted .gif files. Of the companies that have adopted a more progressive approach to website design and operation, most utilize progressive methods of communicating as well. It is not uncommon for these companies to offer travellers their Skype and/or WhatsApp account details in addition to a toll-free phone number and email address as means of establishing contact. As a visitor to a foreign country, you're likely a happy, squeaky-clean sponge, and eager to soak up knowledge. Fortunately, connecting with others who can offer insightful and meaningful information, answers, and recommendations is an option that is widely available and more convenient than ever before.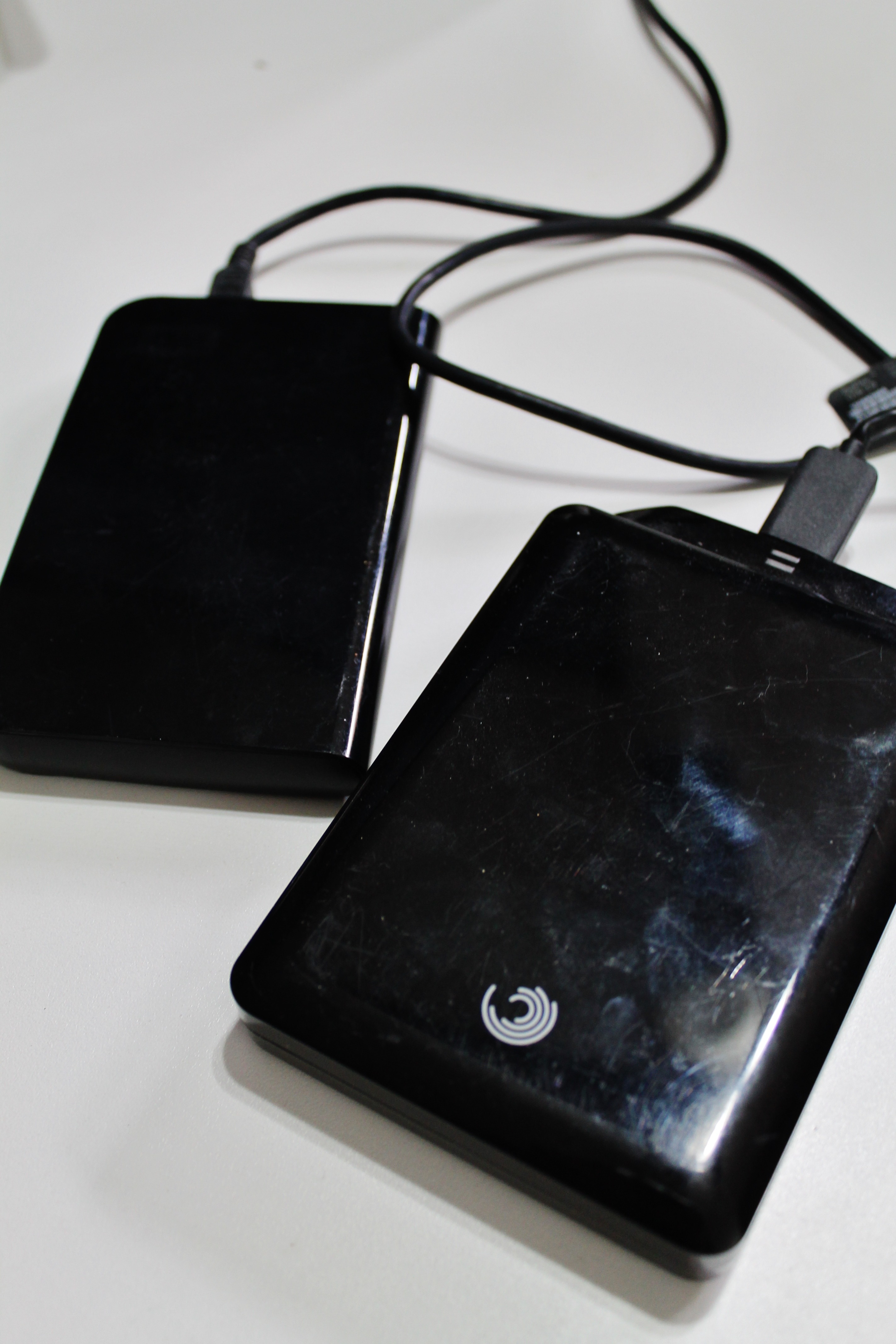 TECHNOLOGY, DEVICES, AND THE INTERNET IN COSTA RICA: BACK-UP
Planning which devices you will use in Costa Rica, knowing how to protect them, and understanding how they can open doors for you to the infinite and detail-saturated cyberspace we call the internet, are important steps toward ensuring a well-planned trip becomes a successfully executed one. Equally so is maintaining the data the devices collect. It is unfortunate when we hear of travellers losing their cell phone or tablet files, including once-in-a-lifetime vacation photos and videos, simply because they did not make a copy prior to the proverbial sh*t hitting the proverbial fan. Whenever we are on the move, we are constantly backing up our files onto a portable, external hard drive. In fact, we own two external hard drives: one that travels with us that we add files to regularly to free up space on our devices, and one that stays at home as our back-up's back-up. Personally, we have yet to make the switch to online storage, but truth be told, cloud-type sources of data storage are ideal for travellers. Regardless of any unfortunate happenings you may encounter during your trip, like your lonely family dog who would count the days until your return on his paws if he could, data saved to the cloud will be waiting for you, metaphorical tail wagging and jowls slobbering, once you arrive home.
Tip:
If you have a cloud-type account for online storage, save copies of your trip documents to it prior to leaving home (including itinerary notes, passport/identification copies, reservation confirmations, contact information, and maps). In the event of an emergency and you are unable to locate, access, or power-up your own device, all of the information you will need for the successful operation of your trip will remain available to you online given that the internet can be accessed via alternative devices (such as those available to rent, public-use computers in a hotel lobbies, or computers at internet cafes). No one wants to deal with stress and panic while on vacation; Certainly not you, and fortunately you won't have to because you've done your research and you travel prepared. 🙂
QUESTION TO COMMENT ON: What suggestions do you have regarding the internet, technology, and devices for travellers heading to Costa Rica? What did you find helpful if you just returned home from your trip?
Pura vida!
Technology, Devices, And The Internet In Costa Rica: Tips For Travel







---