We Are A Family Of 5 Travelling To Costa Rica. It Is Amazing How Hotels Will Only Allow A Maximum Of 4 People Per Room. Any Advice?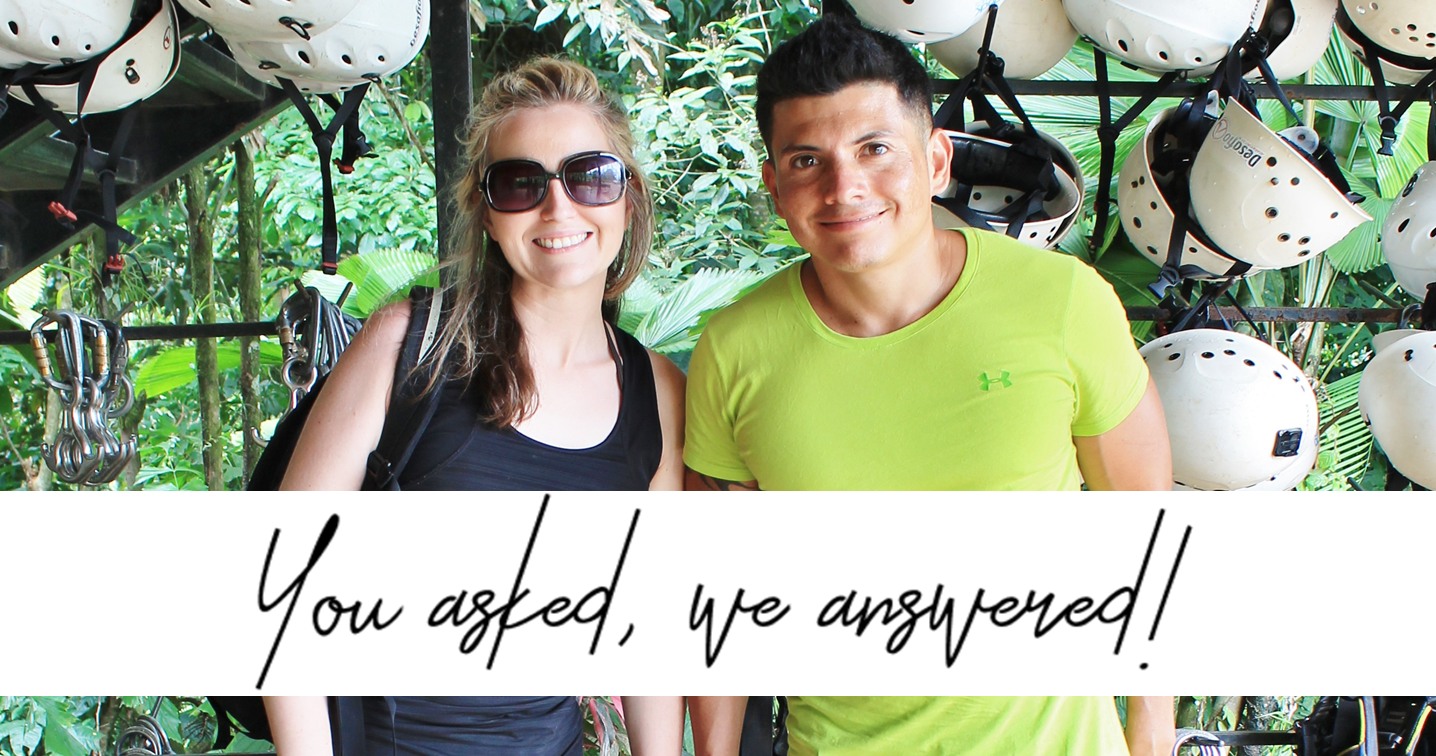 Last updated on April 10th, 2022 at 04:41 pm EST
Latest posts by Nikki Solano
(see all)
You asked…
We are a family of 5 travelling to Costa Rica. It is amazing how hotels will only allow a maximum of 4 people per room. Any advice?
We answered…
Yes! We are familiar with this <akem> "money grab" <akem>, and although we can understand why hotels might require groups of 5 adults travelling together to reserve two separate hotel rooms, families of 5 including young children should be able to secure accommodations that allow the group to stay together.
Although hotels that allow 5 occupants per room are rare, fortunately they do exist! Without knowing the exact destinations you plan to travel to during your trip (as well as your accommodation preferences and nightly budget), the following are a few hotels worth looking into as a starting point. In the very least, they should help restore your faith in finding a suitable hotel that won't require your group to split up each night. 🙂
Montana De Fuego (La Fortuna/Arenal)
Silencio Del Campo (La Fortuna/Arenal)

Hotel Arenal Rossi (La Fortuna/Arenal)
Hotel San Bosco Inn (La Fortuna/Arenal)
Hotel Camino Verde (Monteverde)
Hotel El Bosque (Monteverde)
Jungle Beach Hotel (Manuel Antonio)
Hotel Mimos (Manuel Antonio)
Hotel Playa Samara (Samara)
Hotel Punta Islita (Samara)
Arena y Sol (Dominical)
Flamingo Beach Resort (Flamingo)
Tamarindo Diria (Tamarindo)
*one apartment room that sleeps up to 6 people is available in the lagoon building (the room is not advertised on the hotel's website–thanks to blog reader Janet I. for this tip!)
Hotel Yoko Termales (Bagaces)
Hotel Buena Vista (Alajuela/San Jose)
La Rosa De America (Alajuela/San Jose)
ADDITIONAL DETAILS
In the majority of cases, extra room occupant fees apply. Such fees are usually enforced to cover any additional expenses incurred by the room's guest, such as the cost of breakfast, cleaning services, amenities, property use, etc. They can range from $5-$100 per extra person per night depending on the quality of hotel you choose, however paying for 1 hotel room (double occupancy) + a third person's extra room occupant fee + a fourth person's extra room occupant fee + a fifth person's extra room occupant fee is almost always less expensive than paying for 2 separate hotel rooms.
Not all hotels advertise their ability to add a fifth occupant to their hotel rooms. Most often, this is because their property only has 1 or two rooms that are large enough to accommodate groups of this size. For this reason, quintuple occupancy rooms require advance reservations and fill-up quickly, especially during busy travel seasons.
Many hostels will offer quintuple occupancy. For the time being, we have not listed hostels above (since we typically do not recommend hostel accommodations to families with young children), however for the benefit of other travellers reading this page, hostels (specifically, quintuple private rooms) are the least expensive accommodation option for a group of 5 adults.
ALSO SEE
RELATED TOPICS
N/A







---